Looking for things to do in Da Lat? Get your stomach ready. This is going to be a wild ride.
Andrew and I didn't know much about Da Lat when we decided to add it to our itinerary. It's a few hours away from Saigon, and another place in Vietnam to check out.  We had heard about canyoning and experiencing cold weather (for once,) but that's about it. We were in for a surprise.
When we arrived at the famous and downright silly Mr. Peace Backpacker's House (which I highly recommend), we arranged a countryside tour in Da Lat. We were mainly excited to ride on the back of a motorbike, but very quickly learned that the trip was more than great views. In fact, other than the last item, I tried everything on the list while on the countryside tour.
(I will make a note here that while I am a vegetarian, I make some "when in Rome" exceptions. If someone offers me an insect to eat, I'll take them up on it. Call me whatever you want.)
It was a weird day.
Let's get into it, shall we?
Silkworms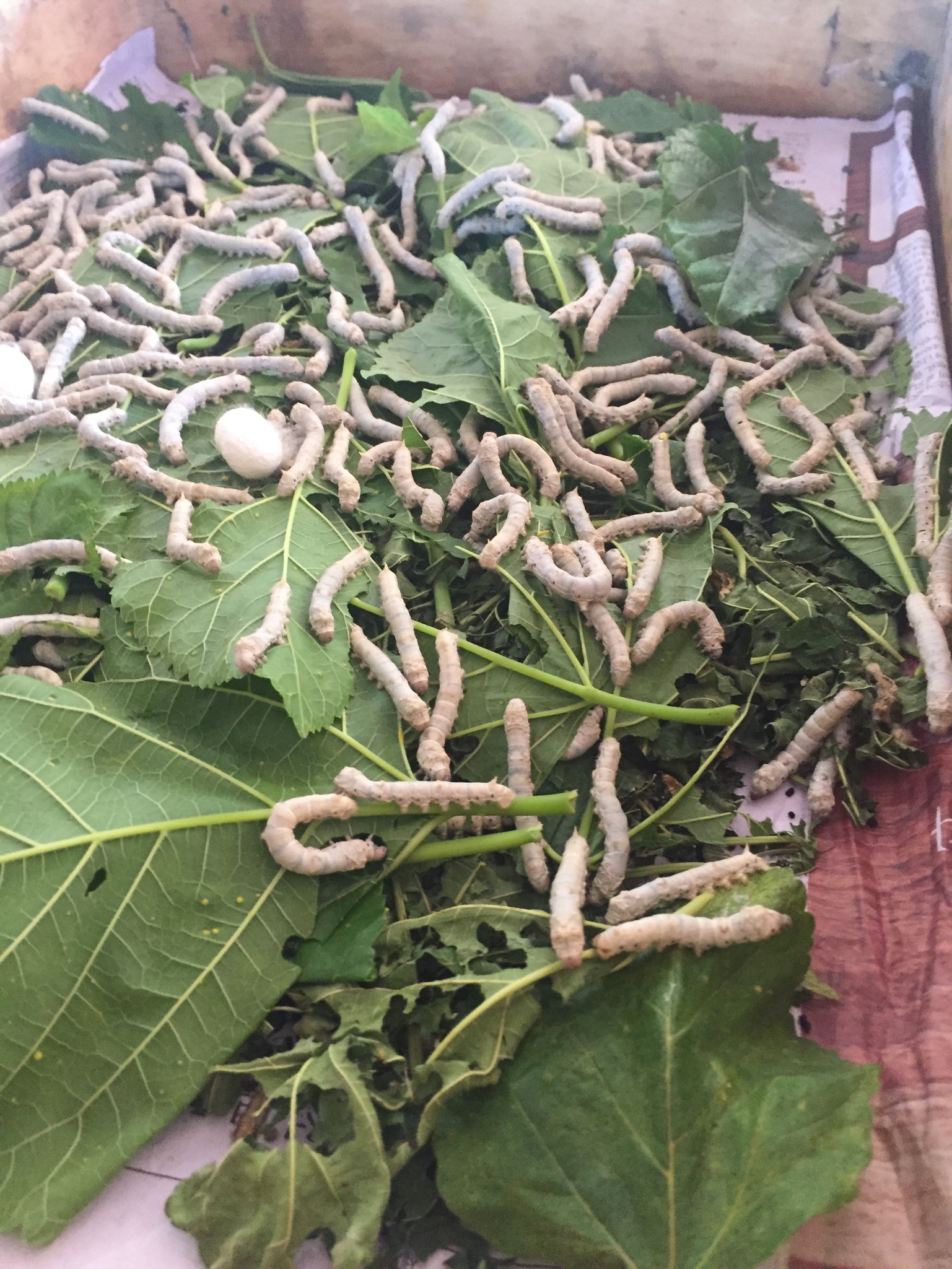 Throughout the tour, our guide took us to see how silk was made. We saw a farm where silkworms were making cocoons, and then visited a factory where the cocoons were spun into silk. At the end of the tour, we had a nice crunchy snack. I didn't mind the taste of the silkworms, and would probably crave them as a snack if I got used to the texture. 8/10.
Crickets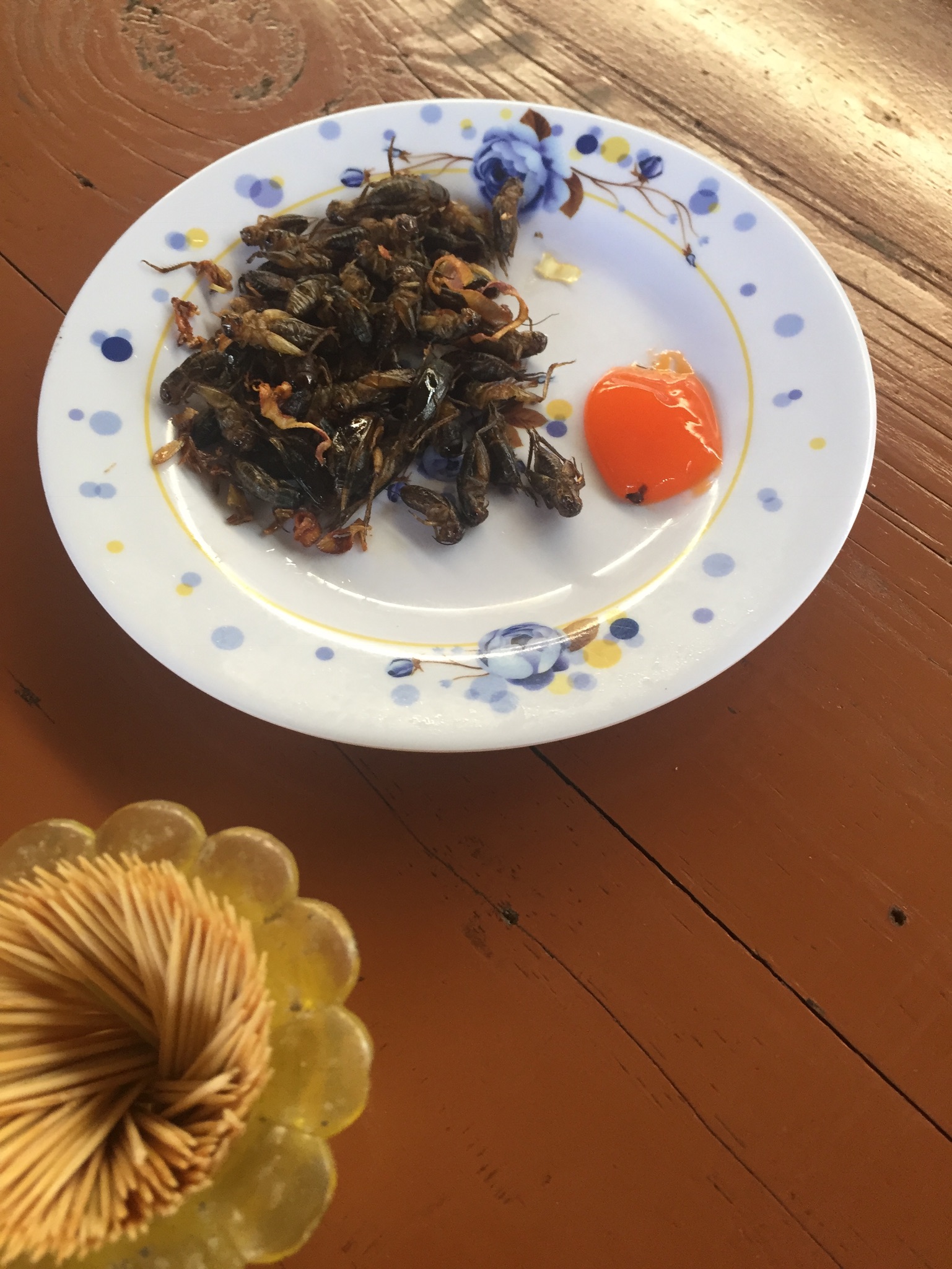 The last stop of the tour was a cricket farm. Not only did we get to see rows and rows of crickets munching away on banana leaves (it was kind of a nightmare), but we also got to eat them! Lovely. The guy that owned the farm gave us shots of rice wine to take before the crickets. Crickets aren't a great chaser, and their legs get stuck in your teeth. Andrew enjoyed them more than I did. I'll say 6/10.
Weasel Poop Coffee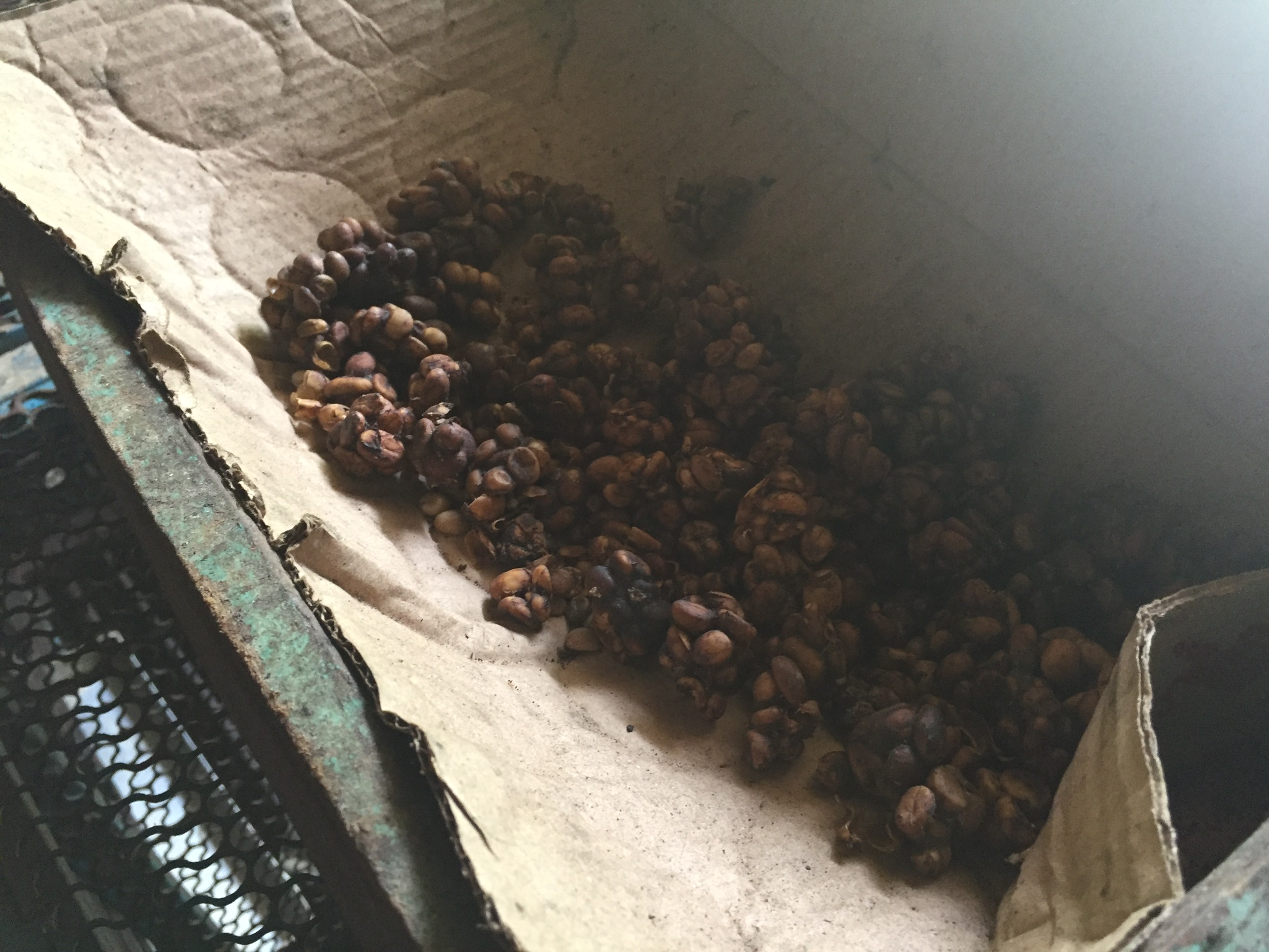 Call this the climax of the journey. Every countryside tour made a stop to try some weasel poop coffee, which is apparently a delicacy in Vietnam and beyond. Basically, weasels are really good at discerning which coffee beans are top-notch. They eat them, but can't digest them. The beans comes out of their ass, and are made into coffee.
I don't know.
But I do know I had paid a decent amount of money to go on this tour, so I was going to drink weasel poop coffee. It was surprisingly good! Backpacking sometimes means you have to resort to instant coffee in a hostel, and I'd take weasel poop over instant any day. It's up there with the best coffee I had in Vietnam (egg coffee, also surprisingly, takes the cake). 10/10.
Snake Wine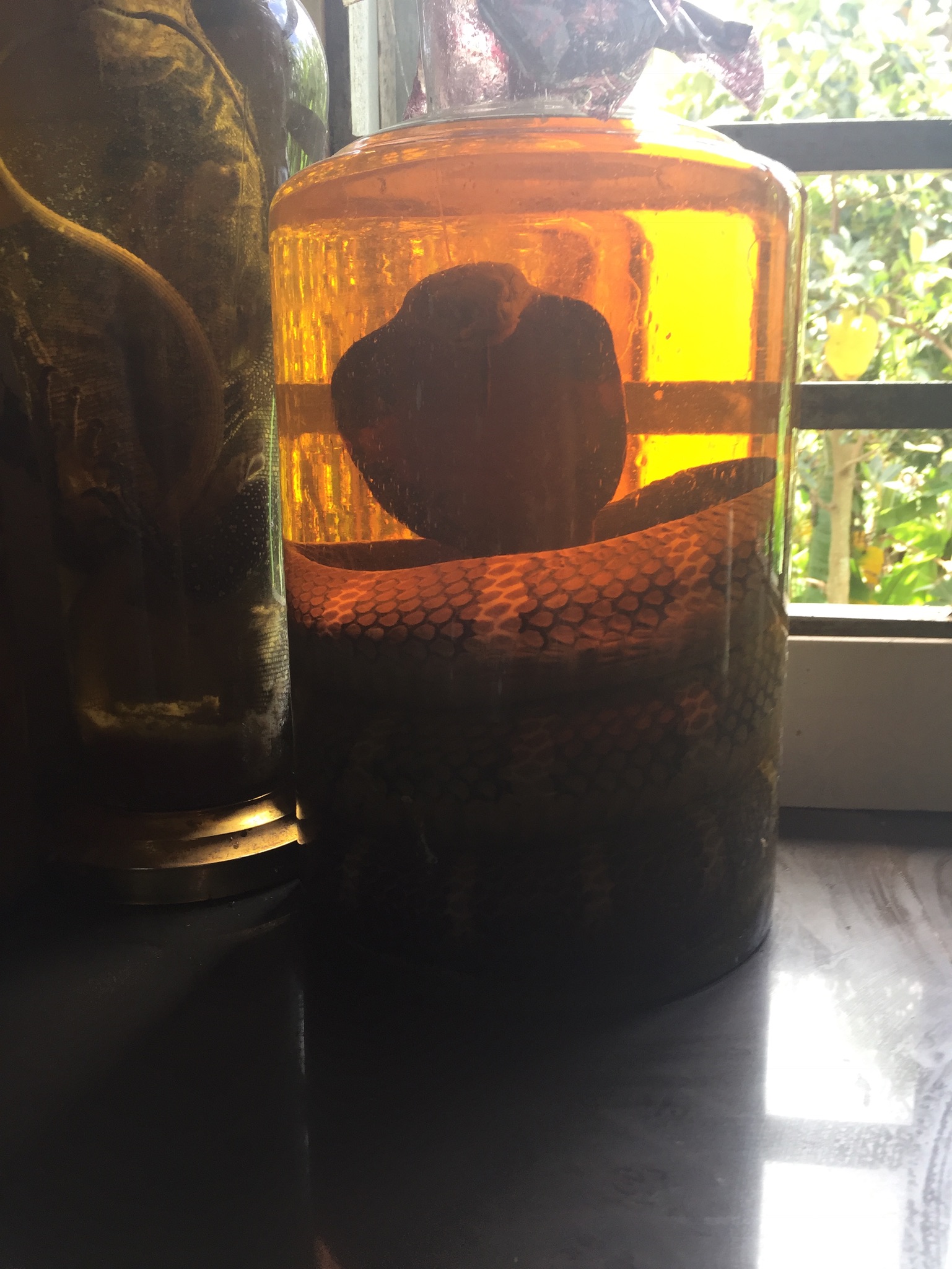 At the weasel poop coffee building (factory? manufacturer? farm? place?) we got a glimpse into making rice wine. From fermentation to the final product, we followed its journey in a single room. The finished product spilled out into a bucket in the corner of the room, and I jokingly asked if I could take a shot of it. I was given a shot glass and tasted it. Delicious.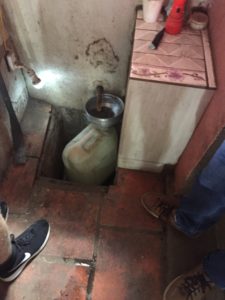 After rice wine is made, it's poured into a big jug alongside *insert animal here.* Cobras, geckos, scorpions…in Laos, they had a jug of whiskey filled with tiger penises. At the cricket farm, we had a taste of some snake wine (although cricket wine was available for purchase). It was decent. I'd have it over the Pinnacle Whipped of my youth, but I would turn it down if Pinot Grigio were also on the table. 7/10.
Watermelon … With Chili Powder
This new experience was not a part of the countryside tour. The day after we filled ourselves up with insects and whatnot, Andrew and I went canyoning. We did not know what that meant, but two British guys recommended it. Our canyoning tour included abseiling, which essentially means lowering yourself down a canyon or waterfall via rope. So, that's what we did.
The watermelon was a part of our post-training picnic lunch. We had awkwardly abseiled down a 10-foot wall, so we were ready for 18 meter waterfalls, right?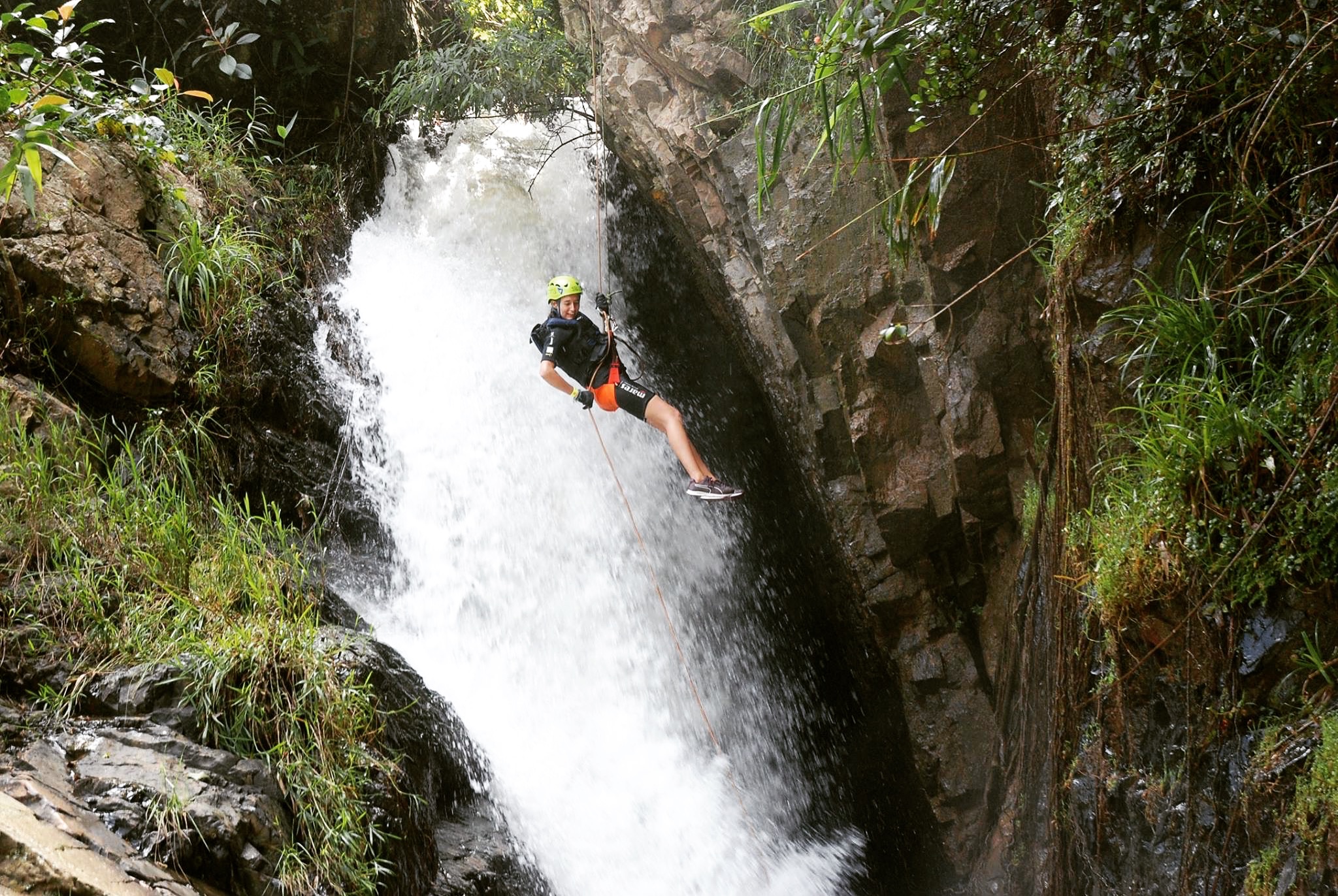 Our picnic lunch was a lovely buffet with fruit, cheese, and a mushroom tofu that was really delicious. (The hostel put it in vegetarian spring rolls every night, and I ate them like french fries.) The buffet also just had a lid with chili powder dumped on it. The guides dipped all of their fruit in the chili powder before taking a bite, so I had to do it too, right?
Dipping fruit in chili powder tastes like dipping fruit in chili powder. I'm weak, despite living in Texas for two years. Not for me. The flavors didn't really blend, but it might taste better with a more solid fruit? If you reeeeally like chili powder, however, 100% recommend. 7/10.
Da Lat Essentials
Da Lat was wonderfully cold. The city is high up in the mountains, so AC was not necessary! In the morning, I even got to wear my winter coat. (Sure, I'm spending three months in Southeast Asia, but I'm spending even longer in Australia, and Australians love to complain about the cold.) I strung this coat on the outside of my backpack and I've had no problems carrying it around!
Bus trips throughout Vietnam aren't always easy. From Saigon to Dalat, you're looking at an 8-hour trip. Neck pillows are easy to strap onto your backpack and make sleeping a lot easier. Bonus use: I also use it as a lap pillow when I'm on my computer.
For one-time experiences, it may be nice to have a one-time camera. These are okay to fly with as long as you have them in your carry-on luggage.
What's the Weirdest Thing You've Eaten in Southeast Asia?
I haven't even touched scorpions or fried stingray. Let me know in the comments about your favorite dish from Southeast Asia!
Disclosure: This post may contain affiliate links. At no extra cost to readers, clicking and purchasing from affiliate links may result in a commission for the author.