I've been working remotely for the past year and a half, so I'm always looking for quality coffee shops that allow me to set up shop and enjoy a good drink while I work. So when I saw a KindMeal deal at VCR, I jumped on the opportunity. KindMeal offers 25% off for a Portobello Mushroom Quiche and Cappuccino.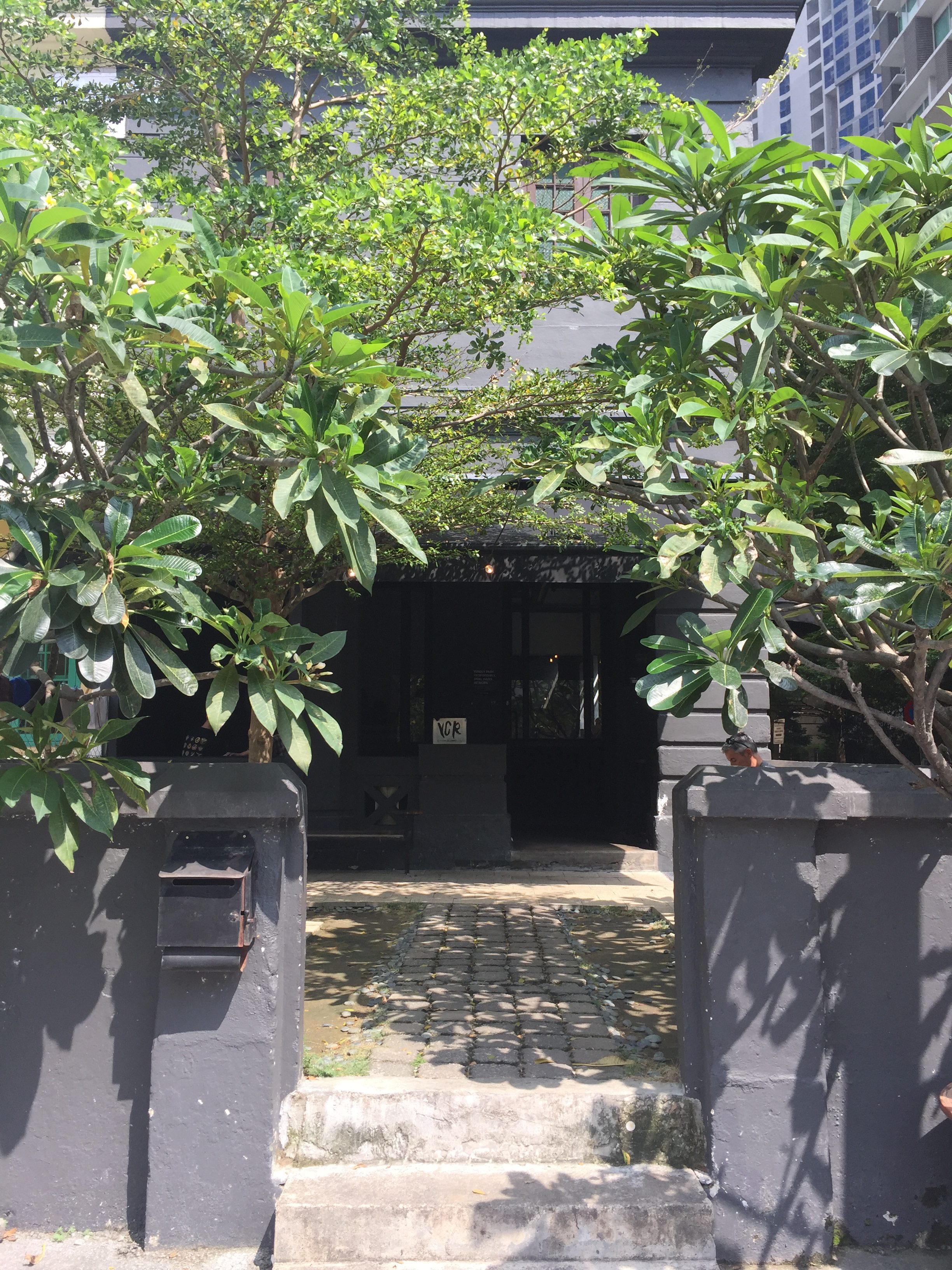 You can find VCR on the outskirts of the Bukit Bitang area, tucked away behind nice hotels and residences that are growing with the city of Kuala Lumpur. If you're in a rush, you might miss it; the VCR sign is first and foremost a  napping place for local cats, and a confirmation that yes, you are in the right place.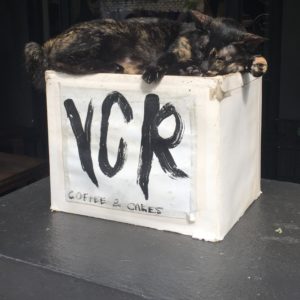 A good coffee shop should serve the same purpose as a good coffee: it opens your eyes in the morning, and puts you in the right place for a productive day. That's what I love about VCR. The coffee shop isn't too crowded where you can't find a seat, but the buzzing of students, families, and worker bees invites you to wake up on your own time. The decor is subtle but little details make you crack a smile as you're walking to your seat. The food takes some time to make (no more than 20 minutes), so you know the meal is made with love.
I love the variety of coffee available at VCR. From cappuccinos to filtered coffee to takeaway cold brew, you'll find the cup you need. If you're tagging along for the food but not a coffee fanatic yourself, natural sodas not only sound delicious, but are a killer Instagram post in the making. (You'll see one on my feed soon, don't you worry. The rose soda looks delicious.) VCR's latte art is some of the best in the city, but I'll admit that I'm saving the lattes for a future trip.  (Tomorrow, probably.) My cappuccino was beautiful and served as a treasure next to the instant coffee I've been drinking at my hostel. Backpackers will definitely find a nice treat for themselves at VCR. The quiche was fluffy but filling; a nice reminder that breakfast really is the most important meal of the day. (Is this a saying in Malaysia? Someone let me know in the comments.)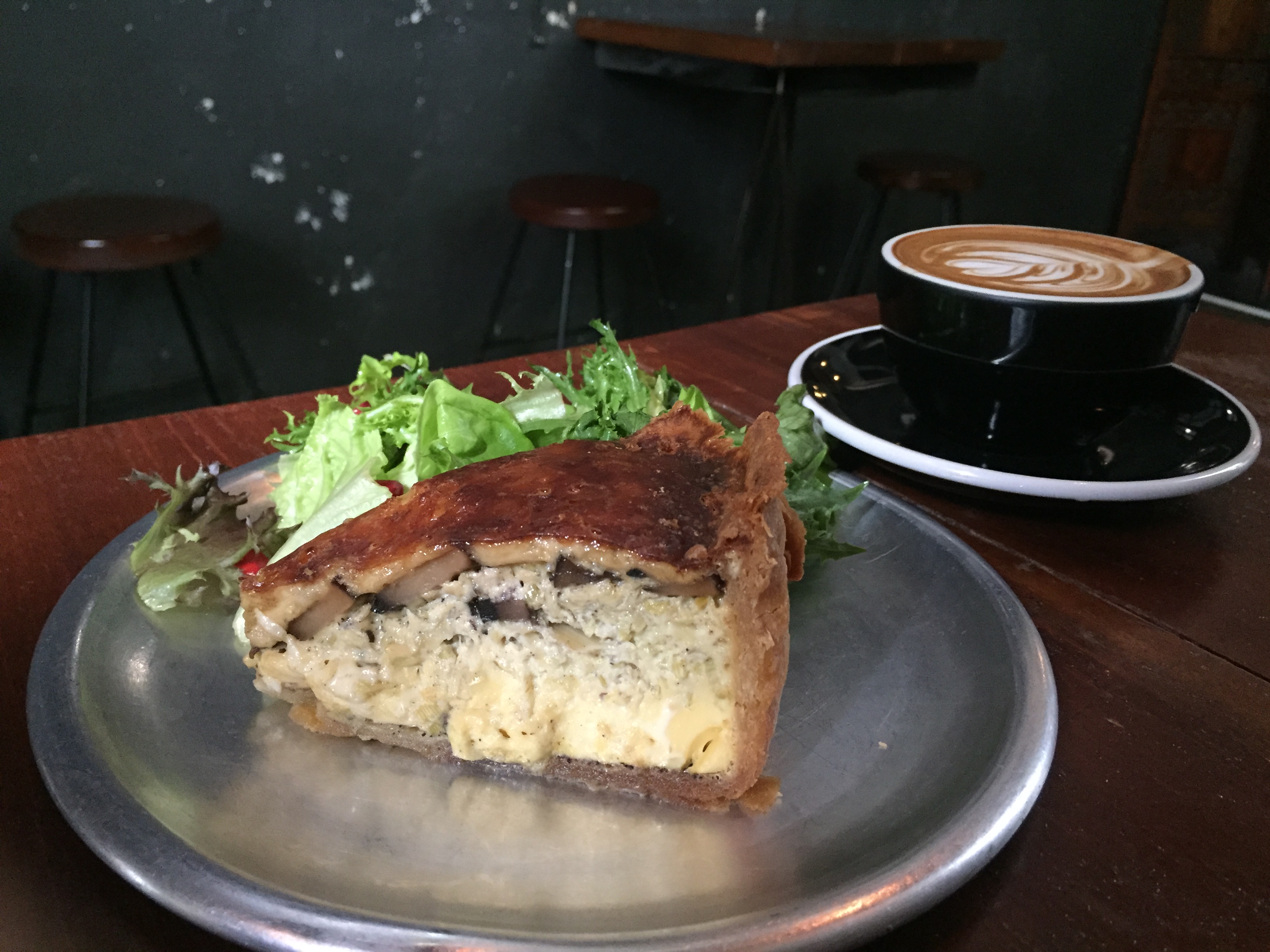 I'll admit that I've fallen in love with VCR and I've been back since I've had my meal with KindMeal (only to the location around Bukit Bitang, although there is a second VCR in Bangsar). KindMeal offers separate deals on cakes and filtered coffee. I personally recommend the carrot cake; on top of the obvious carrots, VCR sneaks in other fruits to feel super healthy while you're eating a scrumptious dessert. To my millenials out there, avocado toast is on the menu (check out my photo below,) and it's the best MYR 24 you will spend.  I also recommend the French toast. So many options!
Enjoy a KindMoment at VCR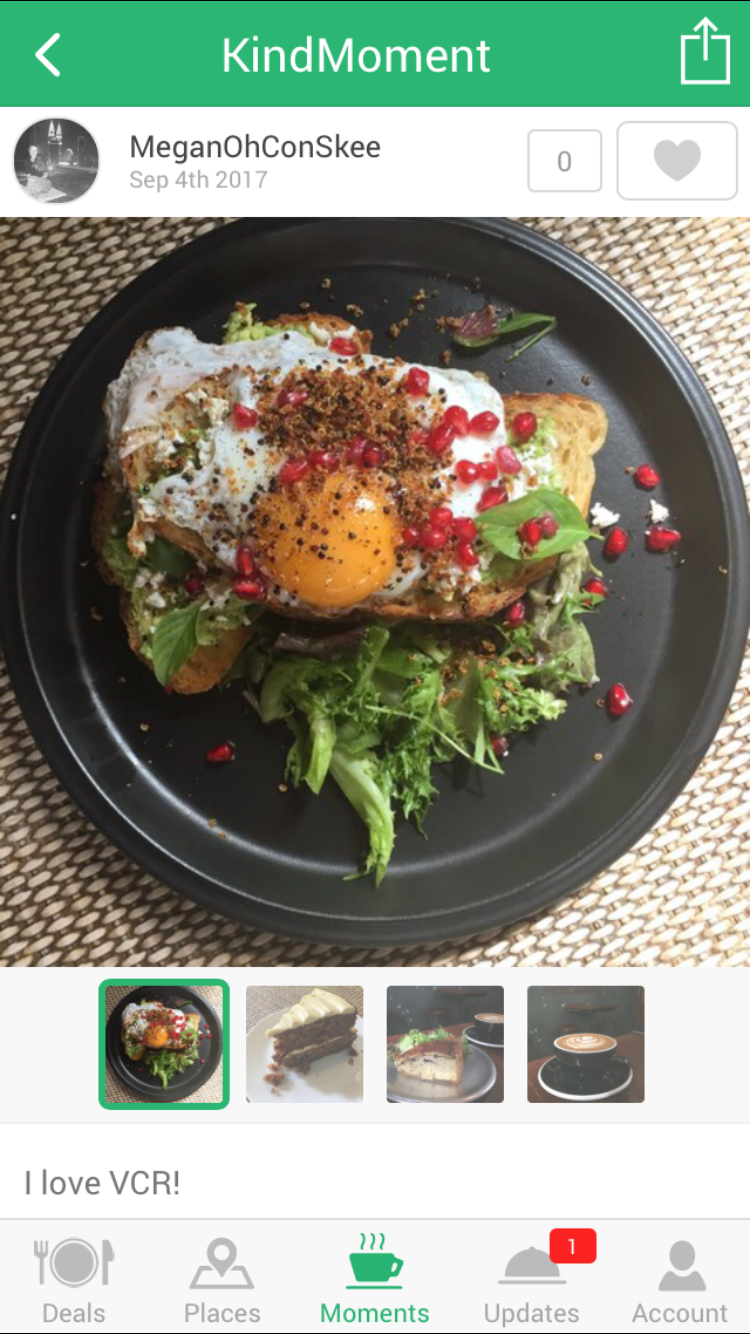 Whether you need to work remotely, pop in for a pick-me-up, or have a nice sit-down meal, VCR should be on everyone's list. With the KindMeal app, a great brunch or lovely dessert has never tasted so sweet.
Disclosure: This is a sponsored post, but all opinions are my own.