This post is for a bit of a niche audience, eh?
For the past few weeks, I've been living and Workaway-ing in a hostel in Kuala Lumpur. Hostel life is definitely a unique experience, whether you're working for accommodation or just staying for a few nights. Every hostel is different, and every night is different depending on the people that are staying for the night, but in general, you'll find great things (and not so great things) at every hostel. To make things fun, I added GIFs from Drag Race. No reason. I just miss watching Drag Race every week.
All images are via RuPaul's Drag Race, in case you were not aware. Just feel like I had to say it.
The Best Things About Living in a Hostel
New Friends! All the Time!
Hostels are great for making friends because it's very acceptable to go up to strangers and just start chatting. Most hostels are filled with backpackers and travelers with great stories to tell; there's always a good chance that you'll meet like-minded individuals on similar journeys. I can't even tell you how many people I know that have met lifelong friends, even their significant other, by bumping into them in a hostel. If you're not too committed, you'll still be able to friends for a beer or night's conversation. I'm traveling on my own again, but I'm never alone in the hostel.
Free Stuff! 
Okay, so budget traveling really lowers your standards when it comes to great surprises. When I offer people free towels at the hostel, their eyes light up. I know a lot of people who make bookings based on whether or not free breakfast is offered, which is pretty common at hostels. When you work and live in a hostel for a longer stay, you can also get free accommodation. (I get free breakfast and free laundry as well, which is clutch.) The best best best thing is when you're in the lobby and people checking out leave you with clothes that they want to get rid of. I have at least a handful of cute clothing items that I obtained from travelers in hostels. Thanks, guys.
Gossiping About Guests That Come and Go
I love watching people interact with each other. Big groups, small groups, uncomfortable first dates, you name it. Hostels provide amazing people watching, especially because you find yourself staying with the same types of backpackers. Working at a hostel is even more fun because you really get to know the guests and see them interact with each other, go out together, come back together, you know. And then you gossip about who ended up in each other's room and who's left with other guests and who's extending their stay for whom and it's just so much fun.
The Best Travel Advice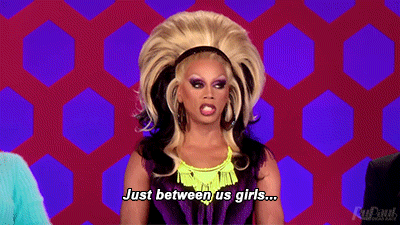 I didn't know a dang thing about traveling in Malaysia until I got to the hostel in Kuala Lumpur. Since a lot of backpackers take similar routes, you'll be able to get the most accurate advice on where to go, how to get there, where to stay, etc. As wonderful as my blog (and isn't it wonderful) or TripAdvisor is, there's nothing like just chatting with travelers for inspiration and tips.
Pub Crawls!
Roll out of bed, grab a beer for the road, and hit a bunch of bars with your roommates without doing any work. Bless you, hostel pub crawls.
Hot tip: if your hostel is quiet and you're looking for something to do, find a hostel that has a pub crawl and crash it. It's usually cool.
The Worst Things About Living in A Hostel
People Who Won't Shut Up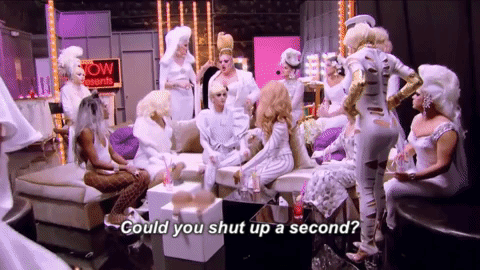 This seems contradictory to what I've written earlier, but you know the people I'm talking about. Sometimes you want your coffee in the morning. Or you want to head out to sightsee alone. Or you just don't want to hear about this bro's drinking stories when they're not that interesting and he's not that interesting and he's way too interested in you. Sometimes they want to talk politics and things get uncomfy. Or it's bedtime. Whatever the situation, sometimes you just need to pretend that your Uber is outside and that you're meeting a friend gotta go bye!
Shaving
Everyone's sharing a bathroom and you don't want to take up the showers for a long time, but you need maintenance. And everyone else needs maintenance, and sometimes you arrive in the showers and see the remnants of that maintenance. "Ew, Michelle."
You Can't Netflix And Chill in a Dorm
Nothing kills the mood faster than telling someone you can't bring them back to your hostel…
People who end up Netflix and Chilling in Your Dorm (Especially If You're in the Bottom Bunk)

…but people do it anyway.
People Who Get Way Too Upset About Other People Netflix and Chilling in a Dorm (Or Any Noise) When Let's Be Honest, Just Put In Your Headphones and Wish Them The Best Because You're Doomed To Make That Mistake At One Point Anyway.
Here's the tea. I've seen posts on travel-related Facebook groups where someone is complaining about people in their dorm having sex. People respond by telling them to get the couple kicked out of the hostel. What. Why? Let them be.
People who take hostel life too seriously, or expect to get 5-star accommodation for $5 a night, need to relax. It kills the vibe. Hostel life isn't always perfect and glamorous, but it's part of the backpacking experience.
I  hope you enjoyed this post! You can learn more about different accommodation options, including Couchsurfing and AirBNB, here. Head to the sidebar to get a deal on a booking with Booking.com.
Here is a bonus GIF, because Katya is my favorite drag queen, and she's wearing a Twin Peaks outfit: