Anyone with a dietary restriction may be hesitant before traveling to a new place, especially if you're already dealing with new languages, new cultures, and new traditions.
I stuck to a plant-based diet while traveling through Europe, but I was unsure of what I would find when I got to Southeast Asia. All I saw on Instagram are people eating scorpions off the street, and I couldn't find too much information on how easy it was to stick to a vegetarian diet. I've been in Southeast Asia for three months now, and here's what I've learned…
Can Vegetarians Visit Southeast Asia?
Absolutely! The great thing about visiting Southeast Asia is that you will visit countries that are predominantly Buddhist, Hindu, or Muslim. Muslims don't eat pork; Hindus and Buddhists lean toward a vegan diet, following ahimsa (nonviolence). Whatever your reason may be for eating a plant-based diet, you're in good hands and among friends. I had been meat-free for almost four years when I started traveling Southeast Asia, and I didn't run into problems once. In fact, I was in absolute heaven!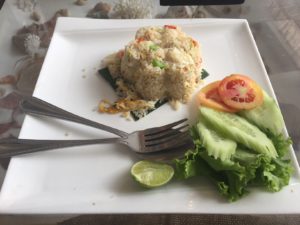 You may find yourself eating a whole lot of fried rice, pad thai, and noodles, but you will not miss out on local cuisine by cutting meat out of your diet.
Tips for Vegetarians in Southeast Asia: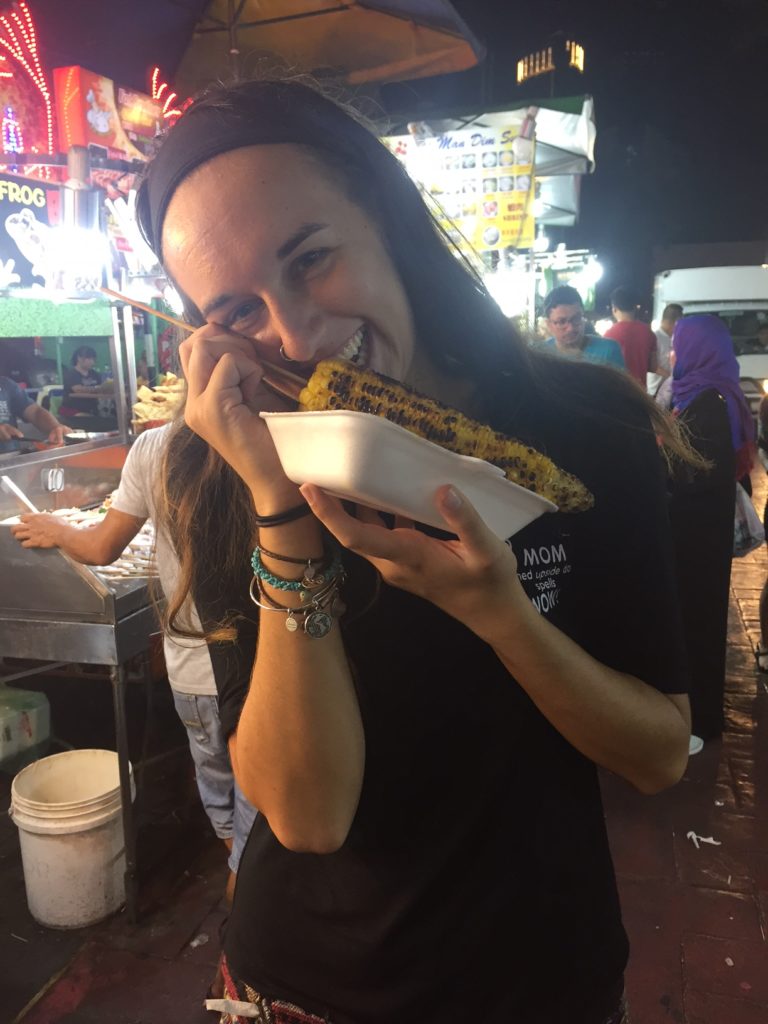 Don't Be Afraid Of Street Food!
When you think of street food in Southeast Asia, scorpions and rotisserie ducks may dance around your mind. However, vegetarians can still find vegetables and fruits on the street for sale. If you're at a big night market, there's a good chance that you'll see a big sign that says "VEGETARIAN" somewhere along the way. The nice thing about ordering off the street is that you can see exactly what ingredients are being used. Plus, it's cheap!
Southeast Asia Loves to Serve Fish
Just because there is no beef or chicken on your dish doesn't mean it's 100% vegetarian. A lot of sauces and dishes include fish sauce. If you're pretty strict about your diet, be sure to specify that you don't want fish in your meal.
Learn Basic Vocab and Be Patient
While most servers will know enough English to get you the food you want, and most menus will have vegetarian options on a separate page, if you want to ask specific questions about your meal, it may help to have basic vocab in your back pocket. Check out these guides for Thailand, Cambodia, Vietnam, and Laos to start.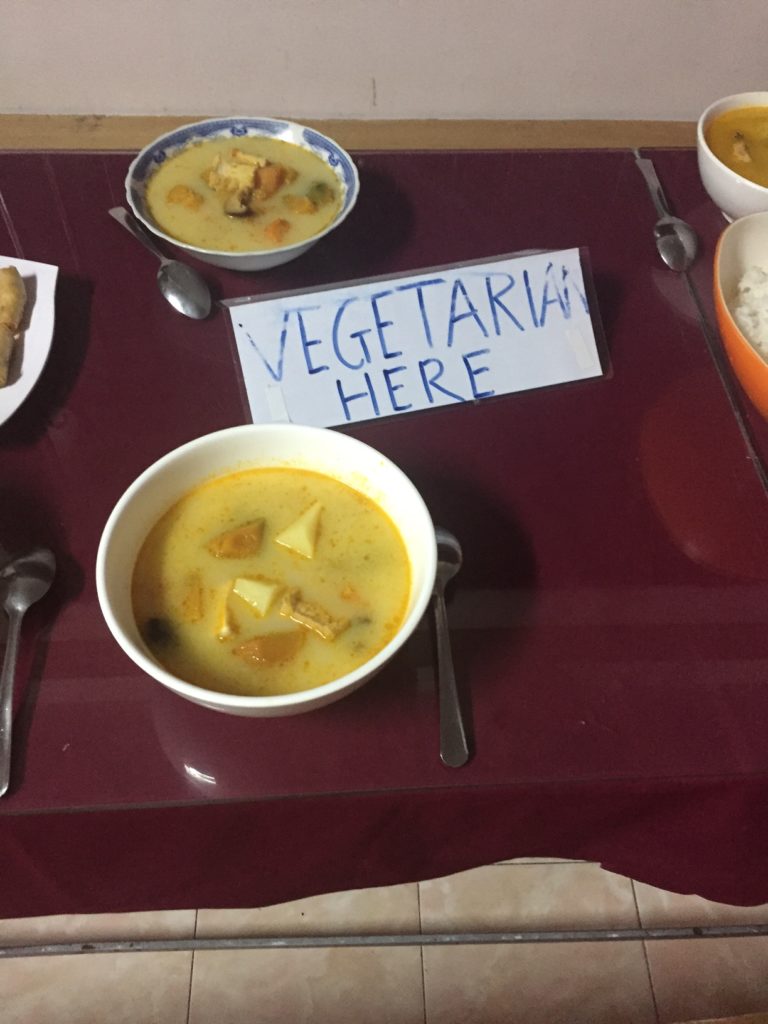 Quick Recommendations for Vegetarian Restaurants in Southeast Asia:
Chiang Mai, Thailand – Head to Ratvithi Lane 2 for a great selection of vegetarian and vegan restaurants, including a cheap juice bar (Khun Kae's)!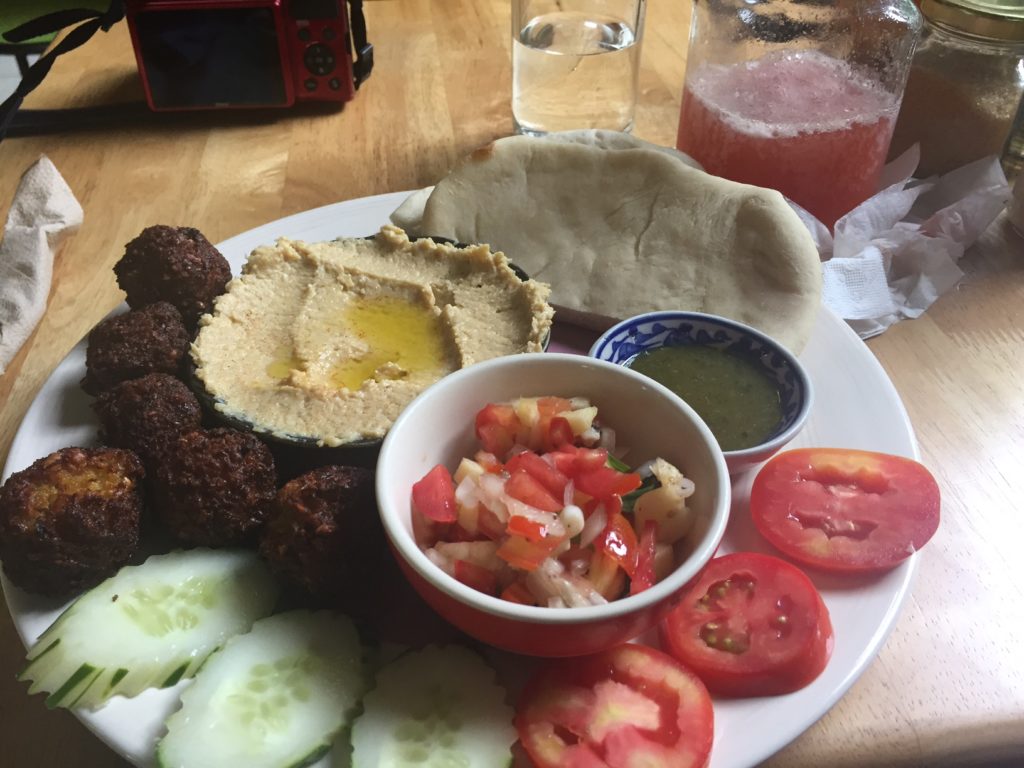 Siem Reap, Cambodia – Vibe is the most Instagrammable vegan cafe you'll visit in Cambodia! (There is a location in Phnom Penh as well.)
Phnom Penh, Cambodia – Cousin's had a vegan burger option that was delicious!
Ho Chi Minh City, Vietnam  – Hum is one of the most well-known sit-down restaurants in Saigon. Nonla Guys also had fantastic vegan options; it's a Vietnamese-Mexican fusion restaurant and the people who work there are super friendly.
Kuala Lumpur, Malaysia – Kuala Lumpur has a mix of Malay, Indian, and Chinese cuisine. Indian food is usually my go-to (try Sri Ganesa or Betel Leaf to start), and I loved the amount of Indian restaurants near me. I also frequently used the KindMeal app to find vegetarian restaurants  and get a nice discount!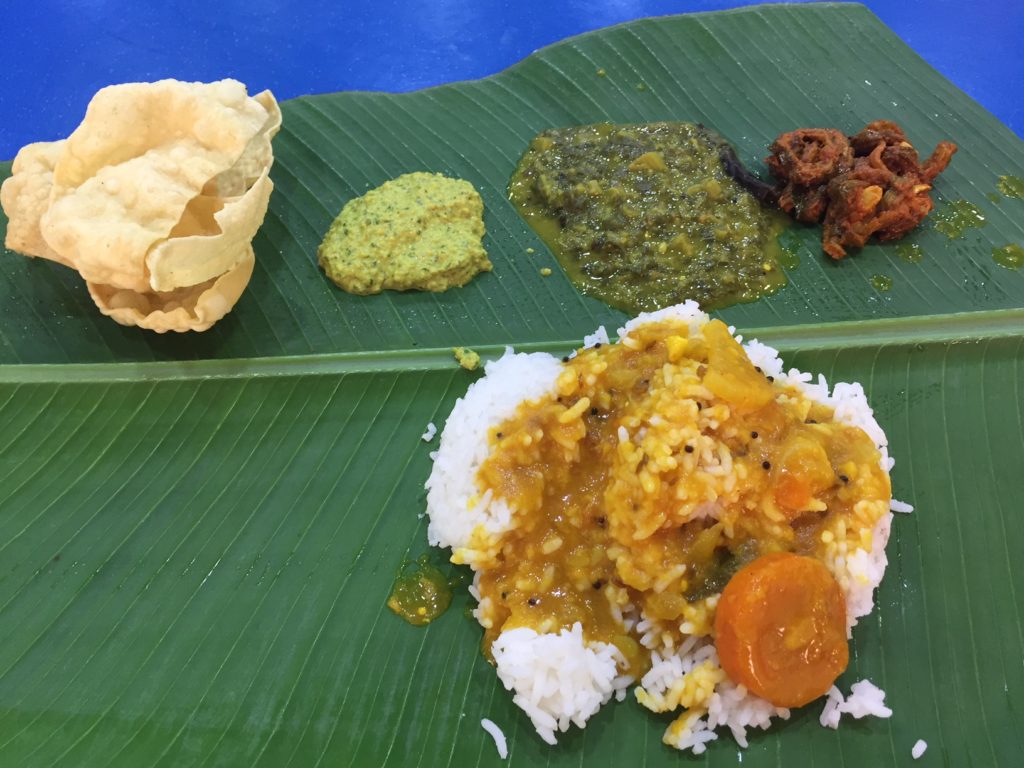 Do You Follow a Plant-Based Diet While Traveling?
I want to hear your experiences! Let me know how you stick to a vegetarian, vegan, or any sort of diet while on the road!