Hey friends! I hope you guys are having a wonderful holiday season and that your New Year's plans involve cheap Ubers and sparkly dresses. I wanted to write a bit about my rather unique Christmas, and what's to come in 2018!
First Summer Christmas, First Solo Christmas
When I signed up for another Christmas in retail, I knew I'd be spending the big day in Australia, in 91-degree heat (okay, 33-degree heat), and most likely alone. To be fair, I had a few social options, but if I was enjoying a new type of Christmas, I was going to go all in. Something about a Christmas alone appealed to me (maybe it was the fact that I finally had the option to be by myself,) so I put most plans on the back-burner for if I did get lonely when I woke up on Christmas morning. I hadn't left Brisbane since I arrived in Australia, so with my day off, I was heading to the beach.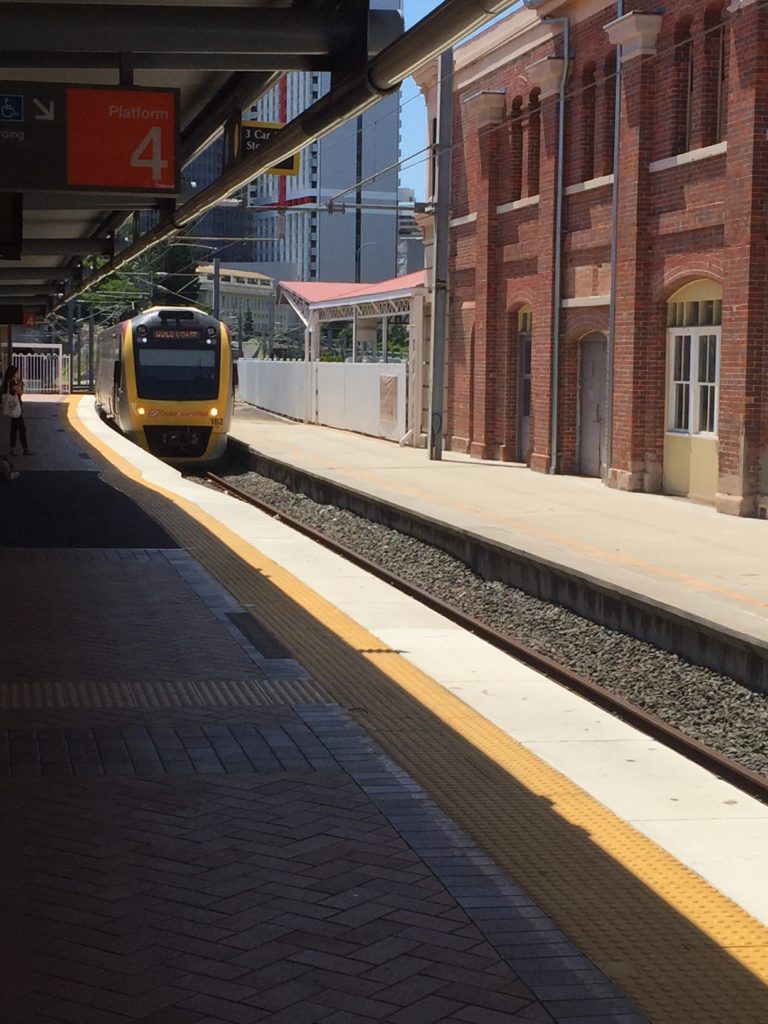 I wanted to shape the day around what made me happy in the moment. To me, holidays are all about feeling happy. That's what everyone looks for in the movies, right? Why waste money on a somber celebration?
When I was younger, Christmas was the best holiday because you were happy to get all of the presents on your list. As I grew up, New Year's Eve and Christmas Eve were my favorite holidays because I got to spend time with people that made me happy. On my own, I would still find ways to be happy, just by doing things that I enjoyed.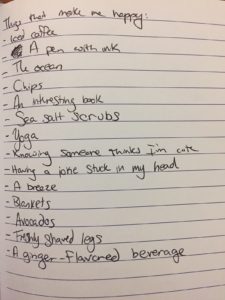 I made a list while I was on the train of things that made me happy. (It's on the left if you couldn't figure that out.) It's kind of like the happy map I made while I was in Austin. Physically thinking about and writing about things that make me happy give me a reminder of ways to pep myself up when I'm feeling stuck.
Since I've been in particularly high spirits lately, the list looks kind of lame, but it allows me to find moments of joy anywhere.
(As I've labeled this a "How-To" blog post, I feel like I have to say this: if Christmas alone doesn't sound like something that will make you happy, you can find ways to meet people and spend Christmas with other "orphans." Reach out on Couchsurfing, Meetup, at work, at your hostel, or wherever you can find people who are also passing through! If you're ok with a day to veg out alone…well, you're not alone there.)
I woke up bright and early (my Christmas celebrations began the night before with yoga, a nice bath and chucking an extra few dollars out the window on a gourmet pizza) Christmas day and decided to head straight to the beach…after a coffee. If I was going to spend the day doing my favorite things, I wasn't going to rush.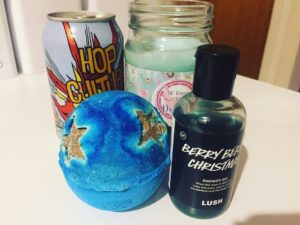 My day consisted of some tanning time at Surfers Paradise (I couldn't wait any longer and hopped on the first beach I could find along the tram), my first Lord of the Fries experience (a veggie fast-food place that was hyped up but, unfortunately, cannot outdo Philly's HipCityVeg), and a few good dips in the water. Oddly enough, I wouldn't exactly call myself a beach person, but some of my best memories of my trip to Southeast Asia involve just soaking in the ocean or the sea after a hike or during a day at the beach.
My lovely Secret Santa at work gave Ishmael to read as a gift. The book examines humanity's place in the world and the stories that our culture has told us to justify how we live. While I'm enjoying the book, I didn't finish quite yet (as was my plan.) There is a time to ponder our place in the world, but I was just so satisfied with where I was in the moment, there on the beach, that I wasn't ready to hop on an existential train of thought.
For me, that's what happiness is: satisfaction in the present moment. It doesn't reach from past to present. It isn't forced; it's realized. When I'm feeling anxious or depressed or uncomfortable, the most that I can do is put myself in front of people, places and things that help me feel happy. But that has caused quite a friction in my plans, considering how much I've been enjoying Brisbane….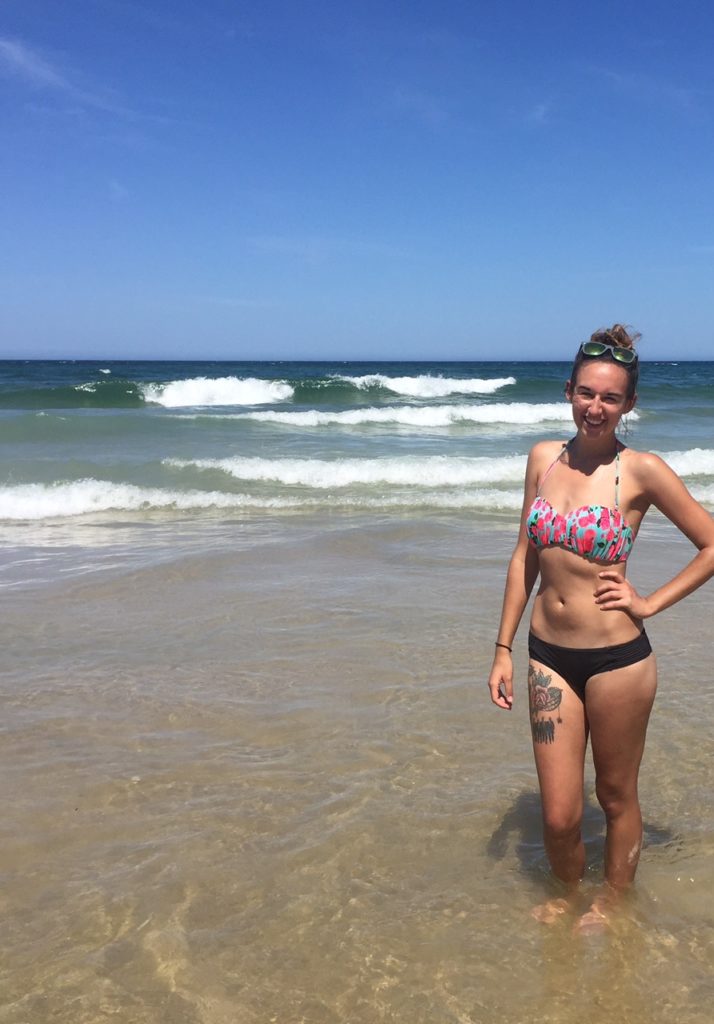 New Year, New Adventures
If my plan pans out, 2018 will mostly take place in New Zealand and Australia. My working holiday visa expires in mid-October, so I might as well take advantage of my time here, right? Fortunately for me (and my parents), my solo Christmas will be a one-time gig. I will be cuddling with my cats in Pennsylvania for Christmas in 2018.
In the meantime…who knows. Rather than spewing the answers I currently have at 8:00 p.m. at a coffee shop on a Thursday night, I'll spew out the questions that will shape my journey in the next year. By the end of 2018, the following will (possibly) be answered:
Will I do regional work for a second working holiday visa? 
How long will I be staying in Melbourne? 
Am I going to do what all of my coworkers say I'm going to do and STAY IN BRISBANE FOREVER?
Where will I finally get a yoga teaching gig? 
Where will I move when I head back to America? 
When will I pursue additional yoga training with Prison Yoga Project, which has been my dream for a while? 
Will I eventually make the switch to full-time ~digital nomad~ as a teacher on the side? 
I also have a lot of questions about my love life, but let's not go there.
2018 is going to be filled with excitement, adventures, hard decisions, cute people with cute accents, and a lot of yoga. I hope you all have a great New Year's Eve and an easy New Year's Day!