One of the top questions I get when I talk about teaching yoga is about getting into the practice with online classes. There are so many benefits to going to a yoga class at a studio, but taking a few classes online is a great way to get to know the poses and get used to different types of yoga. (Plus, most of the below recommendations are free.)  The flows and teachers below have helped me through my yoga journey, and I would love to share them with you!
Enjoy! Namaste!
This One Specific 15-Minute Flow 
For years, this was the only yoga flow I knew. This is a 15-minute practice that allows you to salute the sun and get a little flow in when you wake up. This flow actually helped me figure out I wanted to teach yoga; I was doing the flow in Poland with friends and the wifi gave out so I took over, taught the flow that I had memorized at that point, and realized that I wanted to do that for the rest of my life.
Jason Crandell also has a great set of poses for the evening, which you can find below.
Do Yoga With Me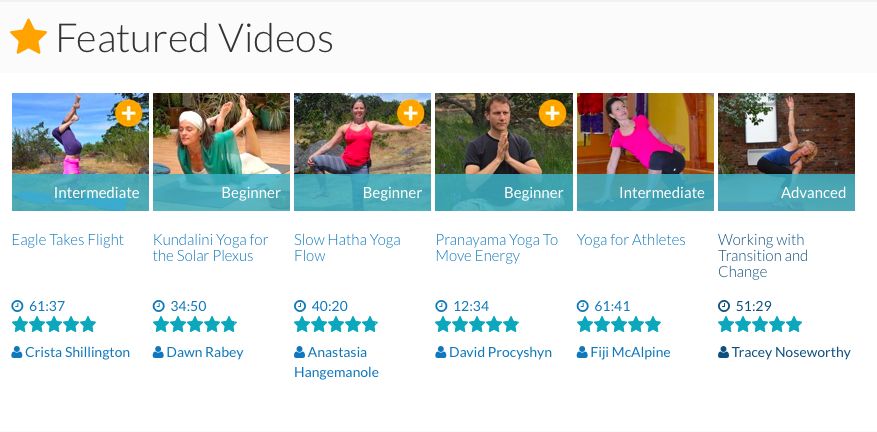 This is actually a recommendation that comes from my college therapist. (Shout out to Kate, the real MVP.) DoYogaWithMe has a lot of free classes that range from restorative to Kundalini to butt-kicking vinyasa. My favorite teachers are Fiji McAlpine, Tracey Noseworthy, and David Procyshyn.
Black Swan Yoga TV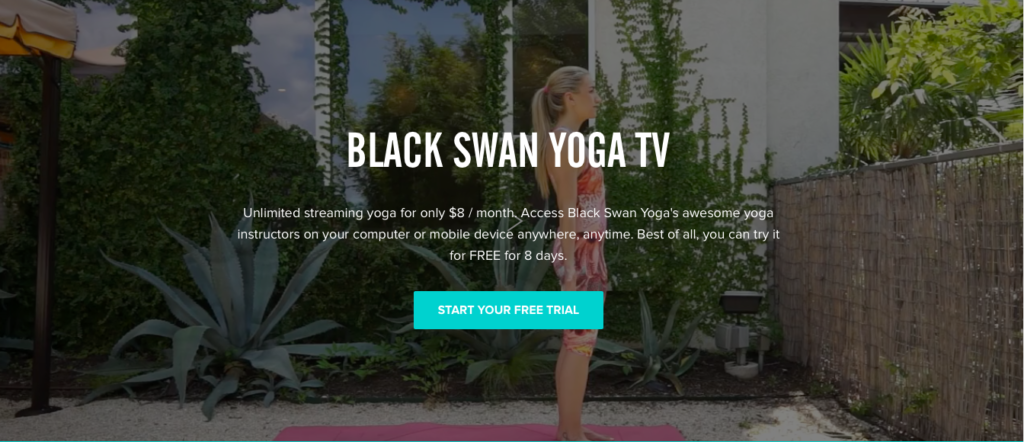 Of course, I've got to give a shout out to the studio that sealed the deal for me in Austin. Black Swan Yoga has the kindest teachers I've ever met, but they can also kick your ass and get you into shape. All of the teachers are beautiful souls and are wonderful teachers and before I name favorites (as if I could choose one) I'll just tell you to try it out and enjoy the meditations, flows, and pose breakdown available on the site.
Yoga with Adriene
Austin teachers rule the world! Yoga with Adriene is one of the top yoga teachers on YouTube. She has tons of challenges, explains poses, and is really approachable for new yogis.
Bad Yogi
Bad Yogi is a similar teacher, but a bit sassier. If you are very new to yoga and not into chakras or 'om'-ing and all the spiritual stuff, Erin Motz is a good teacher to introduce you to yoga without any spiritual stuff. You can also find yoga challenges on her channel as well!
Okay, I Have a YouTube Channel Too
Also me. I have a blog and work in social media but cringe at promoting myself or my practice. I began filming yoga classes to document my trip, and I have one flow left to record in New Zealand. The classes are lighthearted vinyasa flows, recorded in Austin before my trip. My absolute favorite is my headstand prep one, recorded in Austin with a good friend who recorded an absolutely beautiful soundtrack to go with the flow. The one above was filmed in the first week of my backpacking trip in Thailand, after the infamous Full Moon Parties.
I am still new at this, and if you want to watch, I would love love love some feedback. You are wonderful!
What Yoga Teachers and Online Videos Have Helped You Through Your Journey? Let me know in the comments!