Hey friends! As many of you know, I am working at Lush again for the holidays. Hooray for smelling good and slowly getting over my fears of touching people only if it means we hit our sales targets. After backpacking for four months, using a bath bomb and a body conditioner have been absolute heaven. I love chatting about Lush products, and there are so many good ones this year, so no sponsor, no affiliate links, let's just chat products!
My Favorite New Holiday Products: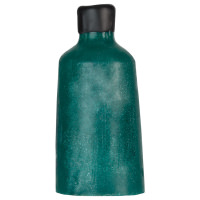 Berry Berry Christmas Shower Gel: Don't Rain on my Parade who? I absolutely love this shower gel. The cranberry, blueberry, and orange scent isn't too sweet, but is super delicious. And it's got (plastic-free) glitter, which is always a crowd favorite. Santa's Christmas smells nice and spicy, but the consistency isn't my favorite. So Berry Berry wins!
Pair it with: Let the Good Times Roll, Snow Fairy Body Conditioner, and/or Once Upon a Time Lotion. You will want to eat yourself. Seriously. Fruit salad smellin' people over here.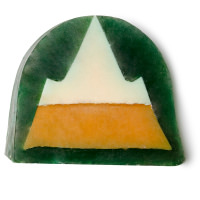 Hidden Mountain Soap: YES. This is a good gift for your dad or your dude who ~thinks Lush is for girls~ and ~I'll wait in the car or awkwardly sit in the front of the store and be approached by five staff members while you have the time of your life getting pampered and covered in glitter.~ It's such a spicy, woodsy scent and totally non-threatening to anyone's masculinity. Hidden Mountain Soap also contains Ho Wood oil, which is hilarious.This is one soap I'm going to save until I'm down to my last Lush products just so I can smell it all the time.
Pair with: Smuggler's Soul Perfume, Thundersnow Bath Bomb, or Hottie Massage Bar. Spicy.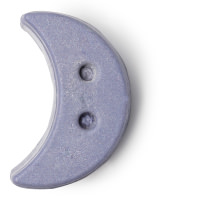 Twilight Sparkle Jar: OH. MY. GOD. I still get excited about the sparkle jars every time I try them on. In the past, Lush has produced small bottles of (plastic-free) body glitter that smell great and add a really subtle and classy shine. This year, they are getting rid of the packaging and have developed sparkle jars! They feel like a massage bar, but after you pop a little hole in the top (I used a pen with no problems,) you can sprinkle glitter on yourself! Just be sure to keep it in a place out of direct sunlight where it won't melt. Crossing my fingers for a First Snow version next year.
Pair it With: Sleepy Body Lotion, Angels on Bare Skin Face and Body Cleanser, Snowman Bubbleroon. Goodnight.
About the New Naked Products
The sparkle jar also comes in the Snow Fairy scent, and are my favorite new naked products. I haven't had much experience with the new naked shower gels and body conditioners beyond what I've tried in the store, and let's be honest, after trying the samples I have of the naked products, I'll probably pop them in the jars with their packaged version to prevent any melting mess. I think it's great to have a choice to have, and if you aren't recycling Lush containers (literally what are you doing with your life), I recommend the naked products. While I'm traveling, however, I'll probably stick to the black pots, because they're easy to reuse and keeps everything intact through this summer weather that I'm now experiencing in November.
About the Jelly Bombs
SLIIIIIME.
So, here's the thing. I never got to witness the Ectoplasm Jelly Bomb, but I didn't hear great things. I have witnessed Secret Arts and Green Coconut and so far, I'm a jelly bomb fan. These bombs are not for the lazy bather or anyone with sensory issues; even though the jelly dissolves in about 15 minutes, you will still have to do some extra scrubbing to rid yourself of the (seaweed-based) jelly and be very careful when stepping into the tub. Feel them out in the store, but know that the slime won't be as concentrated when you're actually in a big ol' bath.
I'm very grateful that Lush finally has a satisfying answer to, "Do you have the black bath bomb?" I'm also glad that you feel like a slick baby hippo after you step out of the bath. I do wish that Australia had The Big Sleep instead of Marmalade, but life is ~so~ hard already, right?
Pair Secret Arts With: Santa's Christmas Shower Gel, Magic of Christmas Bubble Bar, Boom! Toothy Tabs, a great Instagram filter.
Pair Green Coconut With: Salted Coconut Scrub, Love and Light Lotion (these are technically just for the hands, but go crazy, live your life.)
My Favorite Returning Holiday Products: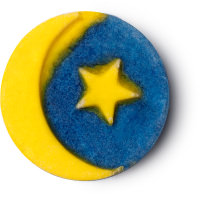 Christmas Eve Bubble Bar: An OG! Christmas Eve was one of the first products I ever used from Lush. I'm a sucker for anything jasmine-scented, especially bath stuff. If Lush could just bring back Midnight Massage, I would be the happiest girl in the world.
Pair With: Butterbear Bath Bomb and/or Death and Decay Perfume. Take a full moon bath and light some candles to feel sexy and soft.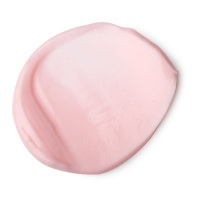 Snow Fairy Body Conditioner: I have never been a huge Snow Fairy fan, but it is super popular in Australia and England and maybe just every store but the two that I've worked at in America. That is, until I tried Snow Fairy Body Conditioner last year. Now I'm a bubblegum-popping, pink-wearing, Trixie Mattel stan. After you wash Snow Fairy off and hop out of the shower, you feel the right amount of moisturized; not too sticky, and you can easily glide your hands over your skin. I am so excited to have it back, although Buck's Fizz's zesty orange smell makes it a close race.
Pair With: Snow Fairy Shower Gel, Snow Fairy Jelly Bomb, Snow Fairy Sparkle Jar, Snow Fairy World Domination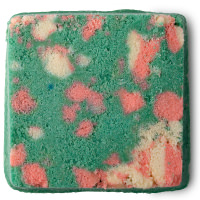 Salt and Peppermint Bark: How could I forget this? I am a sucker for body scrubs, and I think this year's version of Salt and Peppermint Bark is better than last year's. You still get a gritty salt scrub, but it's less abrasive when combined with this year's creamier base. Plus, menthol life is so much better in the hot Aussie summers. Christingle actually makes sense here.
Pair With: Santa's Christmas Shower Gel, Christingle Body Conditioner, or Candy Cane Roulade. Take a shot of Fireball. Become the life of the office Christmas party.
What Are Your Favorite Lush Christmas Products? What Are Your Favorite Lush Cocktails and Combos? Let Me Know in the Comments!