Poor Phnom Penh. The Cambodian capital doesn't have the best reputation among backpackers and travelers. Cambodia is a wonderful country, with absolutely wonderful people, but PP gets the short end of the stick. When your city is most well-known among backpackers for a Genocide Museum, however, it's not going to be met with excitement. Fair enough.
Andrew and I spent about two weeks in Cambodia, but most of that time we were at a yoga retreat. We spent five days in Siem Reap and two in Phnom Penh, just to see the main sites and move on to Vietnam. I recommend two to three days in Phnom Penh, but don't dread it while you're traveling through Cambodia! The French architecture is gorgeous and learning the recent history of the country, however tragic and devastating it is, will help you begin to understand the area that you're in. I absolutely adore Cambodia, and would love to go back, and would not mind another night or two here.
Where to Stay in Phnom Penh
So, Andrew and I had a bit of an odd situation in Phnom Penh, accommodation-wise. When we started our travels, we booked more AirBNBs than hostels. Before we arrived in Phnom Penh, we booked an AirBNB in a guesthouse. It was super basic, the staff was nice, whatever. The second of our three night stay, however, we heard ridiculous slamming noises and a slew of really not-nice words. From 2-5 a.m. Exhausting. We were really confused, a wee scared, and ready to find somewhere else to stay. We hastily booked Sla Boutique Hostel and never looked back. The hostel is super cute, has a bar, and full-size bunk beds. WHAT. We were sleeping like queens. So don't bother with AirBNB in Phnom Penh, and just stay at Sla. Highly recommend, 10/10.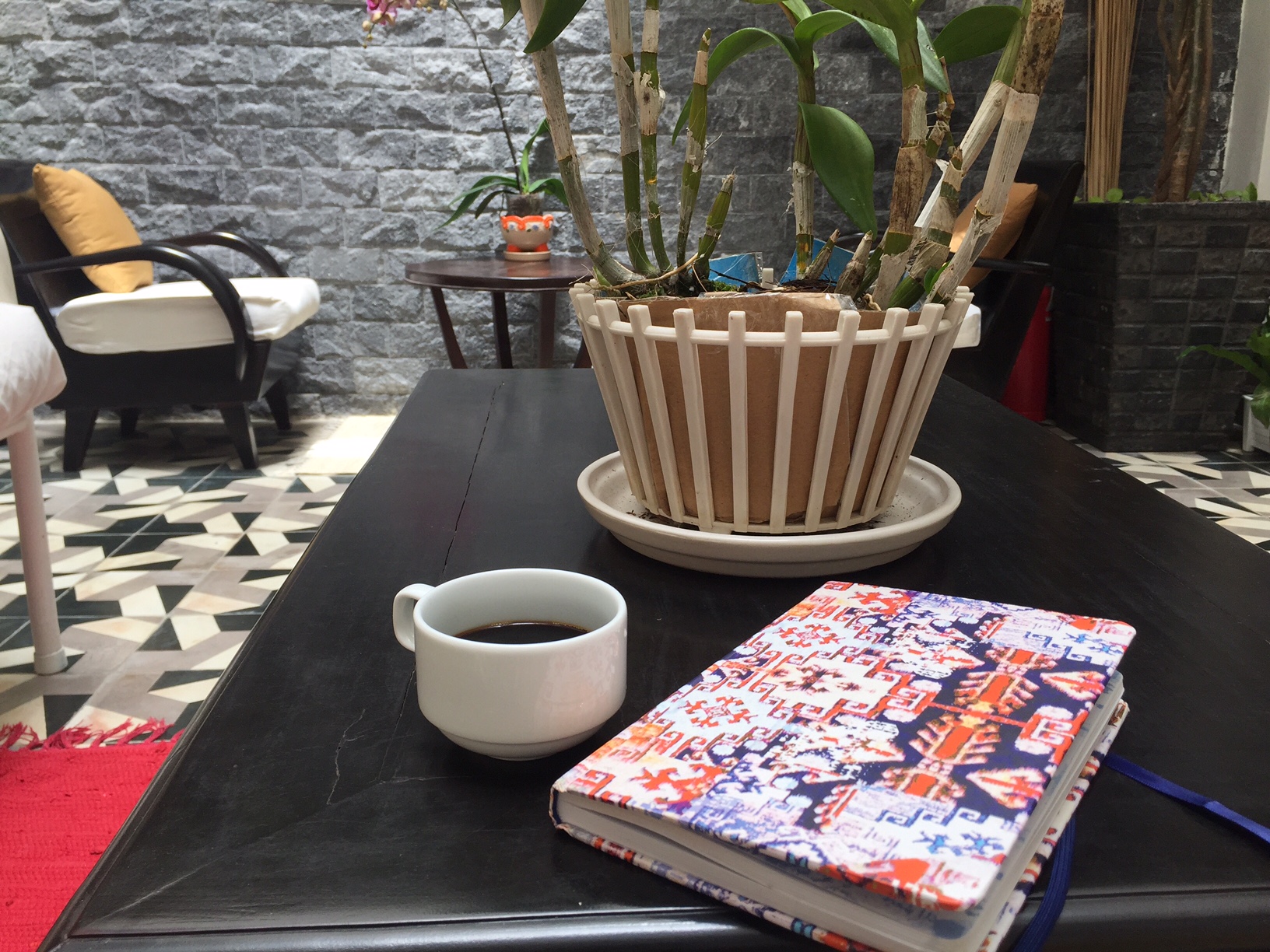 Sla is around USD 9 a night, but if you're looking for something cheaper, I also recommend One Stop Hostel. We stayed there while we were in Siem Reap and really enjoyed the facilities and the staff. A night at One Stop costs around USD 6.
What to Do in Phnom Penh
Genocide Museum and Killing Fields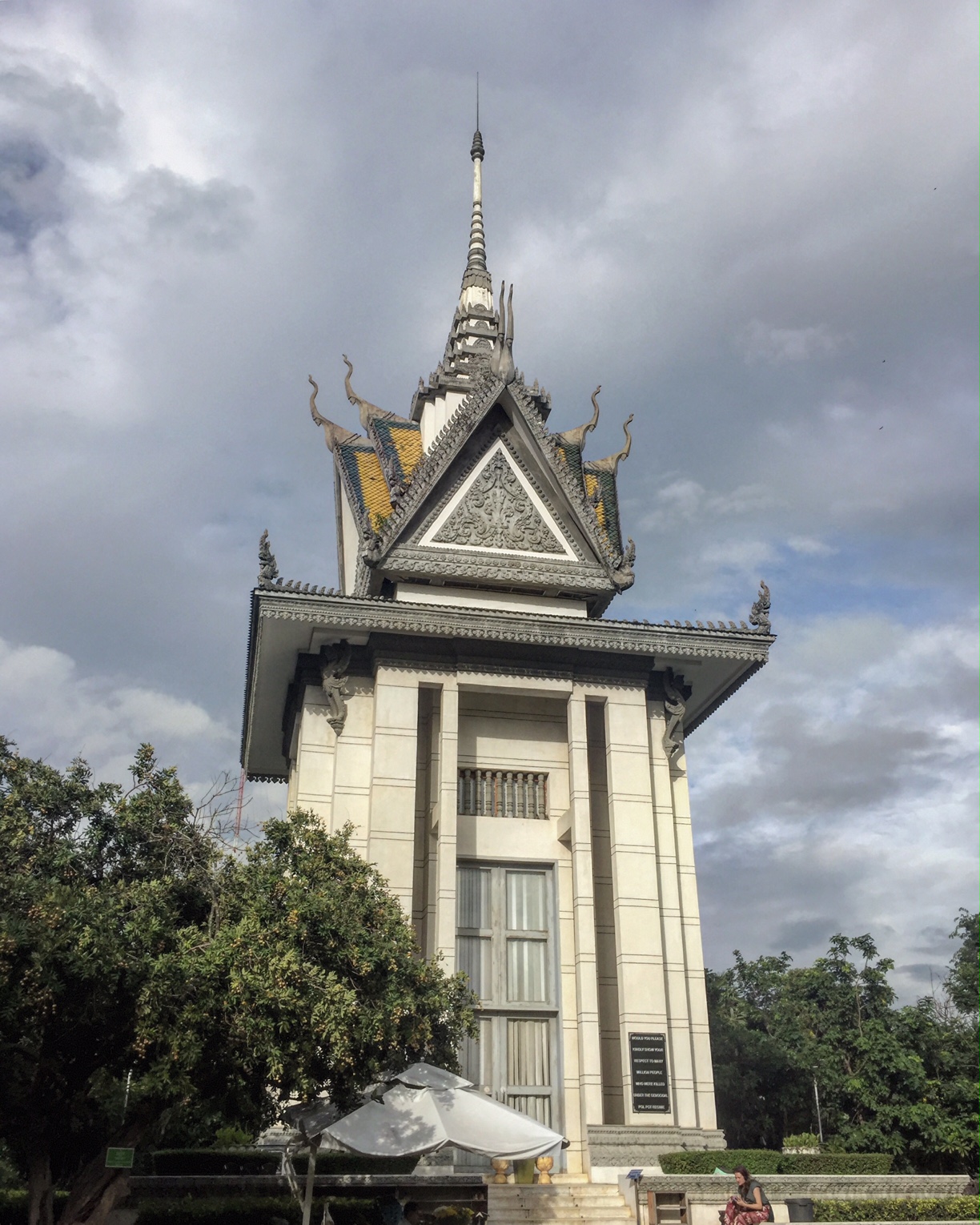 I have to admit, I didn't know too much about the Khmer Rouge before I came to Cambodia. Andrew was more aware of the situation, and had suggested taking tours of the Genocide Museum and the Killing Fields.
If you haven't heard of the Khmer Rouge, I'll give you a quick summary (from an American's perspective.) During the 1960s, after they became independent, Cambodia was ruled by Prince Norodom Sihanouk, and the country remained neutral in the Vietnam War. In 1970, he was overthrown by Lt. Gen. Lon Nol, with the support of the United States. Lon Nol got Cambodia involved in the Vietnam War, fighting on the side of the Americans and South Vietnamese.
But even before Lon Nol was put in power, Nixon decided to bomb the living daylights out of the country. Cambodia shares a border with Vietnam, and Nixon believed that there were communist camps and supply lines going through the country. From 1965 to 1973, America dropped 2 million tons of explosives over Cambodia. That's a lot. A lot a lot. That's more than Allied Forces dropped during all of World War II. While the bombings were meant to keep communists out of power…that's not what happened. Lon Nol was in power until 1975, when the Khmer Rouge took over.
The Khmer Rouge was a communist movement that promised Cambodians that they could take back their country and end all of the destruction of the past few years. They received the support of Prince Sihanouk, and once that happened, very quickly gained popularity. Cambodia had been devastated by the war, (including receiving no help from America once our troops exited the Vietnam War) and with the impact of American bombs, yeah, they're going to want change and to put someone else in power.
In April 1975, the Khmer Rouge and their leader, Pol Pot, seized Phnom Penh and evacuated everyone. Every citizen was to start manual labor, and sent out into the farms. Everything was done for the State. Everyone was "equal." The hours of work were absolutely unbearable, and with no training and no organization, people starved, and the mission of the Khmer Rouge unraveled very quickly. In addition, anyone that opposed the state could be arrested and/or killed. Soldiers, musicians…anyone who was suspected of going against the state. And their families. And their friends. Many of these people were shipped off to killing fields, not unlike the concentration camps from World War II. Choeung Ek is one of these killing fields, and is a place for tourists to learn more about the genocide. The Khmer Rouge fell in 1979, although they were recognized as the leaders of Cambodia by the UN until 1990. Lovely.
In total, between 1.5 to 3 million people were killed by the Khmer Rouge. A quarter of the country's population at the time was wiped out. The killings were done en masse, and brutally. There are trees at Choeung Ek where babies were murdered by being thrown into the trees, head first. The reasoning behind the brutality was simply because it was easier and faster to kill people that way. It was practical.
I recommend going to the Tuol Sleng Genocide Museum (formerly the S-21 Prison, before that, a high school) and the Killing Fields in one day. Both sites will cost USD 12 total (including an audio guide) and a tuk tuk between both places won't cost more than USD 12 either (if I remember correctly.) It's about a 30 minute ride to the killing fields from the museum. It's a hard day, and it makes you want to hug and cry for every Cambodian that you meet.
If you're an American, prepare for another day of shame. The American people were unaware of the bombings until 1969, and the genocide was kept a secret from the world while it was happening, but it's another reason to sit and reflect on what it means to be an American. One poignant thing that I remember is at the end of the tour, the audio guide mentioned that the museum's mission is to educate Cambodians and the world about the history of the genocide, so that another genocide, like the Holocaust, and like the Native American Genocide in the United States, would never happen again. Where are our versions of the killing fields, or our museums dedicated to learning about how we committed genocide against Native Americans? Where are the museums that talk about the devastation we caused Cambodian and Laotian citizens during the Vietnam War?
Anyway.
The Flicks!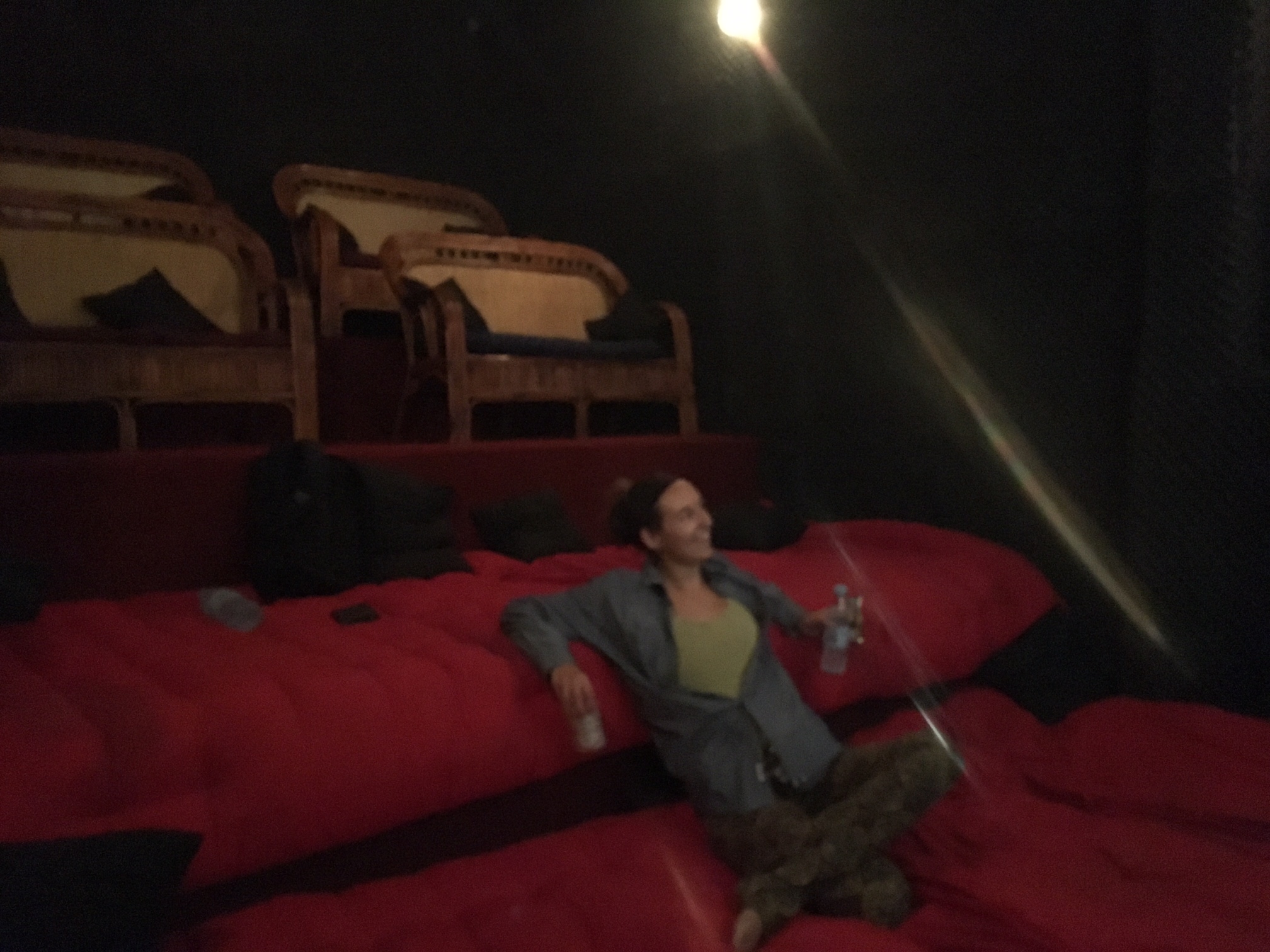 If the museum and killing fields leave you with more questions, head on over to the movies. Phnom Penh has community movie theaters called The Flicks that are super cheap and super comfy. A whole day's worth of movies is just USD 3.50, so you can stay for two or three films and not have to buy additional tickets! There is a movie about the Khmer Rouge that usually plays, but Andrew and I decided to watch "Don't Think I've Forgotten," a fantastic documentary about Cambodia's rock scene before the Khmer Rouge. Even if you aren't planning a trip to Phnom Penh, I recommend watching it (the trailer's below.) The movie was able to provide some cultural information outside of the political history that we heard at S-21 and the Killing Fields.
We went to The Flicks 2 (there are three total,) which is inside the 11 Happy Backpackers Hotel. You could buy beer and snacks for the movie, and maybe even land yourself a Workaway gig. (The guy who worked at the theatre was a Workaway-er, and I had matched with him on Tinder. Small world, backpacking.)
You can also see free screening at the Meta House, which has a bar and is a small, cute cultural center. I watched "Junun" there, which was directed by Paul Thomas Anderson and featured Radiohead's Jonny Greenwood rocking out in India. It was a really lovely place to unwind, write, and have a drink.
Valentino's and Sabay Sabay Street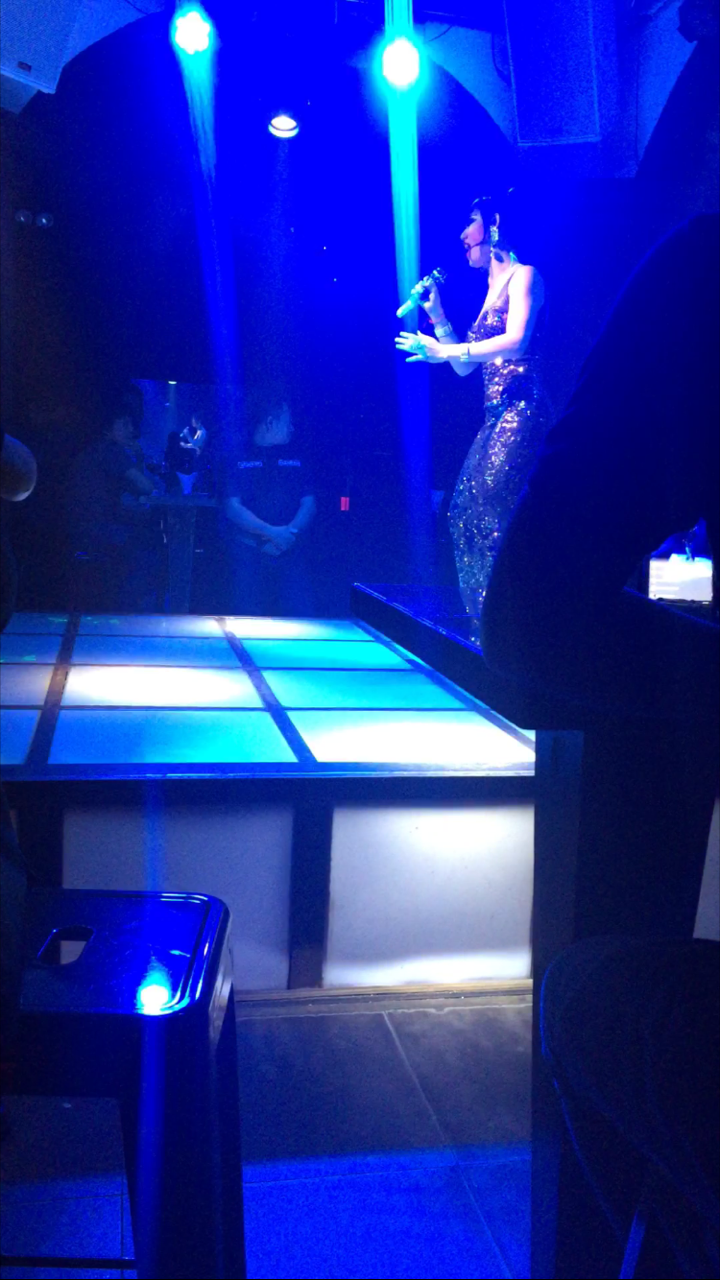 You're perfect, you're beautiful, you look like Linda Evangelista, you're a model…okay, close enough. If you want to go out for drinks, Sabay Sabay Street is your best bet. Andrew and I went out the one night and first enjoyed The Puzzle Chamber where you can drink and enjoy a really nice variety of board games. Valentino's, a prime LGBT bar in Phnom Penh, is right next door. (Sla Boutique Hostel is right there as well.) The drinks were pretty cheap and we giggled a lot until the cabaret show started. (I believe the shows are on Thursdays, but don't quote me on that.) It was the first drag show we had seen in Southeast Asia, and it did not disappoint. The MC was hilarious, the girls were gorgeous, and every once and a while, a group of good looking guys would come out and dance too. 10/10 highly recommend.
Temple Hop
Ah yes, and you can see a bunch of temples. Wat Phnom, Wat Langka, and Preah Vihear Preah Keo Morakot (in the Royal Palace) are three of the best temples to see in Phnom Penh. 
Where To Eat in Phnom Penh
Vibe
I've mentioned Vibe before in my Siem Reap post – you can find the vegan cafe in both Siem Reap and Phnom Penh! (There are quite a few eateries you can find in Siem Reap and Phnom Penh.) This Vibe is about a 15 minute walk south of the Genocide Museum. Cold-pressed juices, delicious coffee, and vegan meals…what more do you need?
David's Homemade Noodles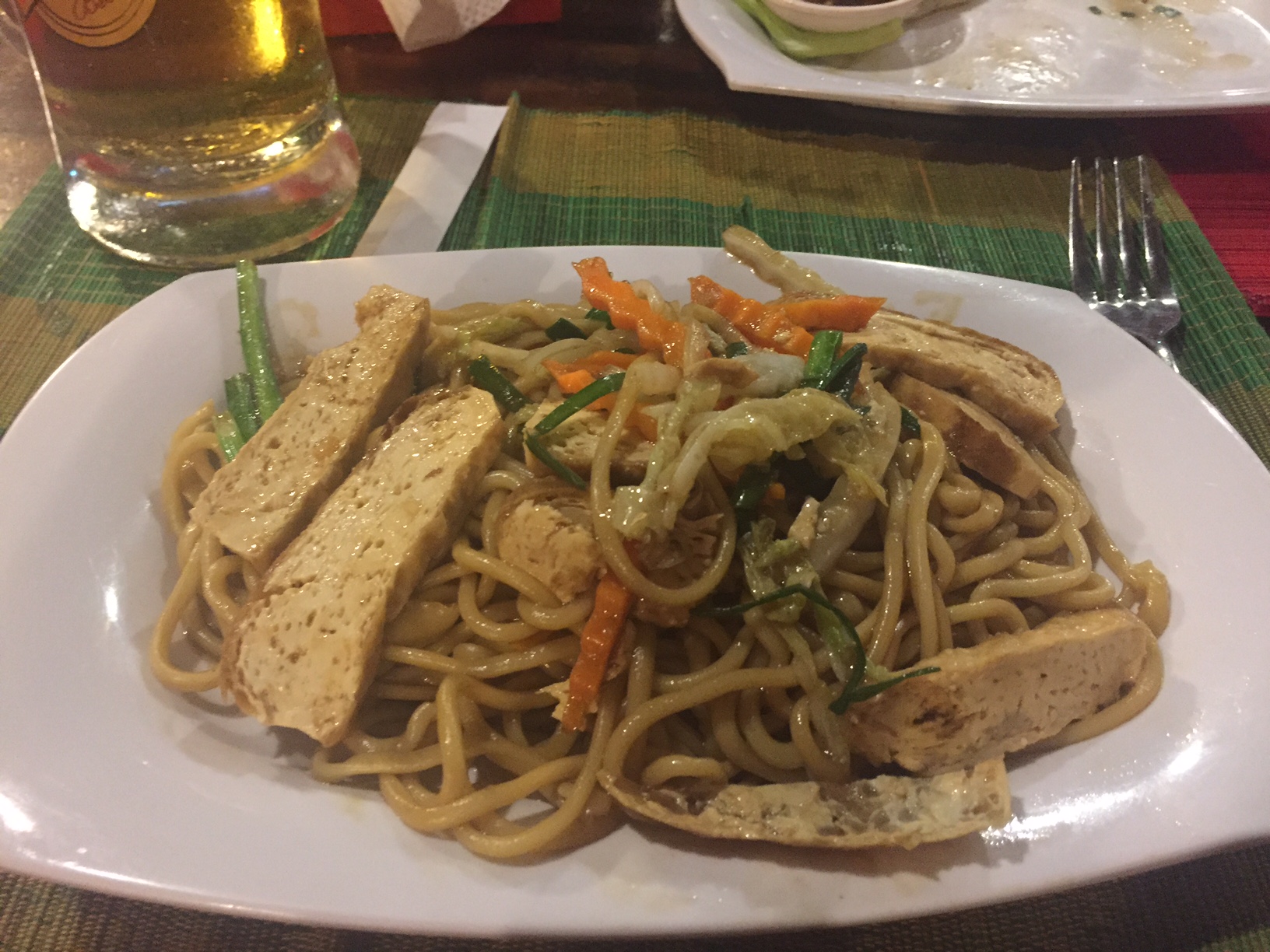 Can I just say, I'm writing this post from Australia, and boy do I miss Asian food. David's Homemade Noodles is a hot spot for tourists and locals alike. David makes the noodles in front of the restaurant for everyone to watch. It's tucked away in a corner, and we walked past once or twice before we found it. Our searching was worth it! Can we just appreciate those noodles?
Cousin's 
Cousin's is a super cute French-themed burger restaurant. If you're looking for Western food or a delicious vegan burger, this is the place to go.
Before You Visit
I regret not reading or learning much about the Cambodian genocide before my visit, so feel free to grab one of these books before you go! "First They Killed My Father" has also been made into a movie that you can watch on Netflix.

First They Killed My Father: A Daughter of Cambodia Remembers
Survival in the Killing Fields
After the Killing Fields: Lessons from the Cambodian Genocide
Disclosure: This post may contain affiliate links. At no extra cost to readers, clicking and purchasing from affiliate links may result in a commission for the author.