They say that Bangkok is the Backpacker Capital of the World, but I think that title belongs to Chiang Mai. There are so many things to do in Chiang Mai, especially bucket list items. Below are top ten tours and activities that you should put on your list; you may just have to extend your stay 🙂
10 Things to Do in Chiang Mai
Play With Elephants!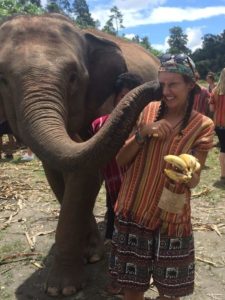 Travelers have many opportunities to visit elephants in Southeast Asia, but Chiang Mai is closer to jungles, making it a great place to see elephants. But repeat after me: No riding. No chains. No hooks. Besides the ethics of using these gentle giants to squeeze money out of tourists, these crueler tours aren't as fun. No one wants to watch an elephant getting hurt. I recommend Elephant Nature Park and Elephant Jungle Sanctuary as the top ethically-run elephant tours in Chiang Mai.
Temple Hop!
What's a trip to Thailand without sweating in long pants temple-hopping? Temples are all around Chiang Mai. One of the most famous temples is at Wat Phra That Doi Suthep. You can spend half a day at Doi Suthep, enjoying beautiful views outside of Chiang Mai. They have monk chats as well!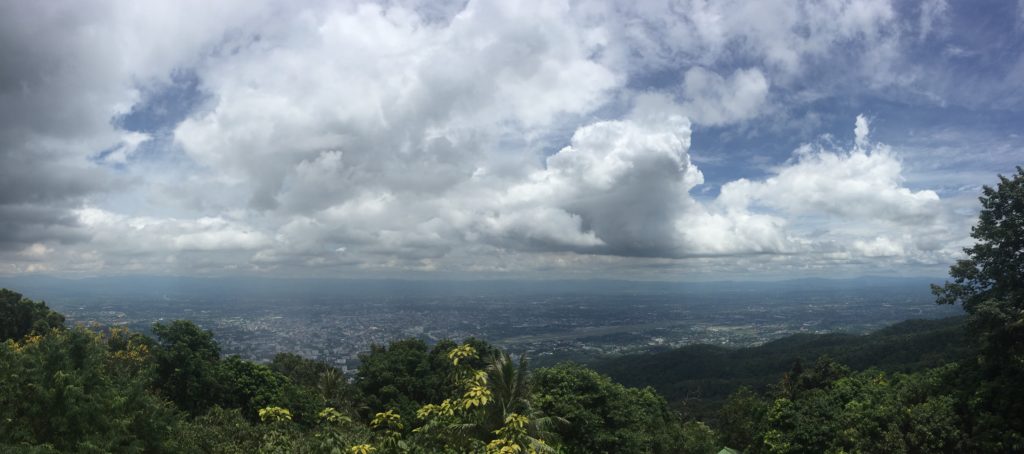 Go Trekking or Ziplining
The day tours don't stop with feeding elephants or visiting famous temples. A lot of travelers who visit Chiang Mai will go ziplining, trekking, hiking up the Sticky Waterfall, or watching wild gibbons.
Take a Day Trip to Chiang Rai
I have written about my trip to the White Temple in a previous blog post, and although the experience was shaky for an American, I still highly recommend taking a day to go to Chiang Rai. Most day tours will also include a trip to see the Golden Triangle (the border of Laos, Myanmar, and Thailand), and the Long Neck Village.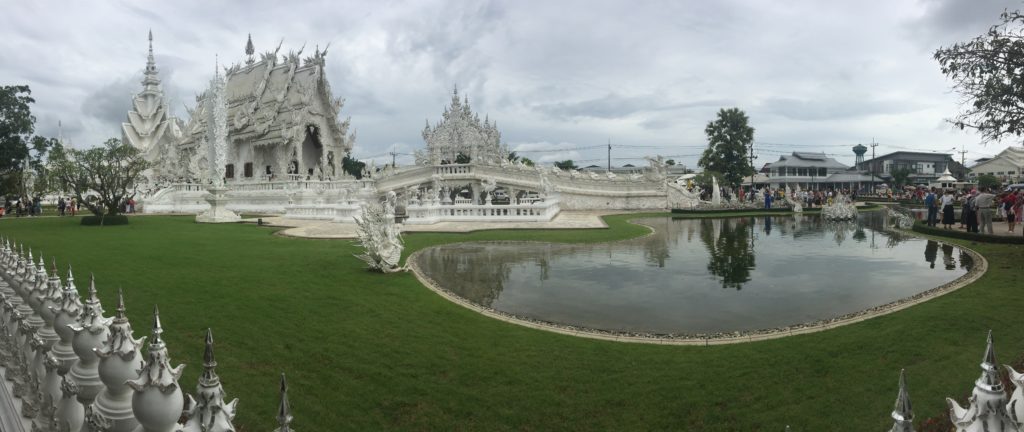 Go to A Cabaret Show
Any fans of RuPaul's Drag Race should head to my previous blog post that's filled with Drag Race GIFs right now. If you're new to drag shows and cabarets, this may be quite the new experience. Cabaret shows feature ladyboys dancing, lip-syncing, and bringing tourists onstage who are either very eager to participate or absolutely embarrassed. Admission includes a free drink, so head to the Night Bazaar and enjoy!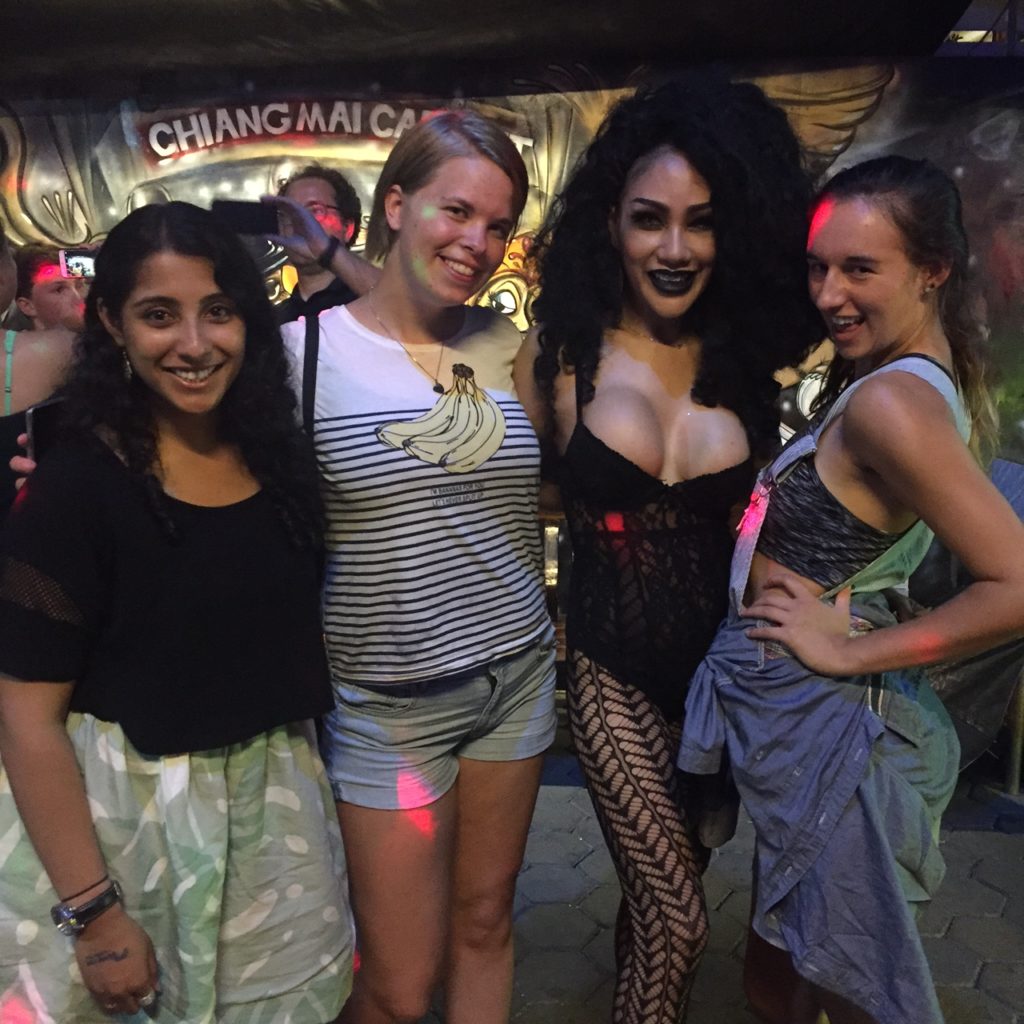 Enjoy Live Music
Want a good night out? Visit the North Gate Jazz Co-Op or Boy Blues Bar for live music and cheap beer. Want a wild night out? Zoe in Yellow is a bit crazy, and I recommend staying in the street and out of the actual clubs/bars, but if you want to dance, there's a great reggae bar in the back.
Stroll Through the Sunday Night Market!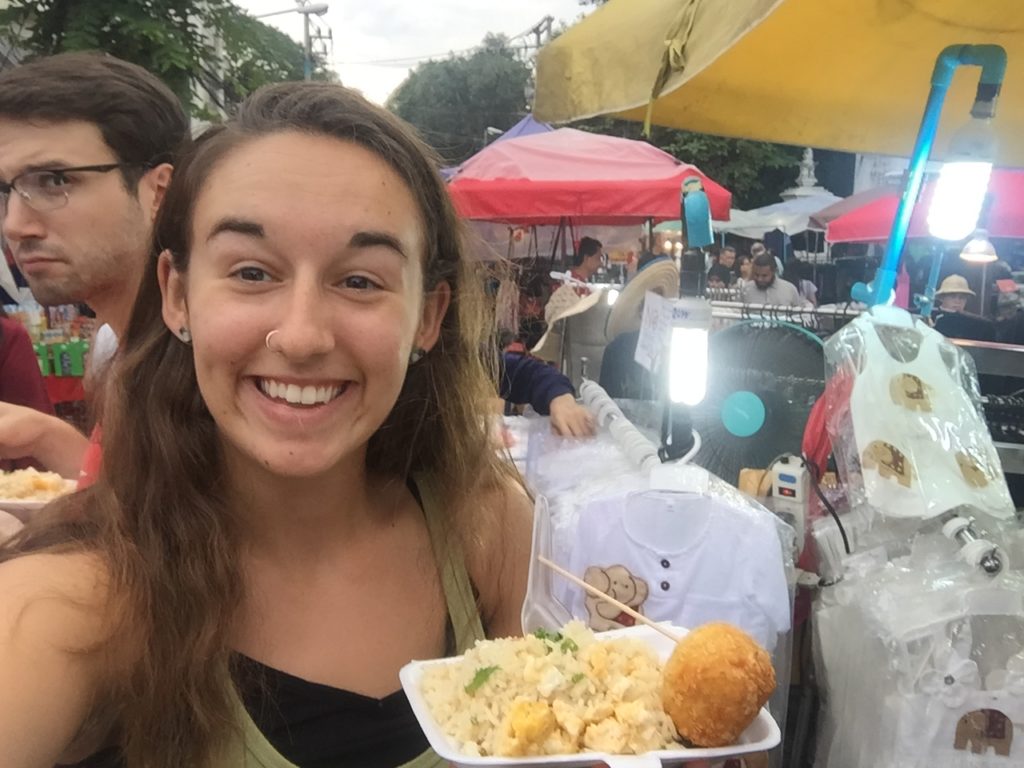 The Sunday night market is really hard to miss downtown. The stalls stretch for approximately a kilometer, and branches off into side streets. You can get all of your souvenirs, enjoy some good old-fashioned bargaining, and shoot BB guns, for some reason.
See Muay Thai Boxing
If you're not into bars or ladyboys (then you're no friend of mine…just kidding), but you can also enjoy a night out at a Muay Thai boxing match. These matches are exciting, tickets usually come with a free drink, and where else will you get to see a Muay Thai match?
Get a Sak Yant Tattoo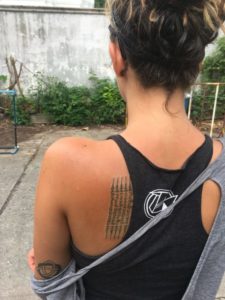 Monks (and former monks, if you're a lady) are available in temples and tours, ready to bless you with a Sak Yant tattoo. The tattoos are traditionally done with a bamboo rod; despite the obvious pain, getting a Sak Yant tattoo is a unique experience…and the good luck certainly doesn't hurt.
Get A Massage…Every Day!
You're on holiday…but are you really relaxing? Luckily, Chiang Mai has so many cheap massage parlors that give you no excuse to skip a massage, manicure, pedicure…whatever you want. Although I had fantastic massages at many places that I can't remember off the top of my head (most days we just walked in to a parlor that looked good), I can recommend Green Bamboo Massage.
Quick Tips for Visiting Chiang Mai, Thailand:
Where to Stay? If you're looking for a quieter hostel with all the bells and whistles, book a stay at Counting Sheep. The hostel is right next to the Sunday night market, has Netflix, and the staff are super sweet. If you're looking to party, stay at Stamps. I didn't stay there myself, but I visited a few times to join pub crawls and events. Everyone is super friendly, and you'll have a great time.
Disclosure: This post may contain affiliate links (aka, the hostel links above). At no extra cost to readers, clicking and purchasing from affiliate links may result in a commission for the author.