I had never been so happy to put away dishes. My remains of my breakfast waited patiently to be washed down the drain as I emptied the dishwasher. I thought about the last time I had touched a dishwasher. Two weeks ago, I was praying that I wasn't going to open the door to a squat toilet. Now I had a bathtub.
My itinerary for the day included opening an Australian bank account, getting an ice cream sandwich, and wandering around the Gallery of Modern Art. If the itinerary was pushed back or completely washed away by the rain outside, I wasn't going to get upset. The train would be running tomorrow, and banks, museums, and bars would be open for the next five weeks. Plus, I hadn't had a job yet; the longer I stayed in the dining room listening to King Krule and drinking coffee, the less money I would be spending.  I wanted to knit, but Baymax was sleeping on my yarn – I knew if I was sleeping, I wouldn't want to be disturbed over a (potential) scarf. I hadn't been up for more than a few hours, but I was ready for a nap too.
---
At this point, I've been in Brisbane for just over a week. My backpack has finally arrived from Kuala Lumpur, and I'm mulling over whether I should commit to jobs in Brisbane or continue freelancing and move to Melbourne sooner. I will (probably?) make more money with a seasonal job or two, but I could still afford to live and save a bit while freelancing…after all, I'm not paying rent!
Yeah. I have a free place to stay for the next month. It's pretty nice. I also have a cat.
HouseCarers: Free Accommodation While Traveling
I've heard about housesitting gigs and websites for a few years, but I never wanted to invest the $50 or $100 necessary for a subscription. The concept is great: you housesit or petsit for a period of time, and you get free accommodation. A hands-off WWOOF or Workaway, a better exchange for a freelancer who's making an income remotely. It wasn't until I was a few weeks into backpacking Asia that I decided to take the plunge and sign up for HouseCarers.com. There are a few different housesitting sites that people have enjoyed success with, including TrustedHouseSitters and Nomador. I chose HouseCarers because it didn't have the highest subscription (USD 50 for a year), but still had a good amount of opportunities available. (Most housesitting sites, including HouseCarers, allow you to browse houses for free!) If I even got one housesitting gig, especially in Australia, the free accommodation would pay itself off in, like, two days. It was worth the risk…I always had Workaway to fall back on.
How To Get a Housesitting Gig
After I bought the subscription, I collected references from roommates and friends that I had petsat (petsitted? pet sat?) for, and filled out my profile. My dates were super flexible and as long as I was near a city, I was happy. I preferred a long-term stay; arriving somewhere for just a week or a few days seemed a bit rushed. After sending about four applications and turning down two short-term, immediate offers, I got in touch with Megan (weird coincidence, right?) Her and her soon-to-be-husband needed a sitter while they traveled to Arizona to get married. They'd be away for five weeks, and needed someone to watch the cutest cat ever, Baymax.
A lot of opportunities like housesitting or WWOOFing rely on pure luck and sending the right application at the right time; I was so happy to be able to petsit here. Everything has worked out lovely so far. This gig got me out of Malaysia as I broke into the dangerous "wiggle room money" territory of my budget. I'm living a ten minutes bike ride away from a train station, arriving just as seasonal hiring for Lush is happening. My yoga practice was dwindling, but now I have a space to practice, a cute little backyard with a nice view to film a yoga video (hints! of things that are coming soon, maybe!), and a few studios in the area where I could potentially teach.
With accommodation settled, I was able to send out some applications for jobs, a few weeks ahead of time. I've enjoyed not planning this trip, but I knew that my budget would be begging for a plan once I got into Australia. At the current moment, freelance income is buying me coffee and frozen pizza, but things may change soon. I have three (!) job interviews/trial shifts lined up, including a remote copywriting position that would guarantee hours (and income), so let's cross our fingers, eh? I came to Australia with the hopes of getting a job and enjoying the working holiday life. At some point, I'll have to get a sharehouse or apartment and pay rent, but I'm going to use housesitting sites as much as I can.
Interested in Housesitting?
I'm not a housesitting guru, but as someone who enjoys getting free accommodation, and has done so through Couchsurfing, Workaway, WWOOF, and now HouseCarers, here are my tips:
Beef Up Your Profile With References. This goes for any of these sites, but especially housesitting. Homeowners will feel way more comfortable accepting your application if people can vouch for you. I had two previous petsitting experiences, but I added in a reference from a roommate just in case. If you don't have experience, offer to petsit for your friends at home before you start traveling!
Be Patient. You are far from the only person who is looking for a sweet deal and a free place to stay. Most likely, you won't get the first gig you apply for. Be patient, be persistent, and be positive.
Be Flexible. Just like WWOOF or Workaway, every housesitting gig is going to be different. The houses, locations, required tasks, time with the hosts…everything will vary, and sometimes things change last minute. Again, you're far from the only person looking for a housesitting gigs. Being too rigid may cost you a great opportunity. Chill out!
Have Housesitting Experience? Have questions or tips? Let me know in the comments!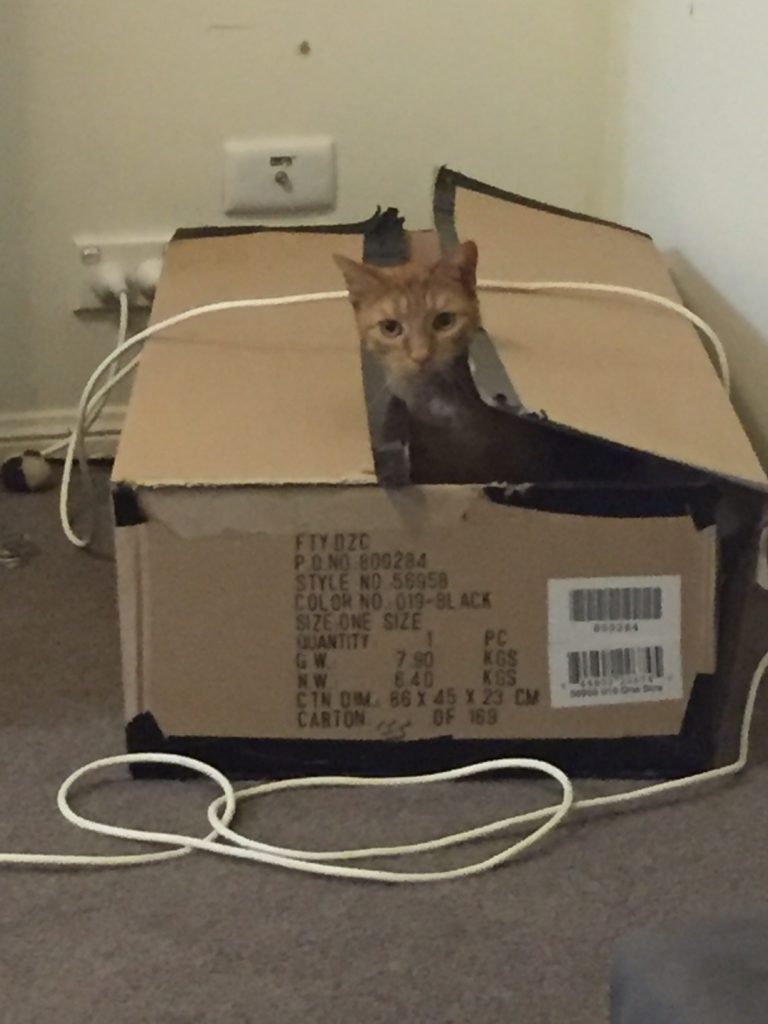 Disclosure: This post contains affiliate links. At no extra cost to readers, clicking and purchasing from affiliate links may result in a commission for the author.