I left Kuala Lumpur earlier than expected, and my time in Malaysia has been unexpectedly extended. (Say that five times fast.) After weighing my options, I decided to go to George Town for a few days. …and then I went back. And then I went back. Throughout my travels in Malaysia, George Town has become my home base. I love doing work at Wheeler's Coffee and eating at the Woodlands Vegetarian Indian Restaurant. Kuala Lumpur is a better base if you're going to explore more of Malaysia or Southeast Asia, but I've found myself back in George Town multiple times without a single complaint.
Where Is George Town?
George Town refers to the state capital of Penang, and is located on Penang Island. You can get to George Town with an easy 7-hour bus from Kuala Lumpur and a quick little ferry ride. The city has an airport and you can get to Langkawi, Cameron Highlands, Krabi…you name it. Thai visa services are available everywhere. Before you even get to your accommodation, you'll spot what George Town is known for: street art. The UNESCO World Heritage Site certainly has cool wire art that describes the history of the city (did you know Jimmy Choo started his first shoe apprenticeship in Penang?), but the murals are what stand out the most.  You'll quickly fall in love with this cute city…and your Instagram will thank you as well.
Where Should I Stay?
There are a ton of hostels in George Town. I've stayed at three. If you don't want to plan, just walk around Love Lane and you'll find a million places to stay. I can personally recommend Roommates if you're looking for a decent place to stay with air conditioning and bunk beds that have curtains. Roommates also has free breakfast and is in a perfect location. If you're staying with a larger group (I came back to Penang with three guy friends that I met in the Cameron Highlands,) I recommend Wassup Youth Hostel. It's a little pricier, but the list of facilities goes on and on: you've got a pool, a bar, video games, cheap beer to buy in the fridge, TVs in the private rooms, etc. The staff is amazing, and we had a great time there. (You can book without making a deposit through Booking.com!)
What To Do in George Town, Penang
Hunt for Street Art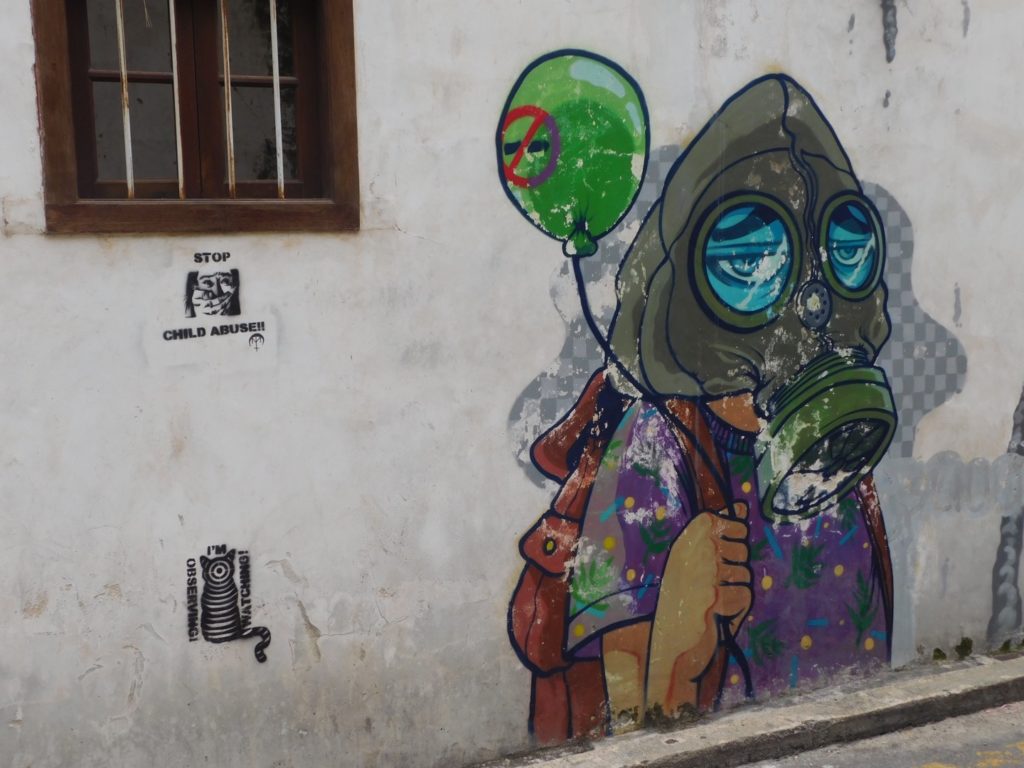 If any of your friends have visited George Town, you may recognize these photos. There are a handful of famous murals throughout George Town, including some that offer you a place to sit and be a part of the fun. You can find a map of street art at your hostel, or you can wing it and look around each corner!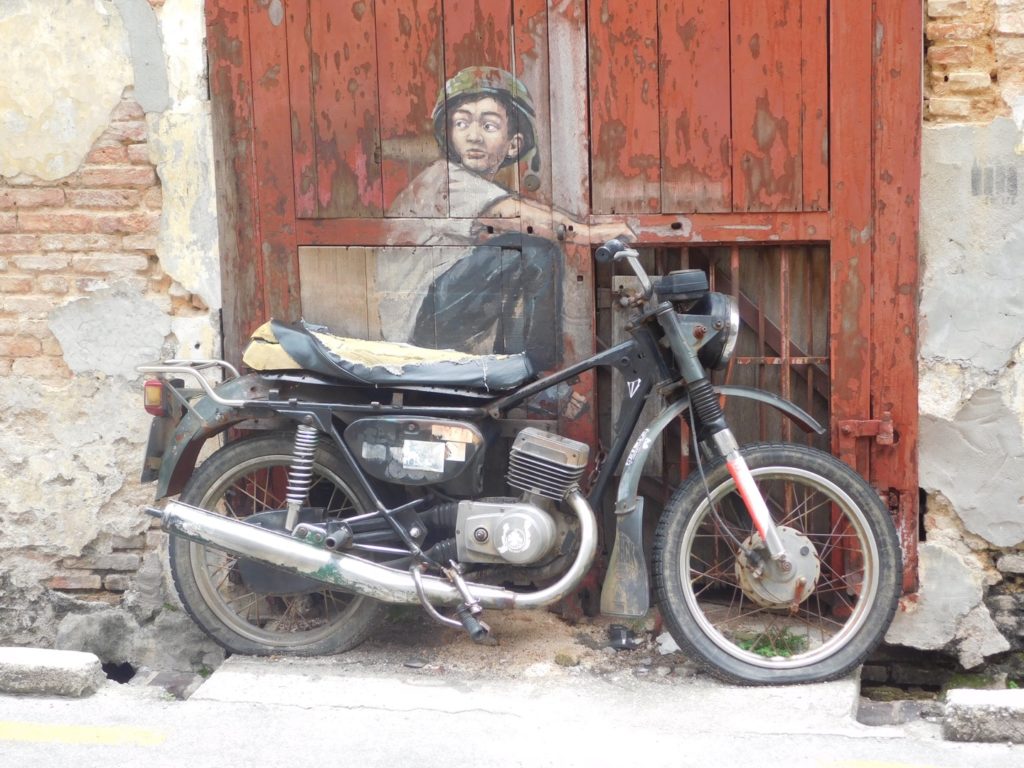 Visit a Cat Cafe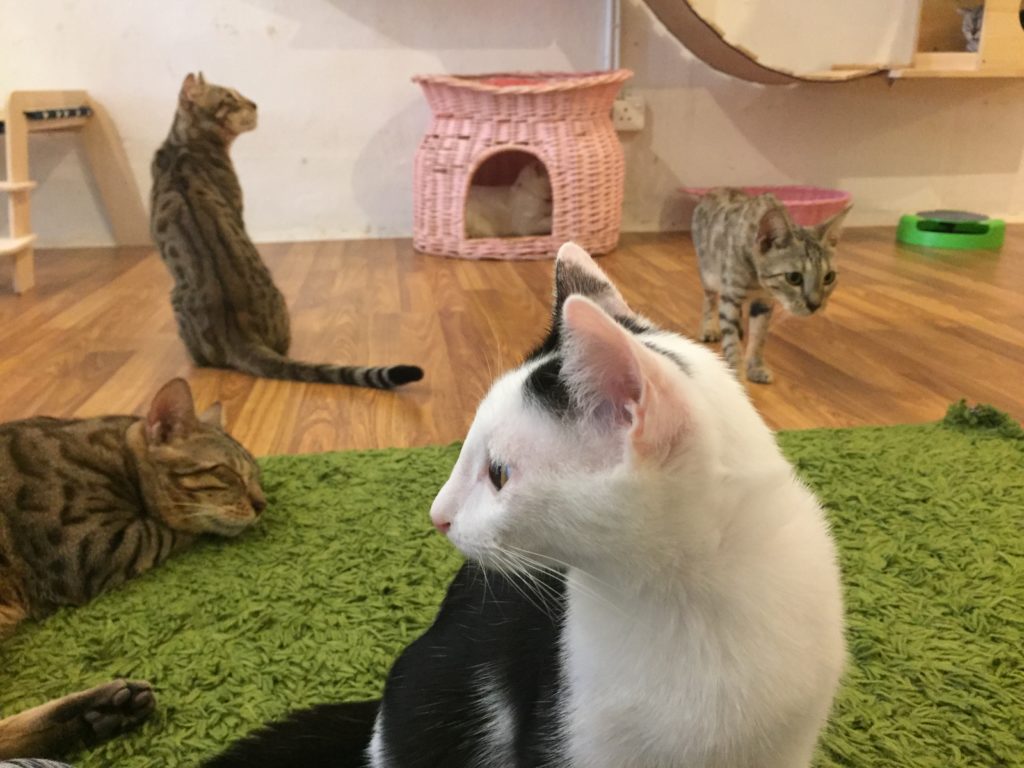 Any cafe in Southeast Asia is a cat cafe if you leave the door open long enough, but these cats actually have a permanent home. The Purrfect Cat Cafe is adorable and a great place to have an iced coffee and hide away from a rainy morning or afternoon. I suggest buying treats for RM 5 (in addition to the RM 13 that you have to pay to enter) to make furry friends very quickly.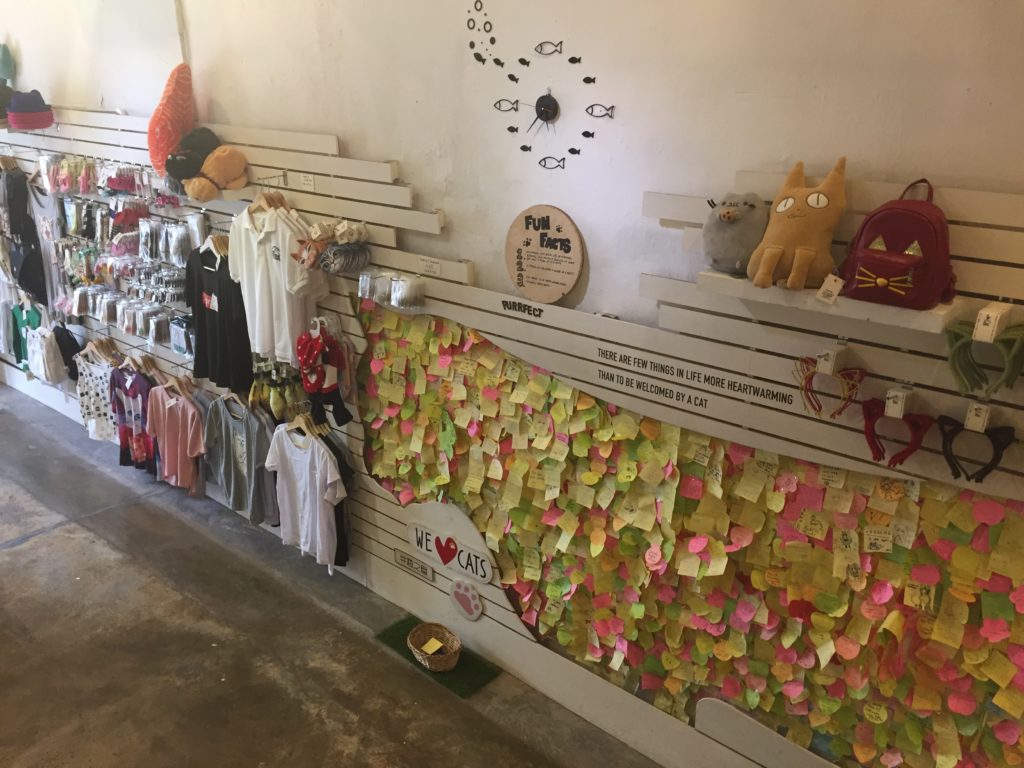 Visit a Non-Cat Cafe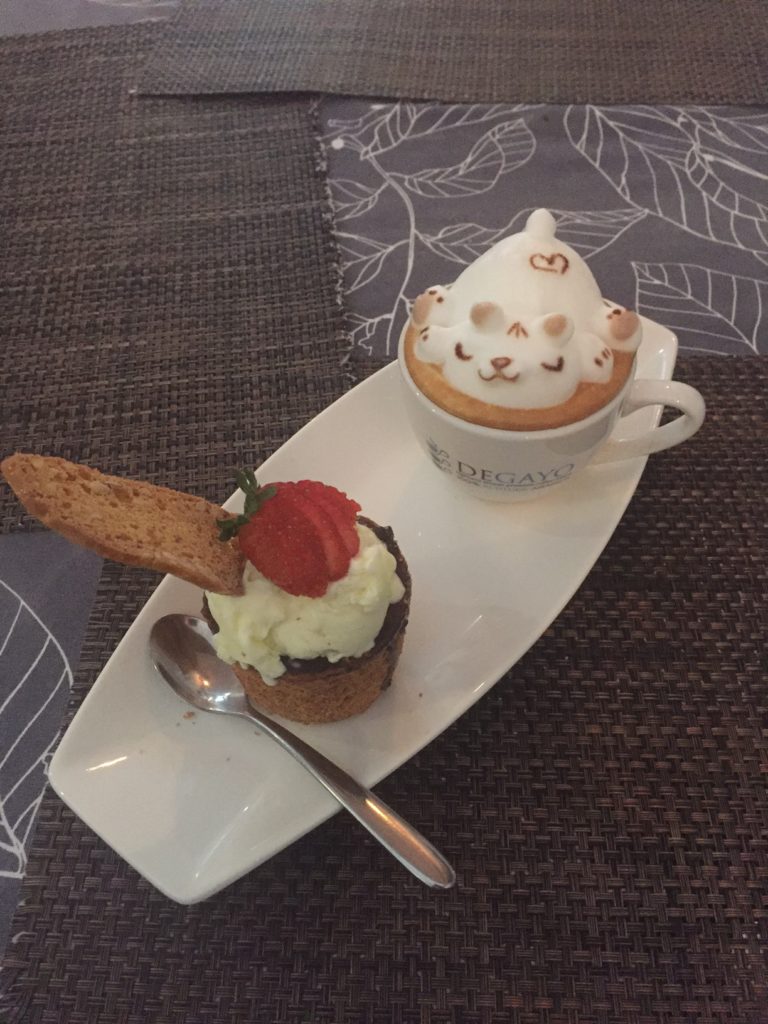 No Instagram feed is complete without latte art or a kitsch coffee shop. Don't worry. George Town has you covered. You can order 3D latte art at Coffee on the Table or grab a frappe at Wheeler's Coffee. Be sure to try White Coffee; it's the Ipoh invention of roasting beans in margarine and serving them with condensed milk.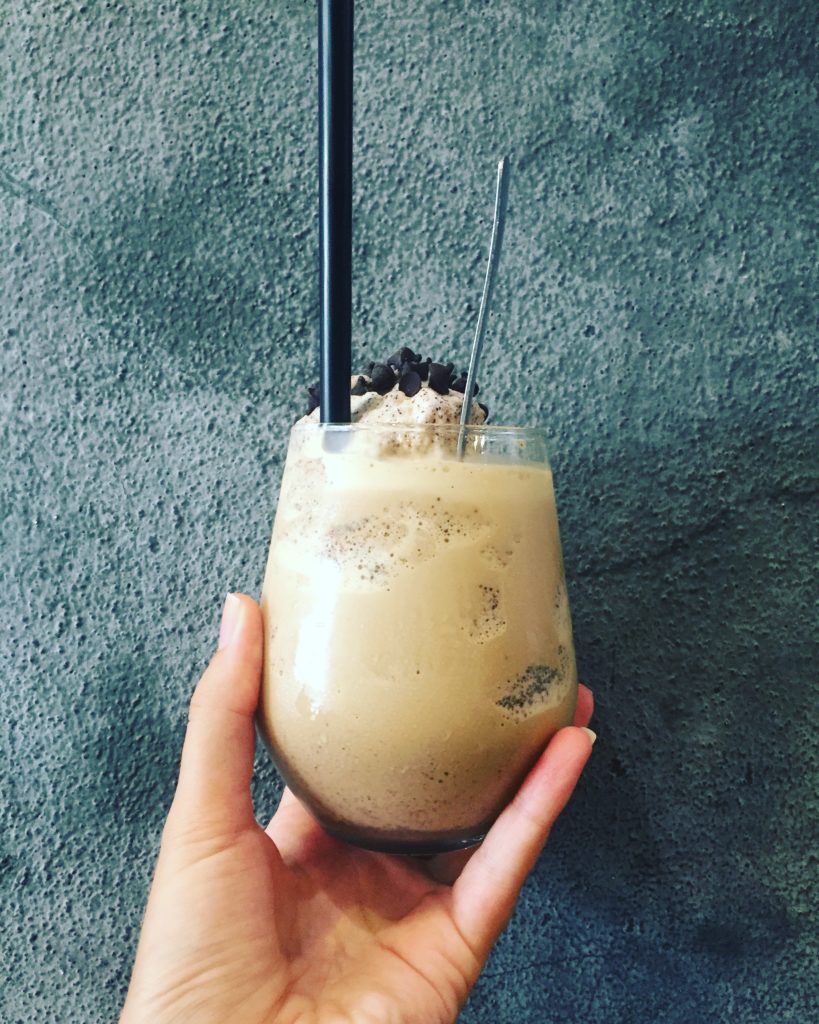 Drink Beer (And Listen to Live Music) On Love Lane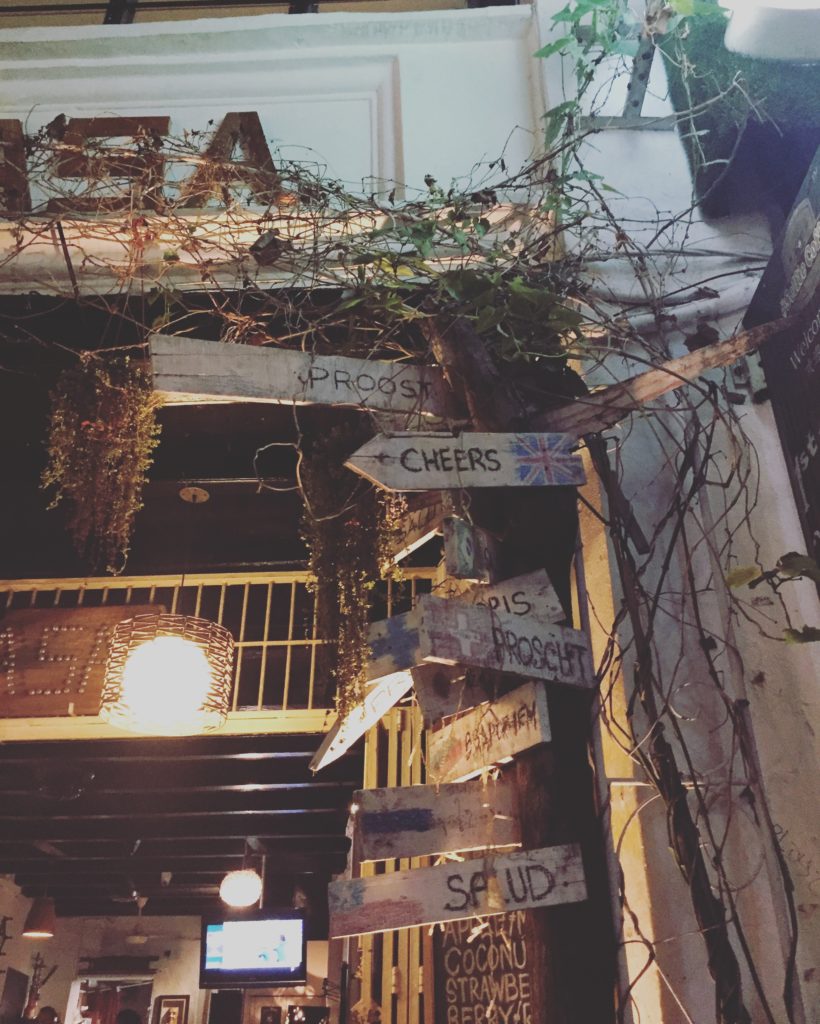 Bangkok has Khoa San Road, Siem Reap has Pub Street…and George Town has Love Lane. Even if you absolutely hate bar streets in big cities, you'll have a good time at Love Lane. It's super cute and everyone that tries to rope you in for a drink are genuinely nice and you can tell they're having a decent time working. Also…I found a ladies' night with free beer! Yippee!
Go Museum Hopping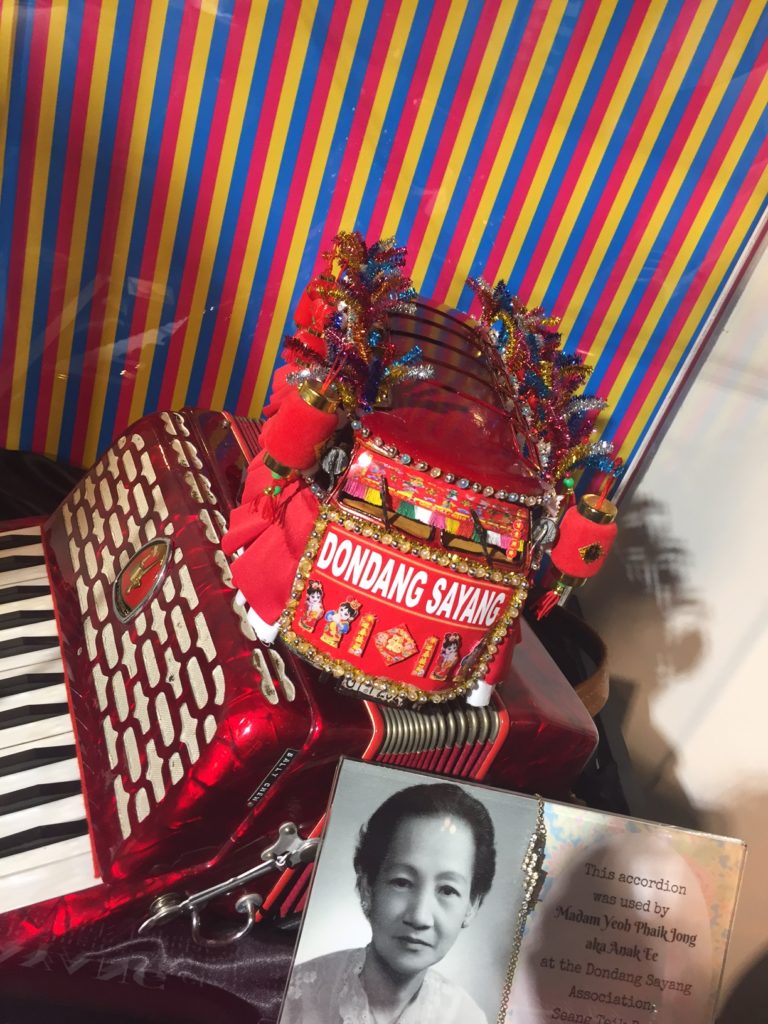 There are a lot of quirky museums in George Town, from the typical trick art museum to the "Wonderfood Museum." Before heading to the cat cafe, I went to the Camera Museum (it's right next door). The vintage cameras were super fun to learn about and play with. You can also visit museums like the Wonderfood Museum, 3D Trick Art Museum, or Asia Comic Cultural Museum.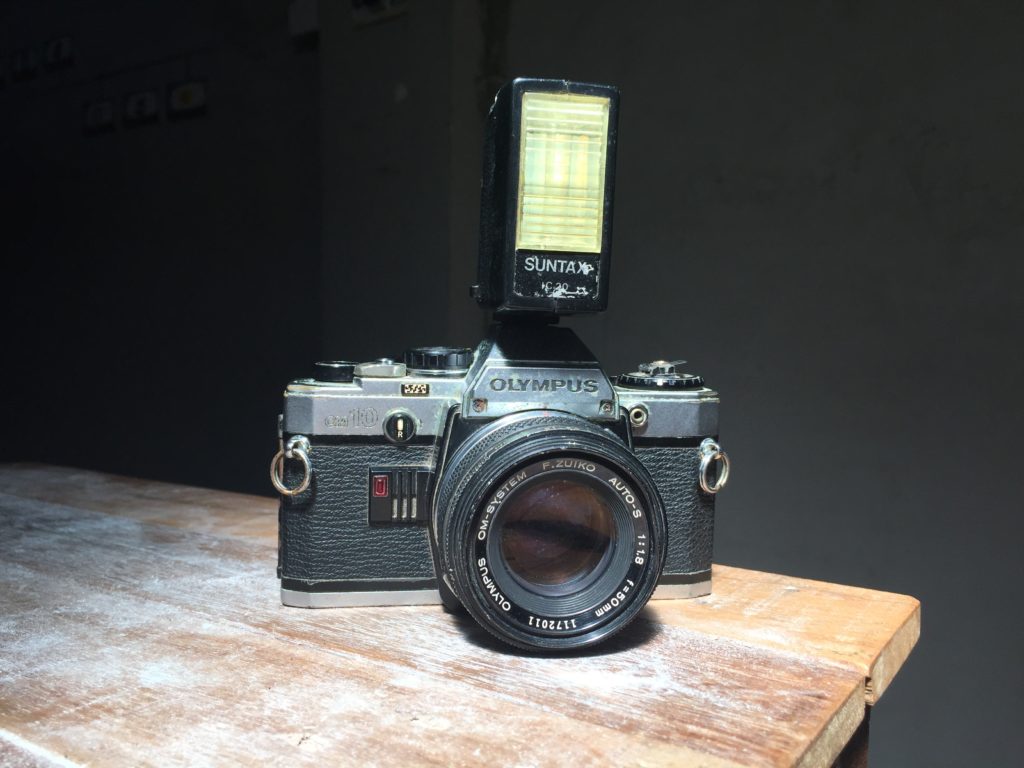 I want to give a special shout out to the Penang House of Music. I love learning about the musical history of different cities, especially when people who tell the stories are really passionate about music. The Penang House of Music provides a fantastic tour through the museum, interactive exhibits (including VR!) and really great staff. The museum has just a handful of rooms, but I spent over 90 minutes playing games and listening to music from Penang.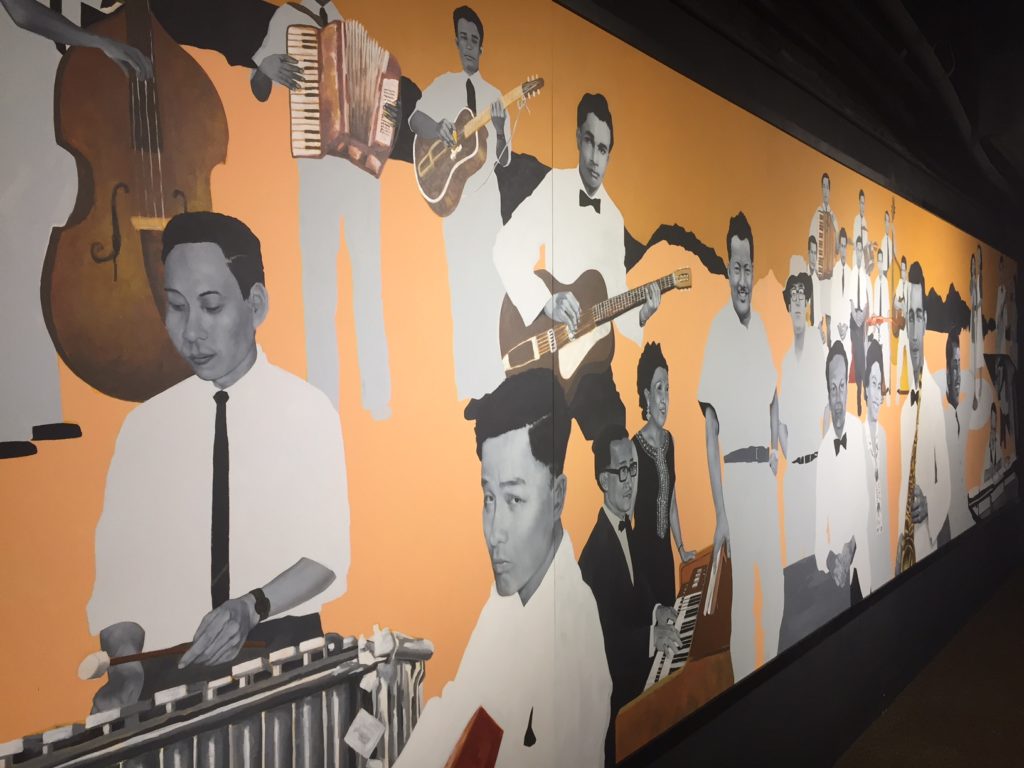 Visit the Kek Lok Si Temple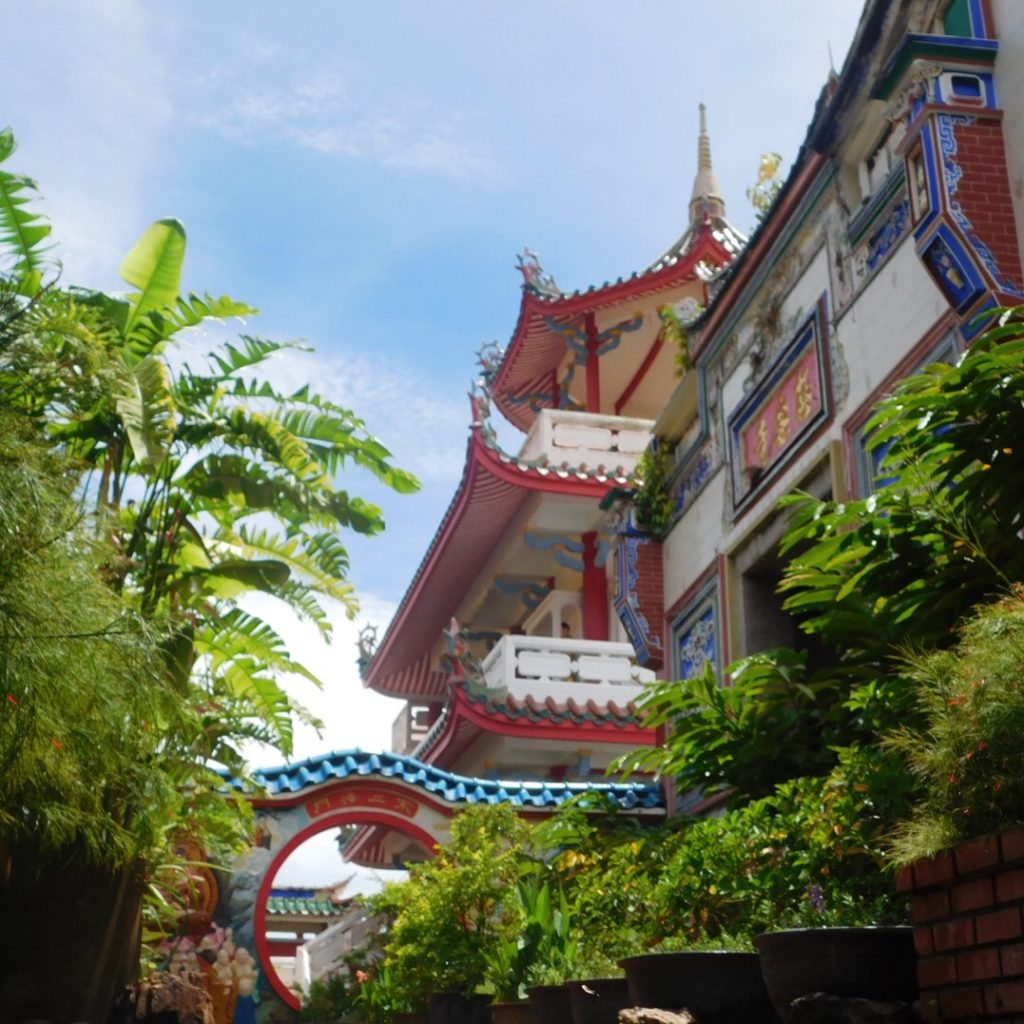 While most Internet searches mildly suggest visiting Penang Hill, I have a cheaper and more valuable suggestion. Visit the Kek Lok Si Temple. The temple sits right next to Penang Hill, which asks for RM 30 for a crowded train ride to see views that you'll see at the temple for RM 3. The temple is really beautiful and peaceful, even though it has many changes for you to buy souvenirs (and random household items).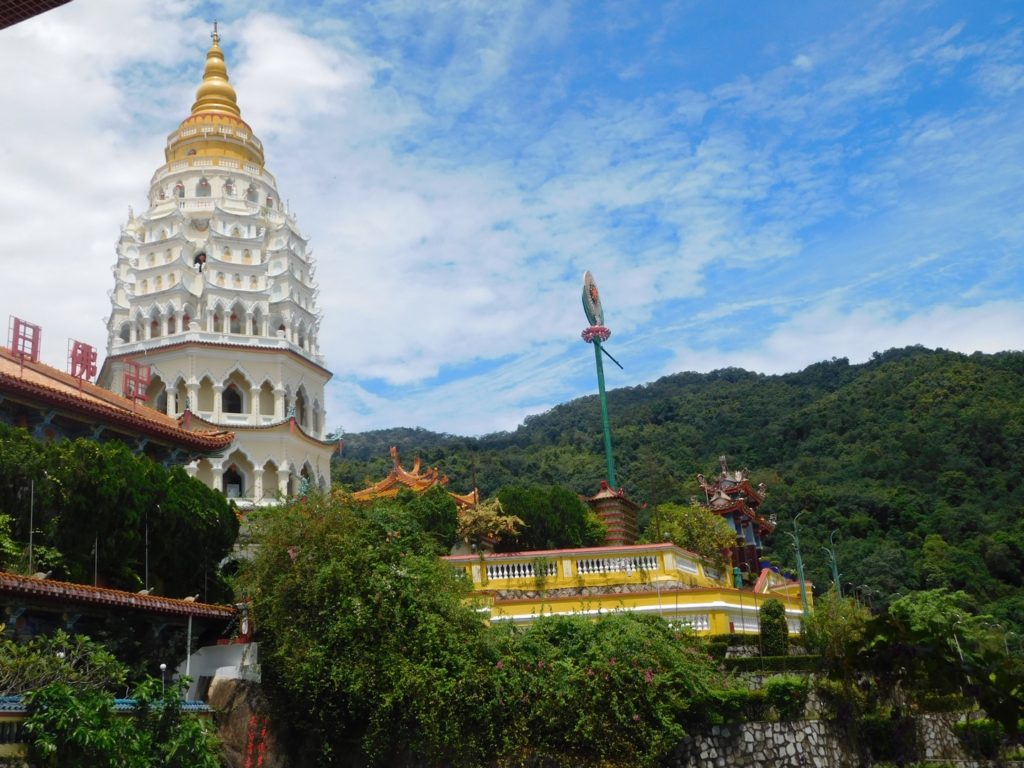 Eat at the Red Garden Night Market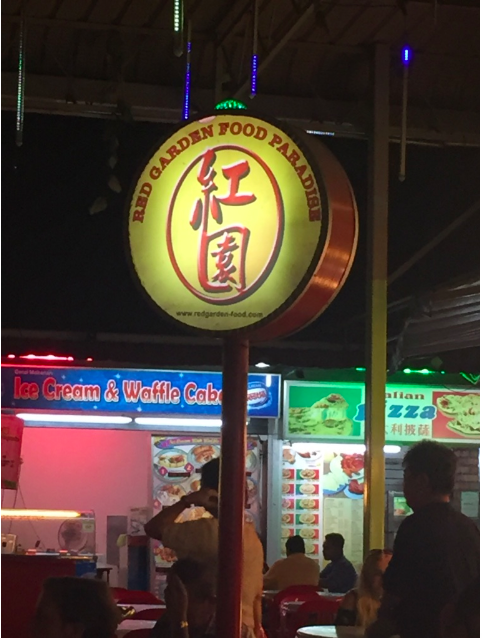 Hungry? Want Mexican, Chinese, Indian, or Malay food? You're in luck.  The Red Garden Night Market is a hot spot for dinner and late-night foodies. You'll be hounded to buy beer while you sit and eat, but you'll also be treated to free entertainment! On Thursdays, you can even catch a ladyboy show.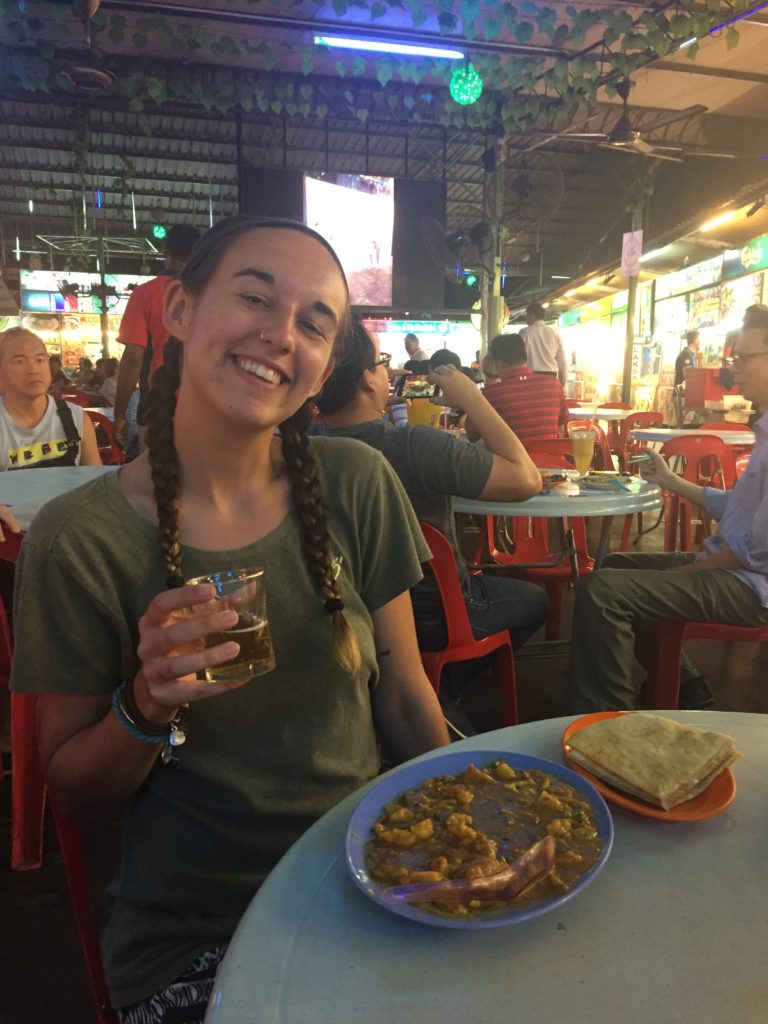 Want to See More Instagram Photos from Malaysia? Follow Me on Instagram!
Have a Favorite Place to Take Photos in Southeast Asia? Let Me Know in the Comments!
Disclosure: This post may contain affiliate links. At no extra cost to readers, clicking and purchasing from affiliate links may result in a commission for the author.