On my way out of Kuala Lumpur, I decided to treat myself and take a trip to Bangsar Village. Bangsar Village is a great area for dining, drinking, and enjoying Kuala Lumpur at night. Tucked away in Bangsar Village is Table9, and I used a KindMeal deal to get a discount on my solo dinner date.
Address: 21, Jalan Telawi 3, Bangsar Baru, 59100 Kuala Lumpur, Wilayah Persekutuan Kuala Lumpur, Malaysia
Hours: Open 10:30 a.m. – 0:00 Monday through Thursday; 10:30 a.m. – 1 a.m. Friday; 10:00 a.m. – 1:00 a.m. Saturday; 10:00 a.m. – 0:00 Sunday
Free Wifi? Yes!
KindMeal Deal: 10% off with Basic Discount; 20% off with KindWords Sharing; valid on any meat-free items
Do They Take Cards? Yes!
Table9 is a super cute restaurant that you could take your girlfriends before a night out, or your children for a family dinner. They serve breakfast, lunch, dinner, coffee, alcohol…they've got it all. When I walked in, I noticed a sign advertising their BYOW (Bring Your Own Wine) policy, and Finding Nemo projected on the wall. Sounds like an ideal night out.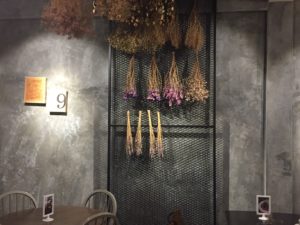 Table9 is very open and inviting. The dried herbs and produce that are used as decor give the restaurant a fresh and clean feeling, while the fashion magazines and sassy photos on the wall remind you that you're in a hip and wealthier part of Kuala Lumpur.
What Did I Eat?
I had a sweet tooth, so I ordered a bingsu right away! A bingsu, or patbingsu, is a Korean dessert made of shaved ice and typically topped with red beans and fruit. Table9 had a few options, and I went straight for the Oreo Bingsu. Oreos have always been a guilty pleasure, especially when I was vegan.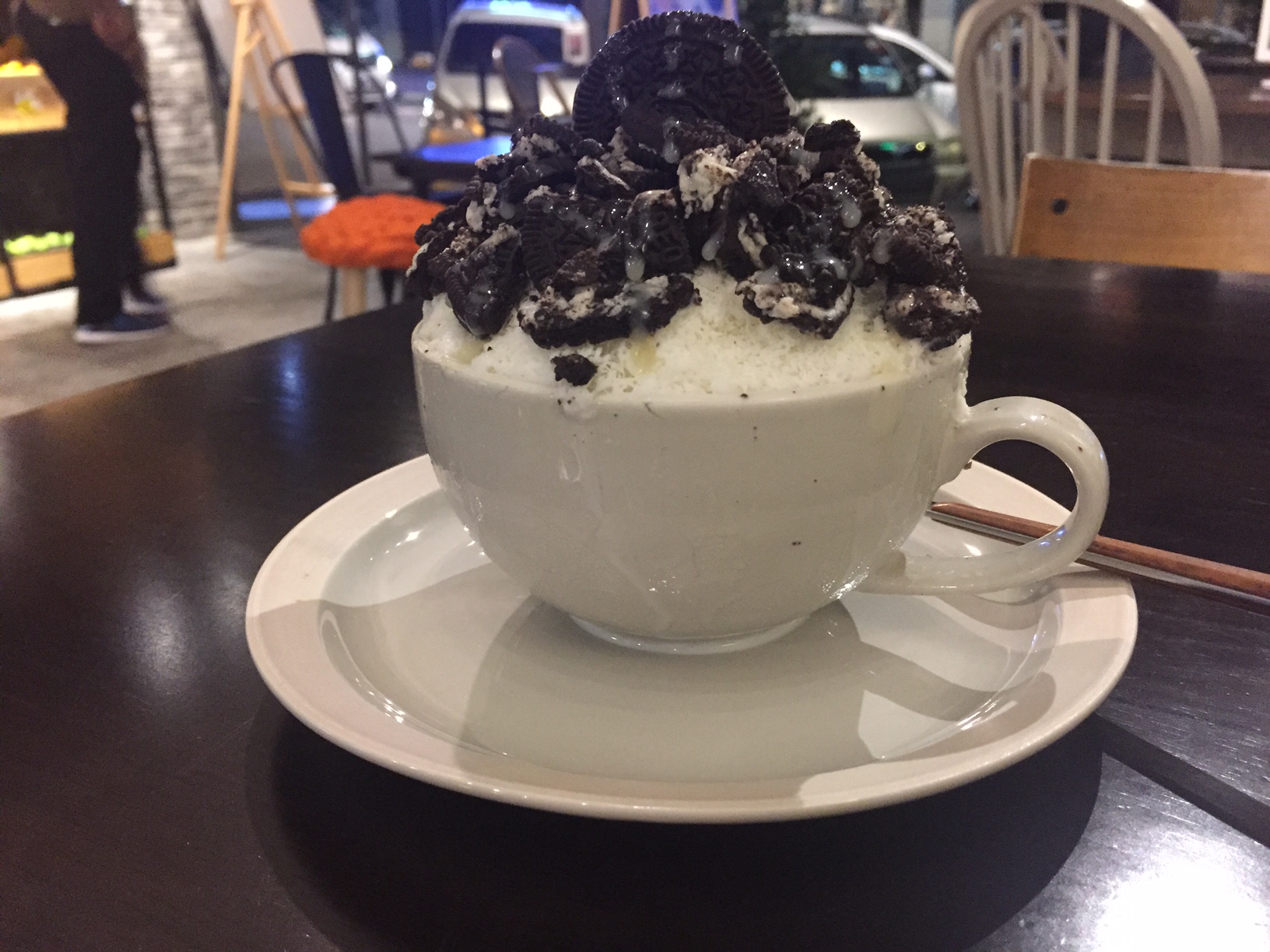 The menu caters to all cravings, especially if you're traveling and miss some classic Western options. I was very tempted by the pizzas on the menu, but ended up going with a panini instead.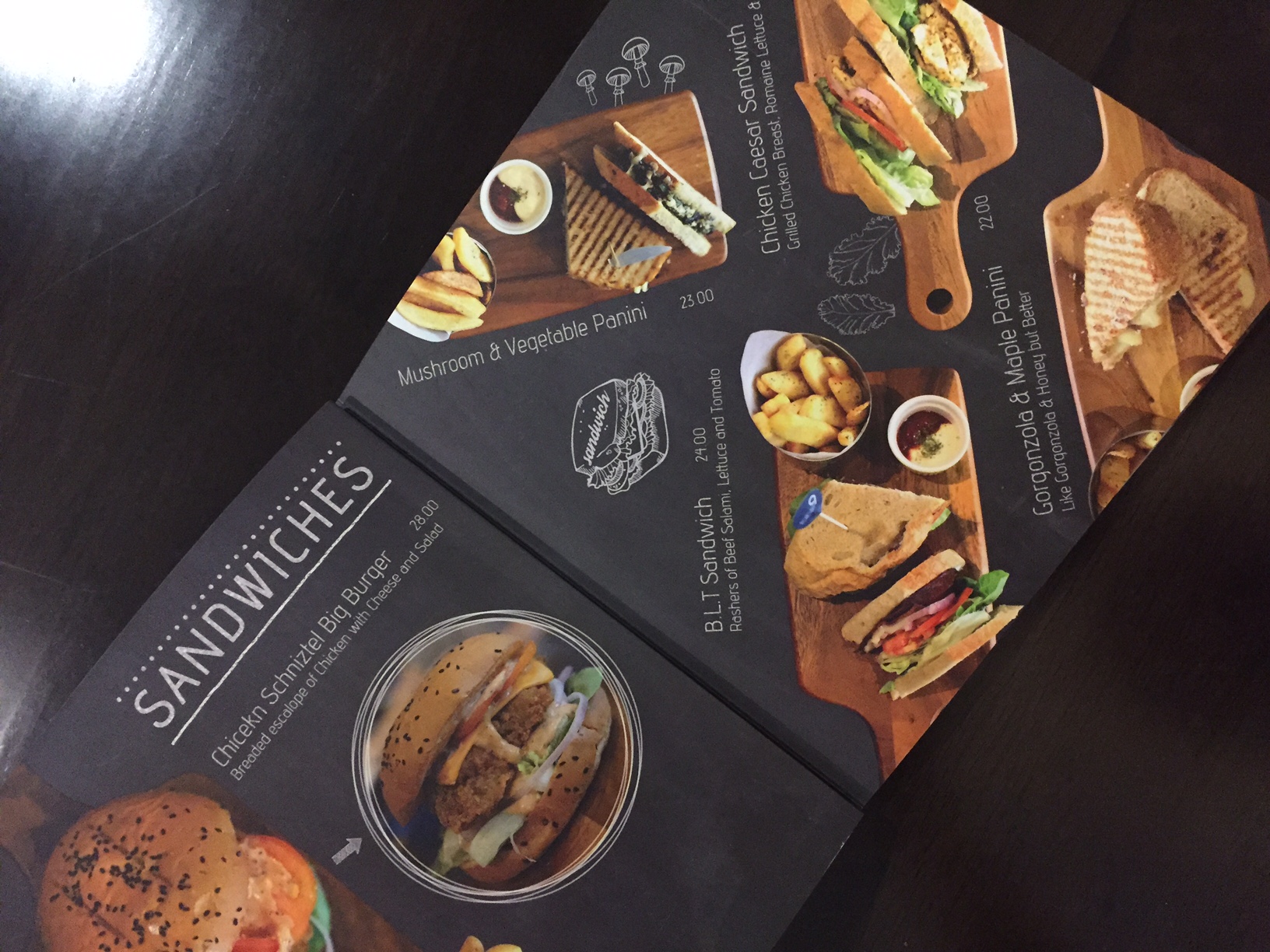 I also ordered the Mushroom & Vegetable Panini. The Gorgonzola & Maple Panini certainly looked tempting, though!
I probably should have ordered the bingsu after my sandwich, because my beer, bingsu, and panini all came out at once! Food overload! I was super hungry, and couldn't shake the voice of my parents in my ear telling me to save dessert for last, so the bingsu got a little melty by the time I got to it. I wanted to take my time with the panini! If I could put pesto on everything I ate, I would, and I haven't had too many great pesto dishes in Malaysia. The panini was delicious!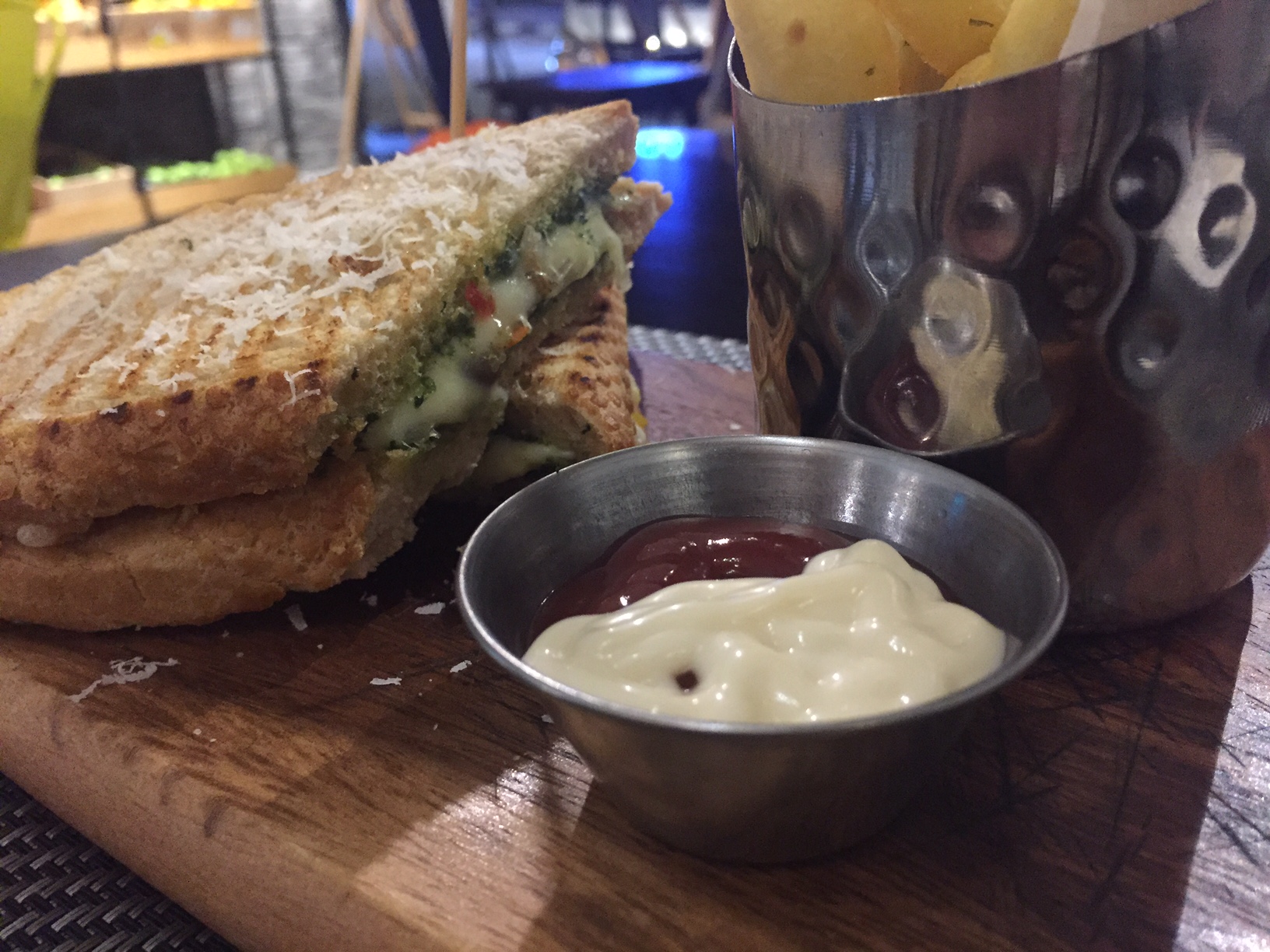 Eating at Table9 was a great way to treat myself after working in Kuala Lumpur. While I am ready to take on new cafes and vegetarian restaurants around Malaysia, I'm glad I was able to spend time in Kuala Lumpur and get deals with KindMeal! If you're traveling through Malaysia and you're a vegetarian, make sure you download the KindMeal app!
I leave you all with my KindMoment from Table9:
Disclosure: This post may contain affiliate links. At no extra cost to readers, clicking and purchasing from affiliate links may result in a commission for the author.