Coffee shop lovers will hit the jackpot visiting (or living in) Kuala Lumpur. I have another review sponsored by KindMeal, the world's first meat-free lifestyle platform! This week, I visited Cafe Etc., and I'm happy to share this local gem with you!
Cafe Etc.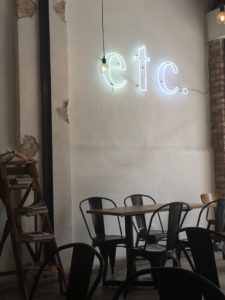 Address: 198, Jalan Tun H S Lee, City Centre, 50000 Kuala Lumpur, Wilayah Persekutuan Kuala Lumpur, Malaysia
Hours:  10 AM-10PM Tuesday-Sunday; closed on Mondays
Free Wifi?: Yes!
KindMeal Deal: 10% off with Basic Discount; 20% off with KindWords Sharing; valid on any meat-free items
Know Before You Go: Credit cards can only  be used on purchases MYR 60 and up.
My KindMeal at Cafe Etc.
Cafe Etc. lies on a street with coffee shops and Hindu temples right outside of Chinatown. It's a hidden gem; you may pass by if you're not looking for it. Cafe Etc has a lot of understated gems around the shop: libraries of magazines and books, a lovely display of Lego's (Simpsons fans, rejoice!), and Star Wars memorabilia. The cafe is super spacious and individuals or groups can comfortably find their own space in the cafe to sit and enjoy a meal. You will notice, right away, that the staff are super hospitable and want you to feel welcomed.
I hadn't read through the menu at Cafe Etc. before I arrived, but the woman behind the counter (who I presume was the owner) had great recommendations for me. After telling her I had the KindMeal app, she recommended Cafe Etc's Mushroom Burger, the "most famous" meat-free item on the menu. She was also kind enough to ask if I had any other dietary restrictions or if other adjustments needed to be made to the meal. How sweet!
I ordered the burger and an iced coffee, and was asked if I wanted some cake for later. With the KindMeal deal, how could I say no? I got a Midnight Chocolate crepe cake.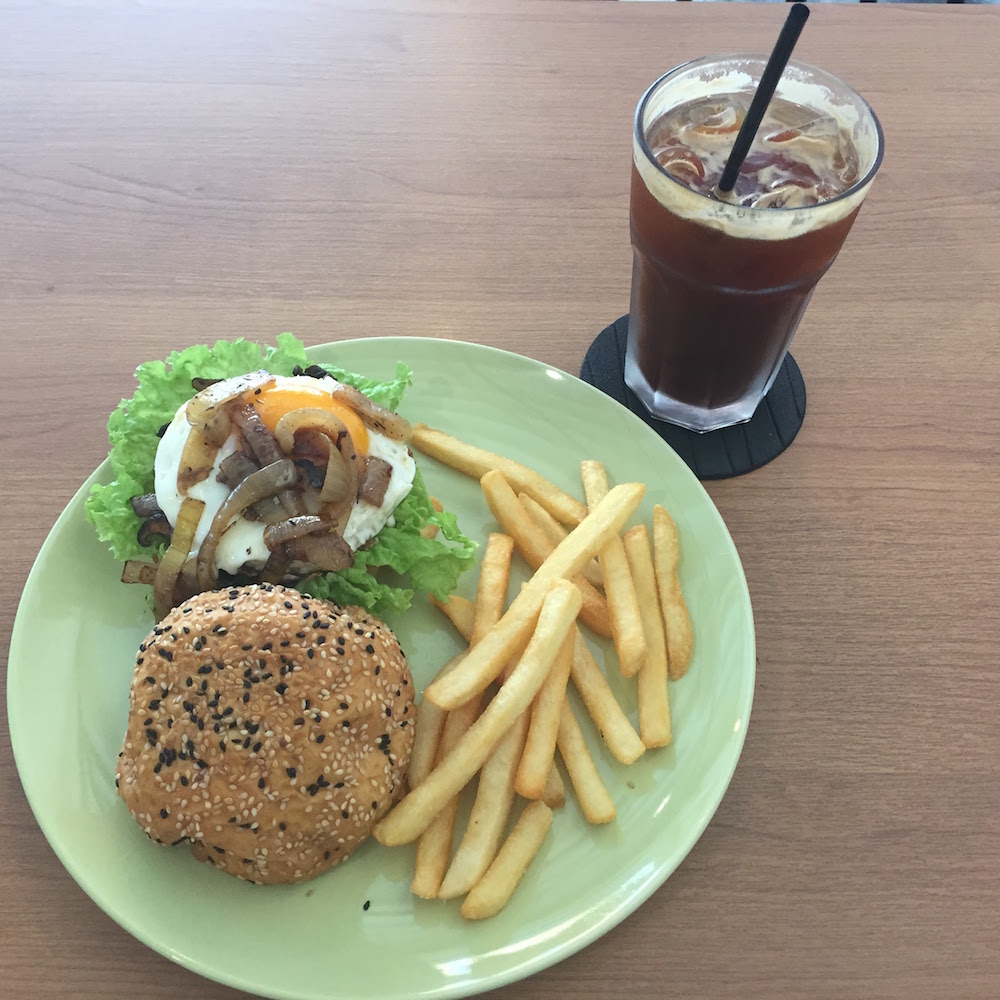 The meal was absolutely delicious! I've been meat-free for just under four years now, but burgers have always been one of my favorites. A good meat-free burger doesn't need a fake meat patty with tofu and lima beans and unidentifiable stuff inside. A good meat-free burger can stand on its own without a patty; that's what the Mushroom Burger at Cafe Etc. does. The burger has sautéed mushrooms and onions, a fried egg, and other toppings with a savory teriyaki sauce. The burger was a bit messy by the last few bites –  I ended up reaching for a fork to scrape up the rest of the mushrooms – but I wasn't going to waste one bit of this meal. The Mushroom Burger also comes with a set of fries.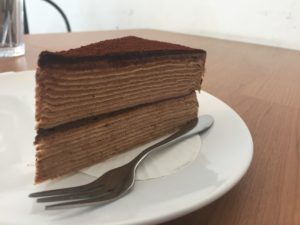 The main dish was great on its own, but even better with dessert! Yay for cake! The thin layers between the chocolate and the mousse gave the cake an amazing texture – think of the most luxurious Kit Kat bar, in cake form, with richer chocolate. I really want to go back and try some of the other flavors – as someone who's been to New York more times than they can count, I have a special eye on the New York cheesecake!
The recommendations went beyond food – the staff also gave me the business card for a guesthouse next door so that I could come by for brekkie more often! If I hadn't had the next few weeks secured, I would seriously consider making a booking at the Agosto Guesthouse.
Cafe Etc. had a welcoming and friendly vibe, with tons of space to enjoy great food and coffee. Whether you're working remotely or just want to pop in for a slice of cheesecake, you'll get a great value and enjoy the presence of the wonderful staff.
My KindMoment At Cafe Etc.!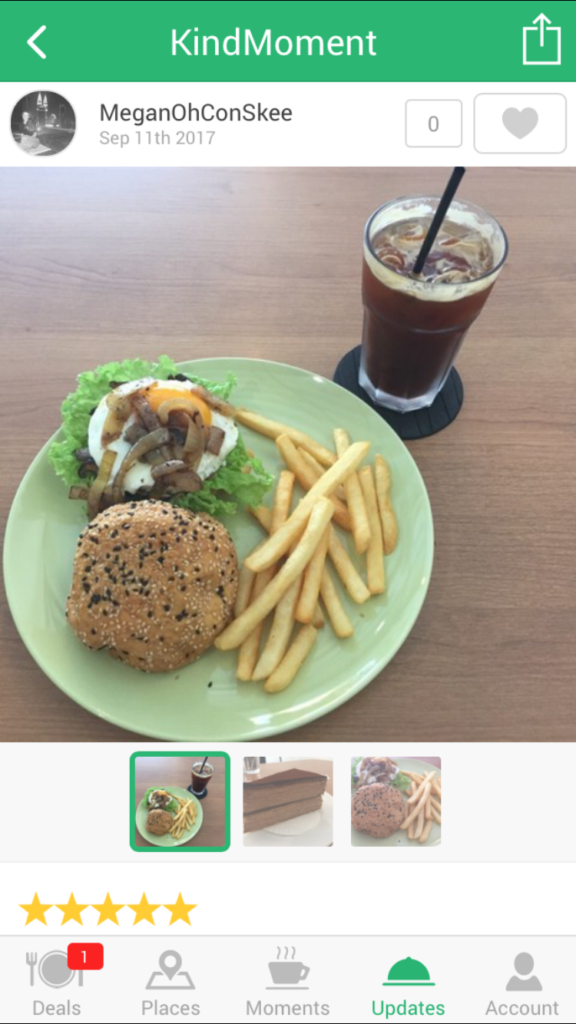 Learn more about how you can save animals, the environment, and a bit of cash with the world's first meat-free lifestyle platform, KindMeal! Discounts are available at restaurants like Cafe Etc., VCR, The Toast Co., and more!
Disclosure: This is a sponsored post, but all opinions are my own.