The meat-free foodie adventure through Kuala Lumpur begins! As an ambassador for KindMeal, I'm enjoying vegetarian meals and KindMoments throughout Malaysia. My first stop was The Toast Co.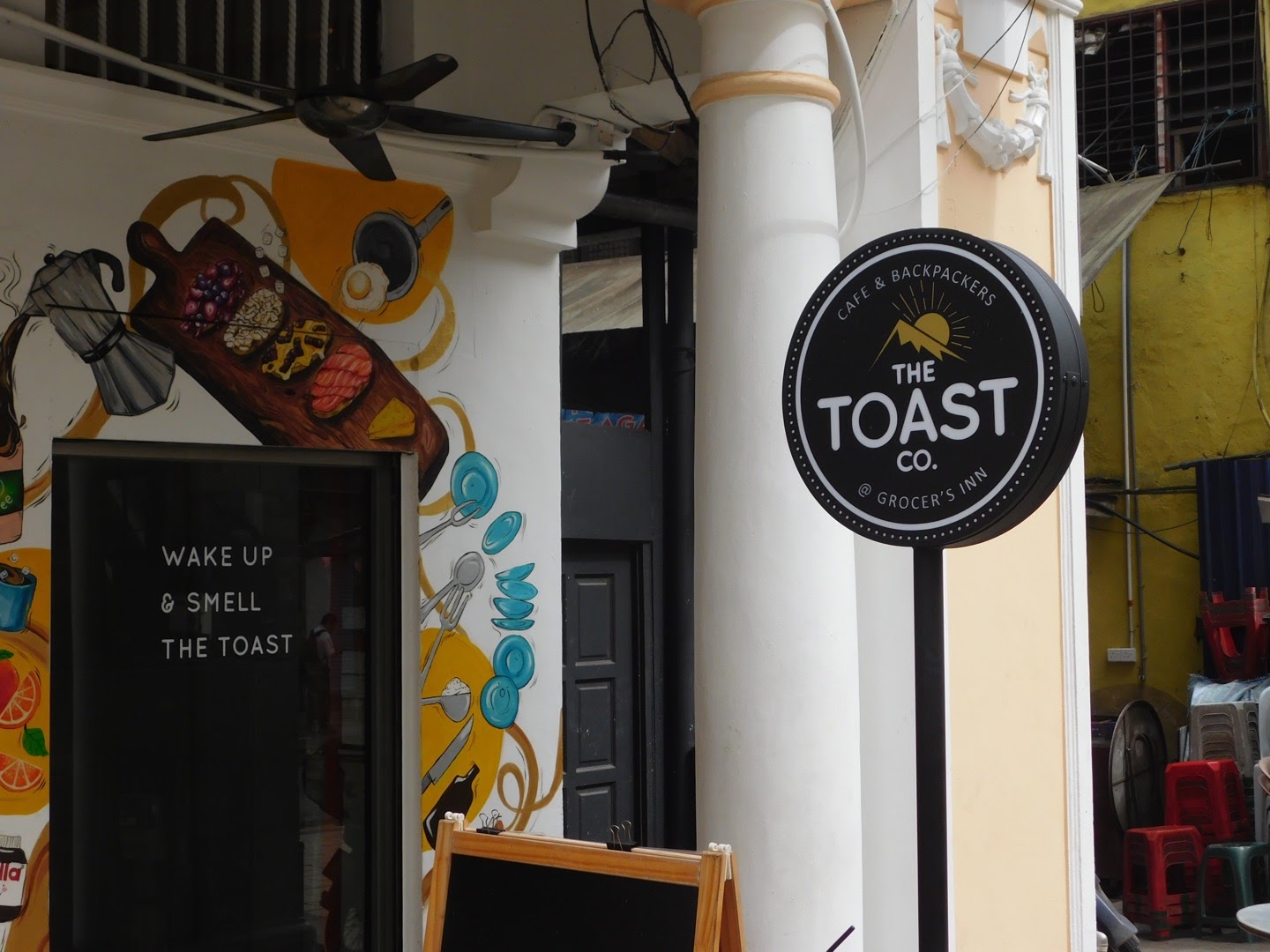 I had The Toast Co. on my list as soon as I arrived in Kuala Lumpur. The cafe is conveniently located in Chinatown, on a quieter street next to the hustle and bustle of the neighborhood.
When I walked in, the shop was quiet, but very comfortable and spacious. Beyoncé was playing, and the free wifi was fast. Is there anything else you would want in a café? I quickly became jealous of the guests at Grocer's Inn, who could pop down to The Toast Co. without leaving their guesthouse.
There are so many goodies on The Toast Co.'s menu, I didn't know where to begin! Coffee, juices, pasta, and of course…toast! The KindMeal app narrowed The Toast Co.'s menu down to vegetarian options, including Pesto Pasta, Nutella & Peanut Butter toast, and the Vegetarian Delight sharing plate.
I ordered the Summer Cooler, a seasonal drink that was made with apple, ginger, lemon, and mint. Anyone who visits Kuala Lumpur in August knows how hot the city can get, so the drink was very refreshing. (When I said the drink had mint, I mean a big kick of mint! Aah! Nice!)
It was my first time at The Toast Co., so I had to order some toast. I chose the Creamy Mushroom Toast (it was a hard choice between that and the Marinated Tomatoes & Feta). The meal was divine. The mushrooms were smothered in a delicious creamy sauce and chives that sat perfectly on the toast. You know when you have some soup, you need a piece of bread to sop everything up? That's what this dish was like, minus the bowl and the spoon.  The savory toasts also come with a side salad and potato wedges that just melt in your mouth. The overall plate was fresh, healthy, and felt like a perfect combination of health and indulgence.
This won't be my last time at The Toast Co. I can see myself working on my computer with a cup of coffee, having a drink with a friend, or just slipping in to grab a tasty treat on my way home. There's something for everyone here.
Grab Deals for The Toast Co. With KindMeal!
The Toast Co. can easily fit into even a backpacker's budget (my meal was around 30 MYR), but I have great news! You can grab a free coupon to The Toast Co. here! When you download KindMeal, you can get up to 20% off your meal at The Toast Co. and other restaurants around Kuala Lumpur and Malaysia.
After eating at The Toast Co., I shared the KindMoment above with the KindMeal community. Share your moments, try great meat-free meals, and save animals with KindMeal by downloading the app for free!
Disclosure: This is a sponsored post, but all opinions are my own.