Let's make a budget! Sexy! Exciting! Totally going to go as planned!
Budgeting isn't fun, but it's essential for beat, broke backpackers like me. Hindsight is 20/20 and about $20 more than I thought I was going to have to pay to visit Angkor Wat. I loved Siem Reap, Cambodians are super sweet, but there were a couple hidden expenses that I would like to share with anyone making a budget. So let's begin!
Making a Budget for Siem Reap
What's The Currency?
Here's one good thing about being an American while abroad…Siem Reap, Phnom Penh, and big cities in Siem Reap take American dollars! Whaaaat?
Yes! No need to stand at a massage parlor or restaurant and do vague math in your head (if you're American.) No need to leave your pocket change at home, either! Well…at least your pocket bills. A few notes about using American currency in Cambodia:
You can't use American coins. Dollars only.
You may get Riel back as change. $1 is approximately 4,000 Riel. So, if your bill is $2.50 and you give $3, you'll get 2,000 Riel back. Leaving Cambodia with a big pile of Riel is a pain (although I'm planning on using my leftover Riel to decorate a candle), so keep track of your change and give it away as you go.
Dollars May Not Be Used in the Countryside. …Although, if you know you're heading to a smaller town, it may help to stock up on Riel.
How Much Will I Spend On…?
Accommodation
Expect to pay around $5 per night for a dorm room or hostel. We stayed at One Stop Hostel and really enjoyed our stay. One Stop, along with Onederz, own hostels throughout Cambodia, and I've heard great things about each. Private hostel rooms may cost closer to $10 per night.
Meals
A decent sit-down restaurant will serve a good meal for around $7. We ate around Pub Street and had no issues.
Drinks: Happy hour can get you a beer for $2 or less. We stayed around the Pub Street area to go bar hopping, although after a while it felt like we were going to lose our hearing from the music playing. Maybe I'm just old.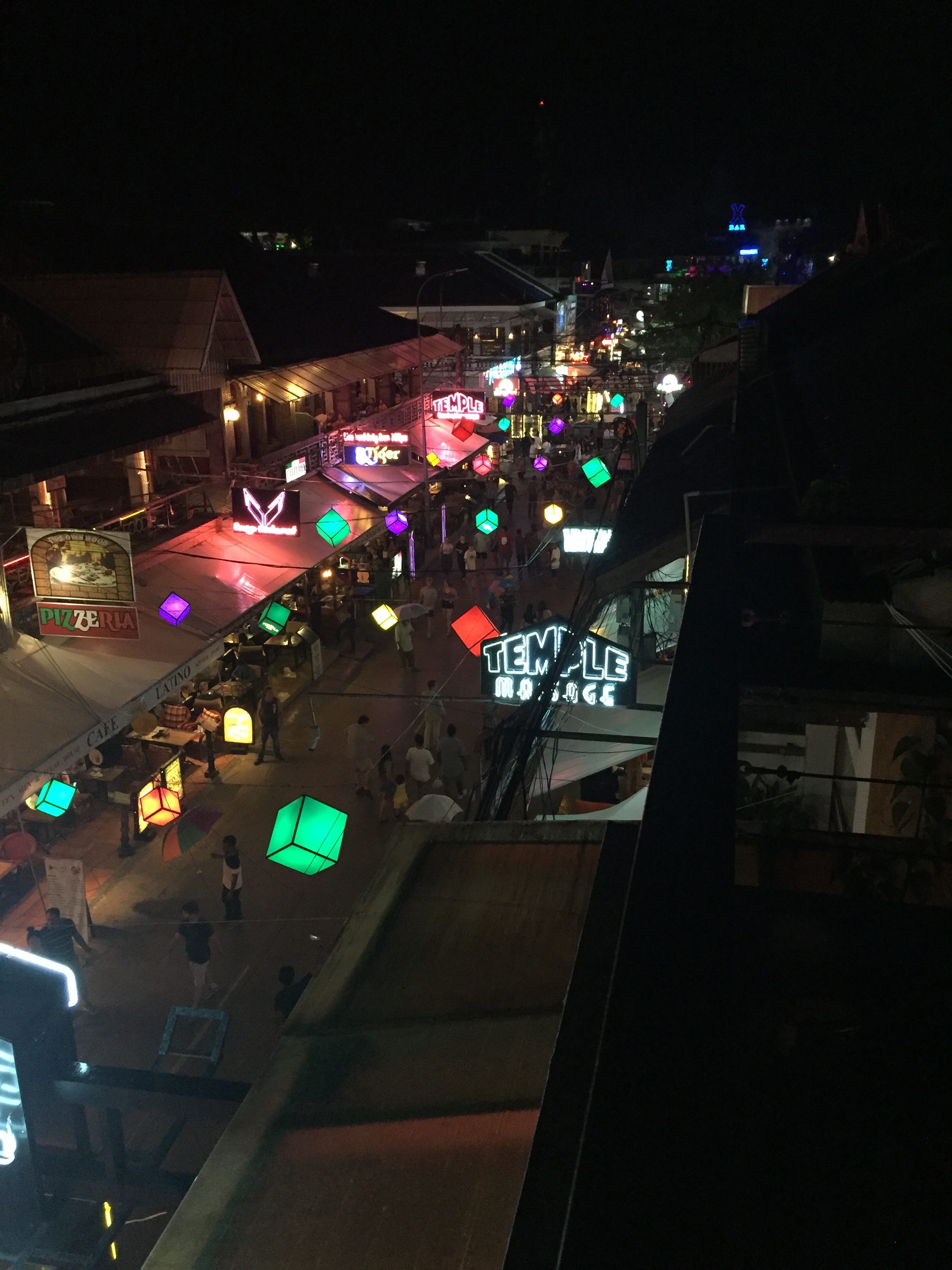 Massages
We were lucky to find foot massages for $1.50/hr at the Temple Massage parlor, but most massages are going to be priced closer to $10. You can find those silly fish massages for $2 (and a free beer), but have your feet bitten at your own risk.
Tuk tuks
Unless you're having a tuk tuk take you to Angkor Wat or farther out of Siem Reap, you shouldn't have to pay more than $3 or $5 per ride. Luckily, the downtown area of Siem Reap is walkable, so despite having 100 tuk tuk drivers waiting for you as you leave your hostel, you won't need one too often.
Tipping in Cambodia
Feel free to throw a dollar here and there after a massage, or 10% after a meal. However, it's not required or expected that tourists leave tips.
What Expenses Should I Keep In Mind?
Don't be surprised by your biggest expenses! Keep these costs in mind while you're creating your budget:
Visa on Arrival ($30)
If Siem Reap is your first stop in Cambodia, you'll have to get a visa on arrival. You can get this visa if you're flying in or arriving via bus/train/taxi. Andrew and I decided to fly; we found a cheap flight that saved us the trouble of running into scams at the Thai/Cambodian border. If you're planning on staying in Cambodia for a while, it may really benefit you to fly in; your tourist visa will last for 30 days, rather than 14.
The taxi from the airport to our hostel was $10.
Temple Pass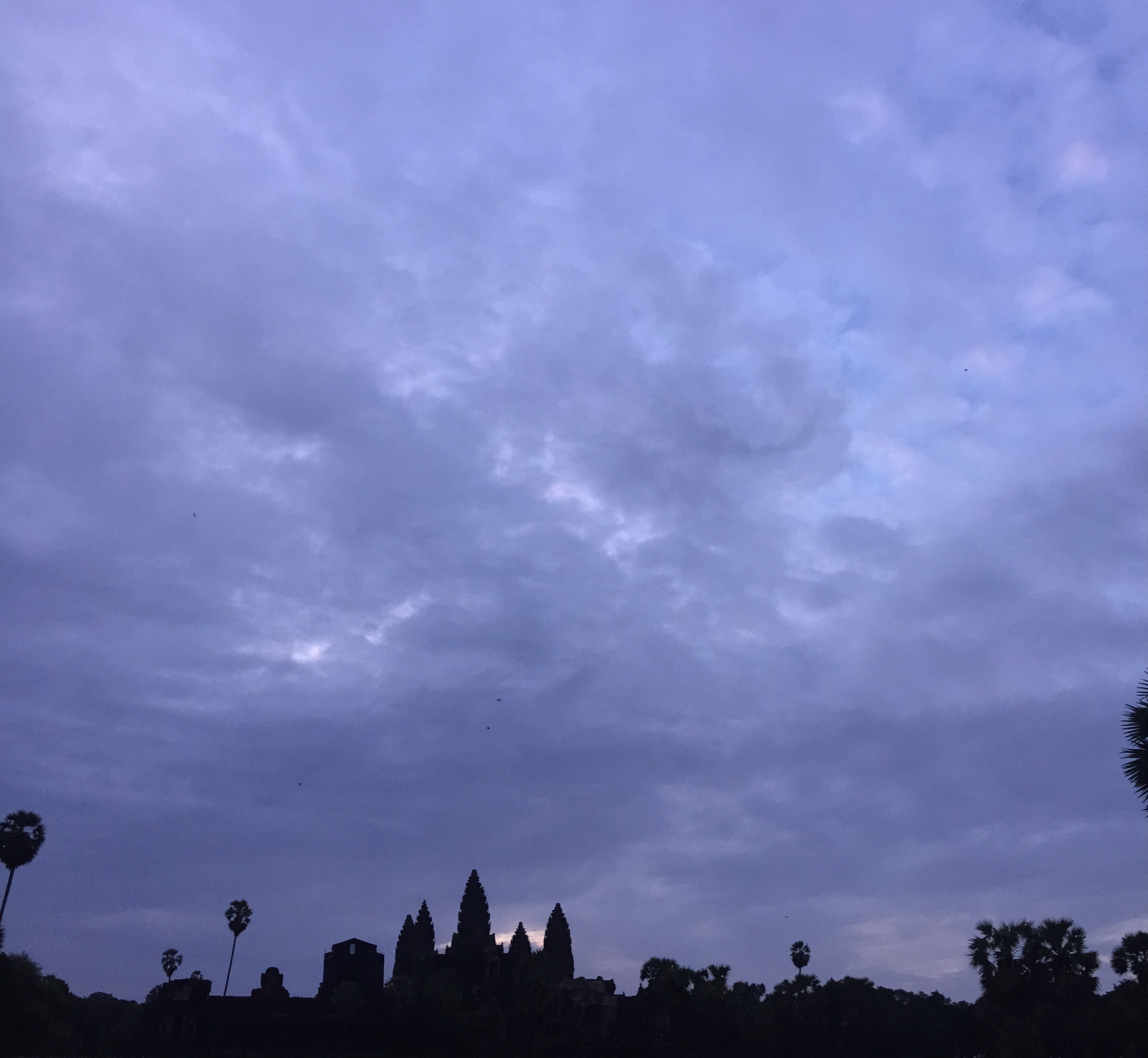 In order to see the sunrise at Angkor Wat, or take any tour of breathtaking temples around the city, you'll need to buy a temple pass. This pass gives you a 1 ($37), 3 ($62), or 7($72) day pass into the city. The three day and seven day passes can be used over a period of time, so you don't have to do back-to-back temple tours every day .
If you're feeling iffy about the prices, know that at least $2 from each ticket goes to Kantha Bopha Foundation, which provides free medical treatment for children. The Temple Pass wasn't my favorite expense of the trip, but Angkor Wat is the top thing to see in Siem Reap.
You can arrange a tuk tuk to take you around the temples, but we found that it was easier to arrange a trip through our hostel. We did a sunset tour one day, and a sunrise tour two days later. Each lasted about 6-7 hours and cost us $7. (Lunch cost about $5, coffee cost around $2.)
Each tour started with a trip to the ticket office to buy the temple pass, so no need to go out of your way to buy one.
Kandal Village and Social Enterprise Cafes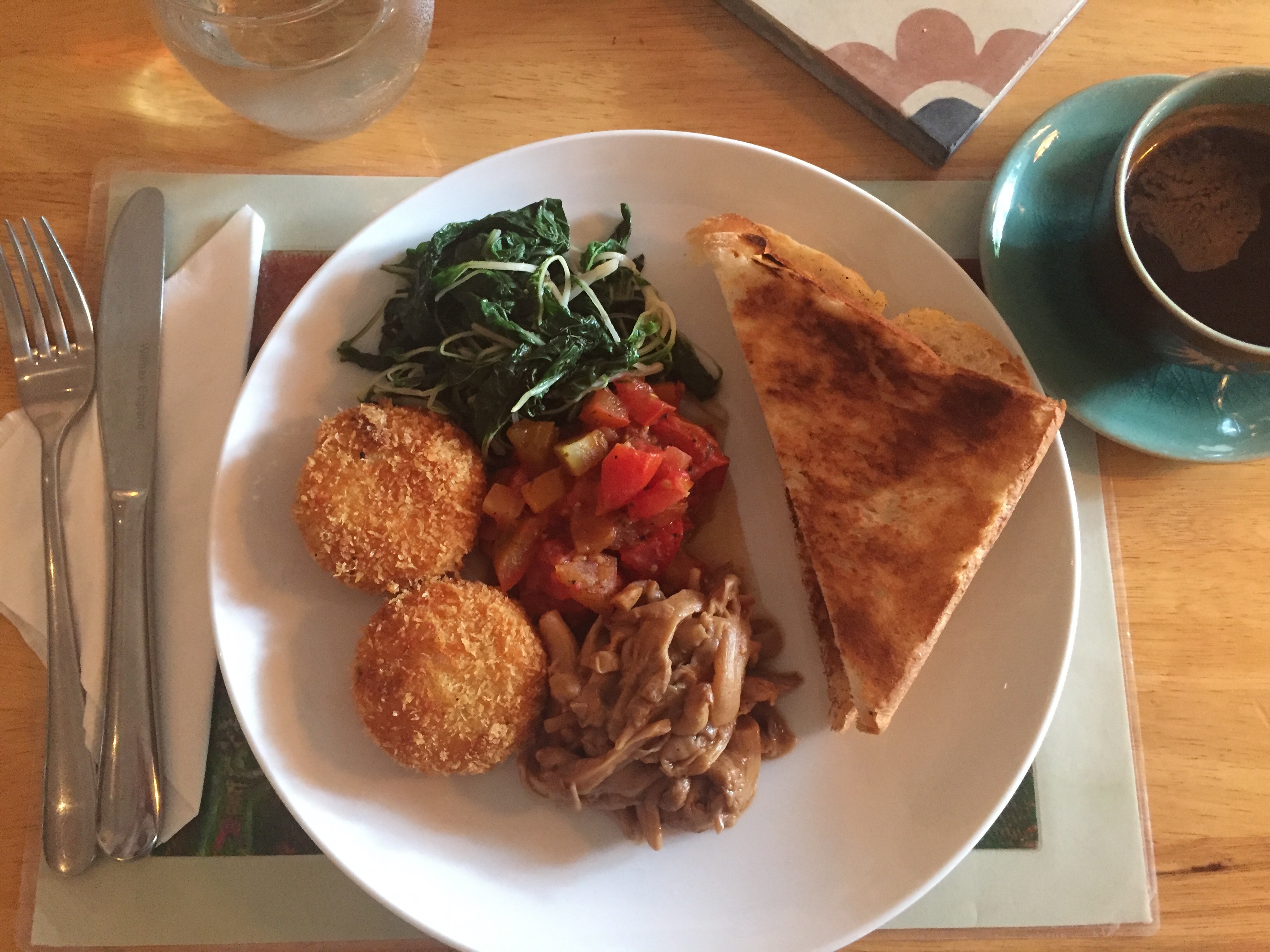 Let's just give a shout out to all of the travelers who would rather spend their day people-watching at cafes. In Siem Reap (and throughout Phnom Penh)  you will notice that your time at cafes does more than give you a caffeine boost.  Siem Reap has many "social enterprise cafes," set up with the intention of benefiting the local community. Programs at these cafes include job training, paying livable wages, selling items from local artisans, etc.
My first stop was The Little Red Fox Espresso. The coffee shop had popped up online as one of the best in the city. When you walk into Little Red Fox, you see signs and fliers educating tourists about the complications of using an orphanage as a tourist attraction, and what scams and seemingly charitable acts hurt children. Other materials introduce you to Kandal Village, the neighborhood in Siem Reap that promoted ethical tourism and local artisans. These shops are going to be more pricy than typical souvenirs in the streets of Siem Reap, but are excellent quality and good for an afternoon of shopping.
Vibe is located in Kandal Village. Shout out to Vibe. If you have dietary restrictions (I don't eat meat, Andrew doesn't eat dairy, so it's safe to say we did), Vibe is great. The vegan cafe has a great selection of juices, meals, snacks, and desserts that fit many diets. We got the sniffles halfway through our trip, and Vibe had shots to get our immune systems back on track. (The shots contained apple cider vinegar, basil, turmeric, garlic, and some other stuff for $1.50. If you really need some help, the cafe has cleanses available that you can pre-order.
Okay, enough vegan geeking out. The cleanses aren't budget-friendly.)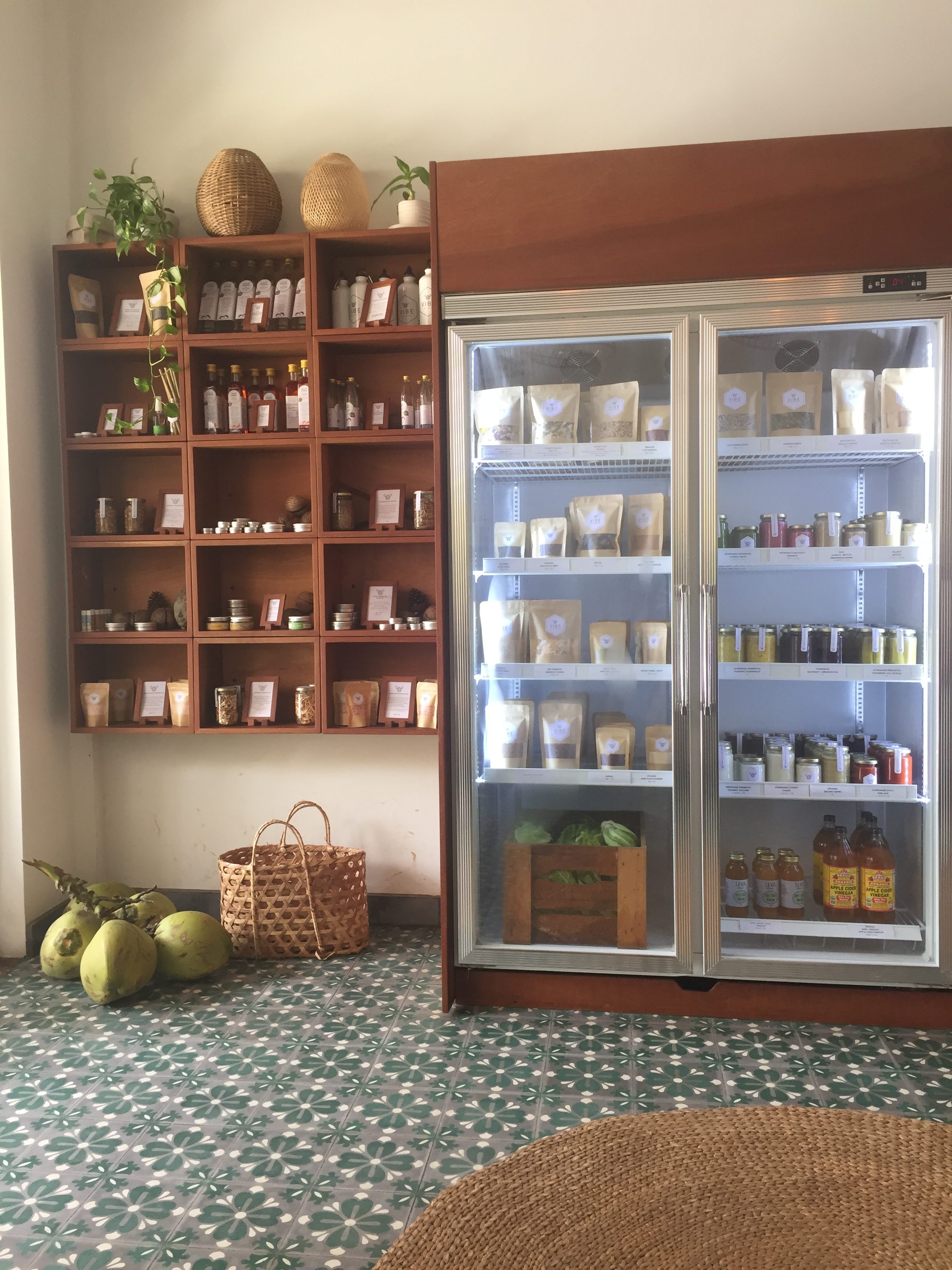 Next to Vibe, you can find an agency that offers cooking classes, eco-treks, and other activities that give back to locals and promote sustainability. If you want to attend one of these cooking classes, you'll have to shell out a little more than what you would if you signed up for one in other neighborhoods. In the $20-30 range.
It's not hard to find cafes and activities that give back to the community. I would also recommend Footprint Cafe. Footprint's mission is to use the tourist industry in cities like Siem Reap to give back. They advertise that 100% of net profits go back to the community. In the cafe, you can also grab a book from the library to read, and enjoy really delicious vegetarian and vegan options.
Phare Circus
The social enterprise fun doesn't stop at coffee or breakfast. You can also see a circus! The Phare Circus is an incredibly popular event in Siem Reap, and for good reason. Families, backpackers, and tourists alike will enjoy an exciting show, all for a great cause. Basically, the program helps kids living on the street by giving them a free education and skills that they can use to find jobs. Putting on this show is a part of their education, from music to acrobatics to running the show.
We got the "cheap seats" for $18, and they go up from there. I really couldn't tell a difference between each of the seats, so you should be fine with those tickets. We also paid $4 for a tuk-tuk ride each way from Pub Street (for three people.)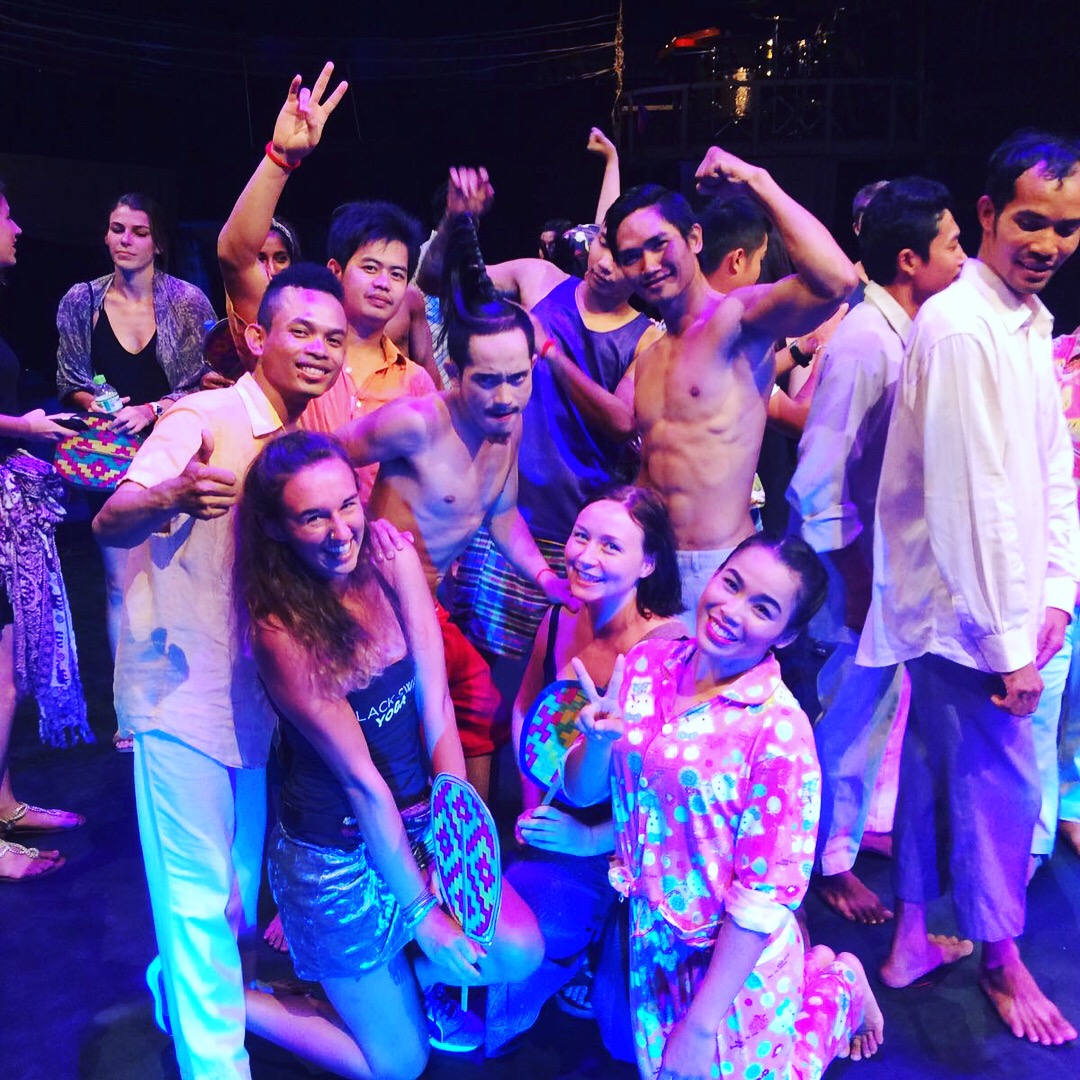 Siem Reap Essentials To Buy Now:
Charging Case
Temple tours can last from sunrise to sunset, if you're ambitious. You'll also be taking a lot of pictures, so grab a phone case that will charge your phone throughout the day.
Headbands
I got a lot of Khmer massages in Siem Reap. My hair is always a big mess after a massage, but I'm too lazy to fix it because I'm so relaxed. Having a stack of these around your backpack helps.
Let's talk about your budget!
So I've given you some basics, but let's chat! How do you budget for backpacking trips? Do you use a cash-only diet? Give yourself a limit? Just hope and pray that things work out? Leave me comments!
Disclosure: This post may contain affiliate links. At no extra cost to readers, clicking and purchasing from affiliate links may result in a commission for the author.